For the uninitiated Goodwood Revival is a racing event held at Goodwood Motor Circuit. I'm here to tell you its much much more than that.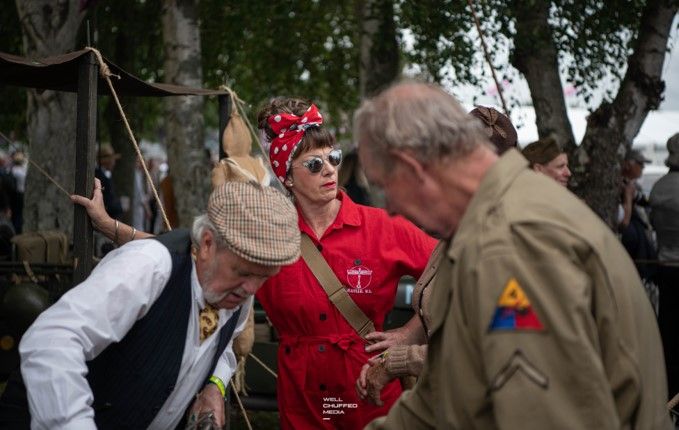 The whole of Goodwood Motor Circuit is transformed into a time when life was much simpler, with displays, costumes , hairstyles , temporary shops and of course every vehicle needing to be from 1946-1966 to be able to attend. The effort that goes into making every truly reflective of the period is absolutely breath taking and you could spend a week there looking at everything if it were allowed and I don't just mean for you petrol heads, there's plenty to see and do even if petrol isn't your main tipple.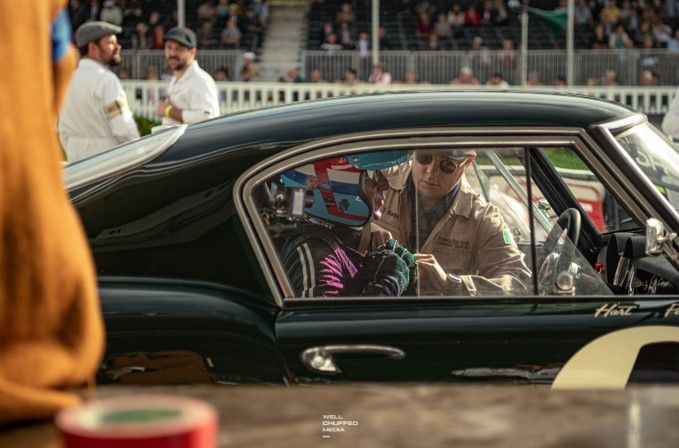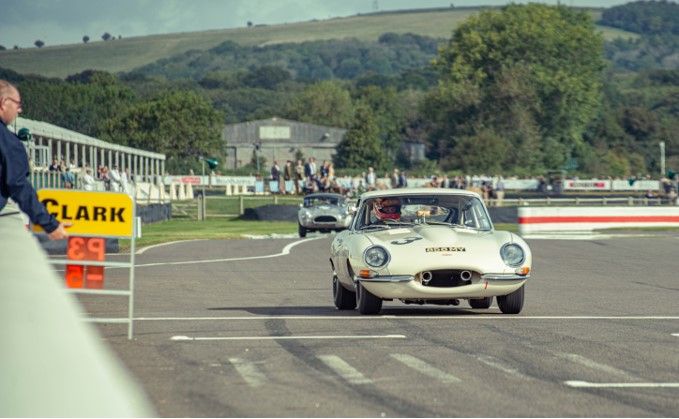 The period that that reflects offers some truly wonderful machinery on display and to top it off a number of professional or ex professional racing drivers are invited to come along and drive the vehicle's in a number of race series from classic minis with the best racing engines to V8 muscle cars, F1 cars from their period and everything in between. There's even a number of historic bike classes.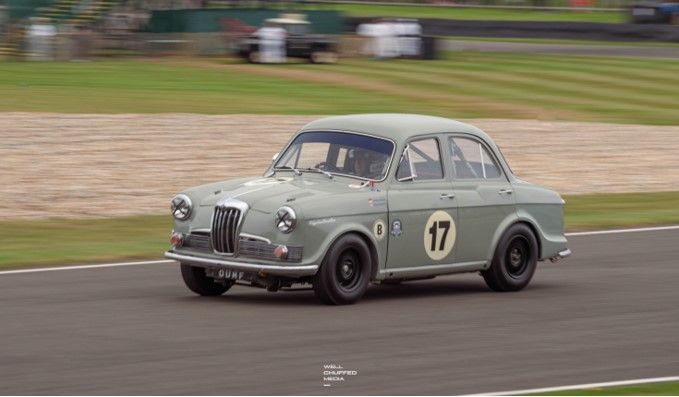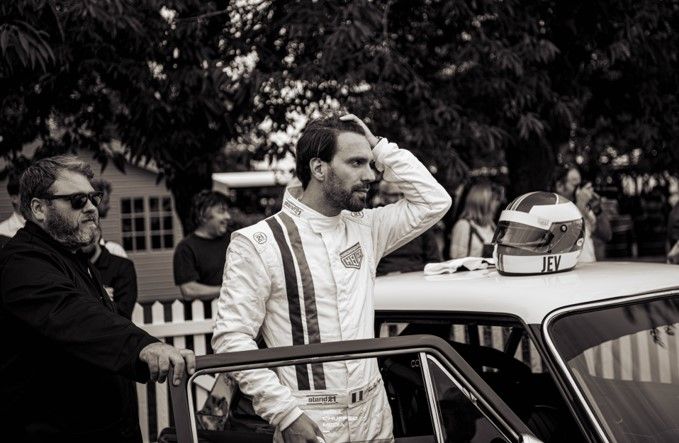 This mix of new school driving and old school motoring pornography is a mix that you just wont get anywhere else and above all it makes for exciting racing.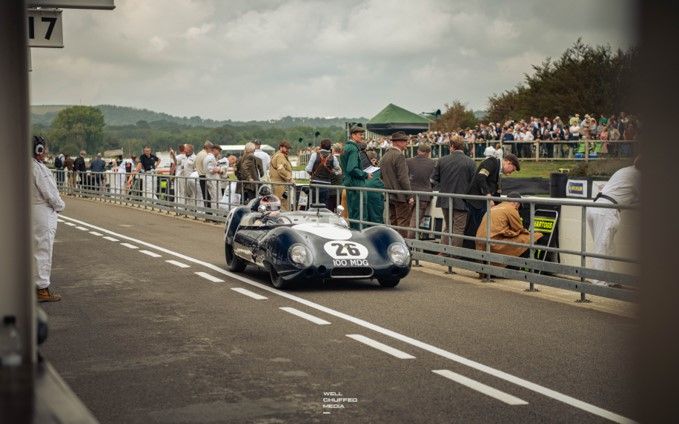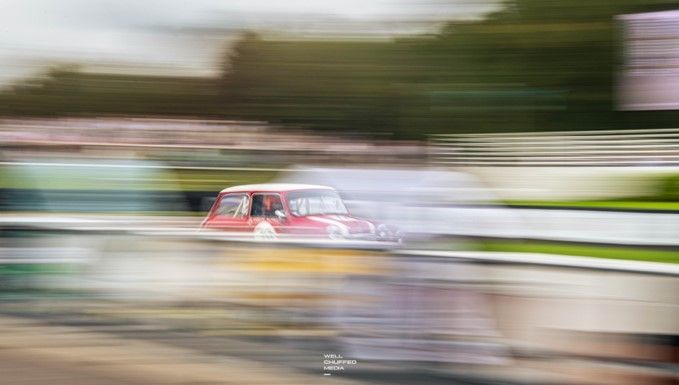 Seeing cars of yesteryear being absolutely thrashed and driven on the limit by some very talented drivers and all the thrills , spills, noises and smells that come with that generation of motor racing is just incredible.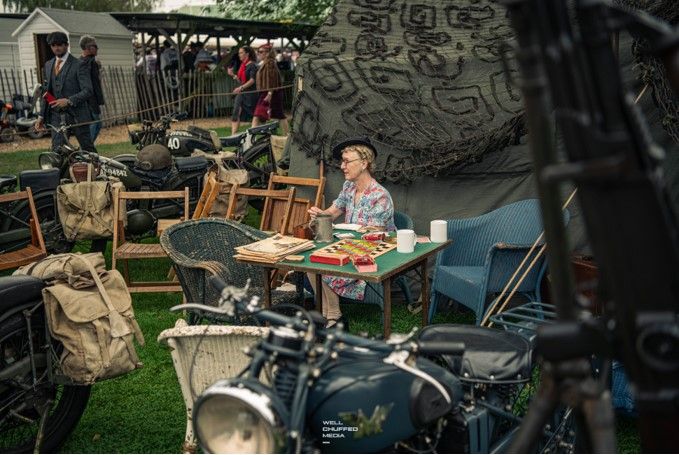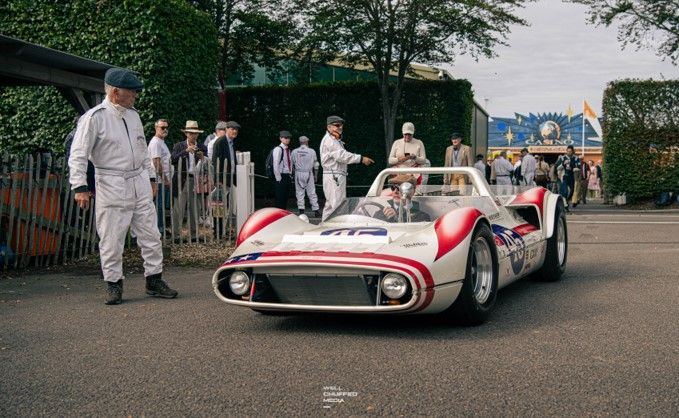 Its a spectacle you absolutely must make an effort to witness and experience , personally ill try never to miss a future event it simply was that fantastic. A little tip, If you do manage to get to attend next year make sure you embrace the theme and dress up in period correct attire, not only is it good fun, you literally will be the odd one out if you don't, they take it very seriously, which makes it all the more special.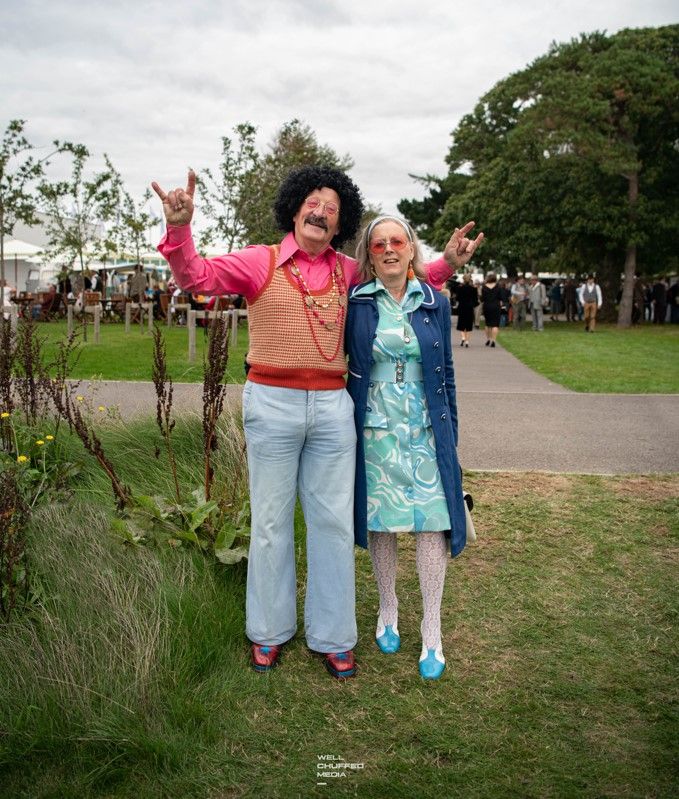 Article and images provided by WellChuffedMedia
                  SPONSORED BY ...................   SPONSORS4RACING