SEBRING, Florida, U.S.A.—Toyota Gazoo Racing set the standards Sunday afternoon by having New Zealander Brendon Hartley set not only the quickest time for the last day of the Sebring prologue, but the fastest time of the entire two-day event.
Hartley recorded a time of 1:48:210 which was just a tenth faster than teammate Mike Conway, who occupied the best time set earlier in session three and finished in second. But the American Cadillac team proved that the previous day's best time was no fluke, having the third best time set by Richard Westbrook, recording a 1: 48:890. Ferrari placed one car in fourth place, with Nicklas Nielsen at the wheel. Porsche was next in the hypercar division, with Michael Christensen, Frederic Makowiecki and Dane Cameron in fifth, while the second Porsche of Andre Lotterer, Laurent Vandoor and Kevin Estre took sixth. For the rest of the top ten, Peugeot Energies finally moved up the grid with a seventh and eighth place finish, as Gustavo Menezes and Paul Di Resta respectively took those positions. Menezes even had a little brush with the wall early in the session but managed to bring the French car back to the pits for repairs and continued on later.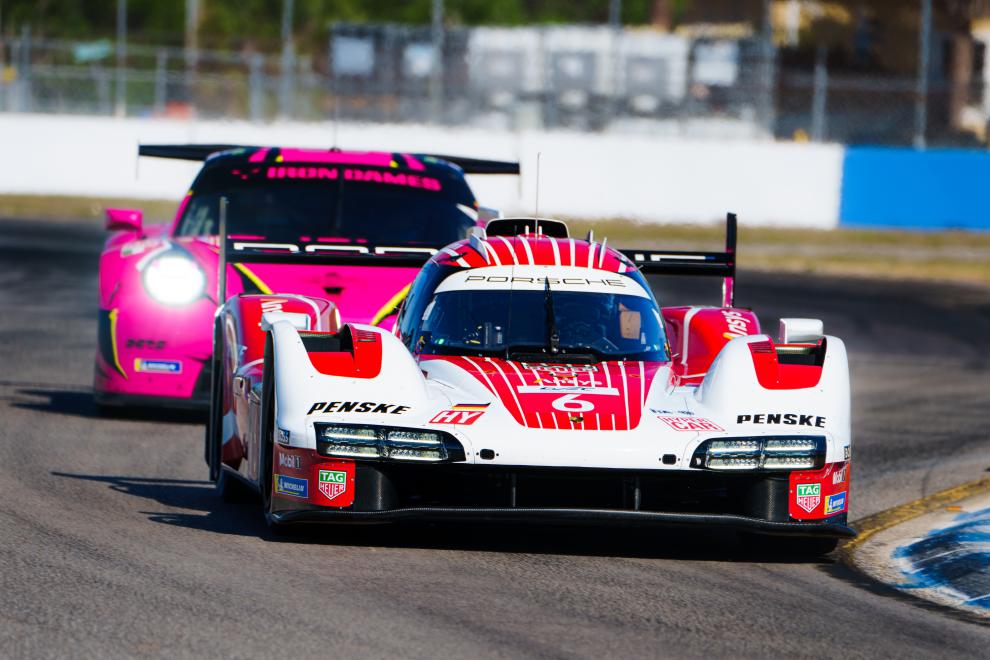 Ninth went to the new Vanwall squad, with former F1 driver Esteban Gutierrez at the controls. Finally, the tenth position went to the Glickenhaus team, with Roman Dumas driving.
The LMP 2 division saw a return to the top with another F1 former driver, Robert Kubica, who took his WRT entry to a time of 1:50:827. The JOTA Porsche driven by Yifei Ye took the second spot, while the United Autosport car driven by Phil Hanson along with Felipe Albuquerque and newcomer Frederic Lubin, stayed consistent and took the third best time.
For the GTE AM, a 1:59:253 time set by Ben barker headed the list, with his Porsche 911 RSR 19 included owner Mike Wainwright and Riccardo Pera. Second went to the Ferrari Richard Mille Corse car, driven by Frenchwoman Lilou Waddoux, who partnered with Alessio Rovera and Luis Perez Companc. This trio was only 0.010 seconds behind the fastest car in the division. Third went to another Porsche, the Project 1 team, which had PJ Hyatt, Gunnar Jeanette and Matteo Carioli in the car.
This final day had more than just Menezes brushing against the wall. An incident involving David Heinemeier-Hansson in the JOTA LMP 2 car and Ferrari AF Corse of Thomas Flohr, brought out the third red flag and cut the session short by ten minutes. Another Ferrari, the GTE EVO of Stefano Costanini, spun out at turn 17 which concluded all the incidents for the final session.
Wednesday afternoon will begin the World Endurance Championship with opening practice.
By Mark Gero