There are many factors that determine how well a sport is doing, whether that be in a sporting or entertainment sense, financially or environmentally, but the quantitative method of judging the health of motorsport is the number of competitors in a particular category.
Judging the health of Motorsport purely off this measure is a binary way to do so, but it gives some idea as to the robustness of motor racing nationally and internationally, especially during and after a crisis.
The global COVID-19 pandemic ground the world of sport to a halt almost overnight. Motorsport paddocks globally quickly realised the enormity of the problem that stood in front of them, none more so than Formula 1 when it arrived at Albert Park for the 2020 Australian Grand Prix.
Formula 1 had regrettably presumed itself to be immune to the virus, the weekend was inevitably cancelled only hours before the start of FP1 with a number of positive tests.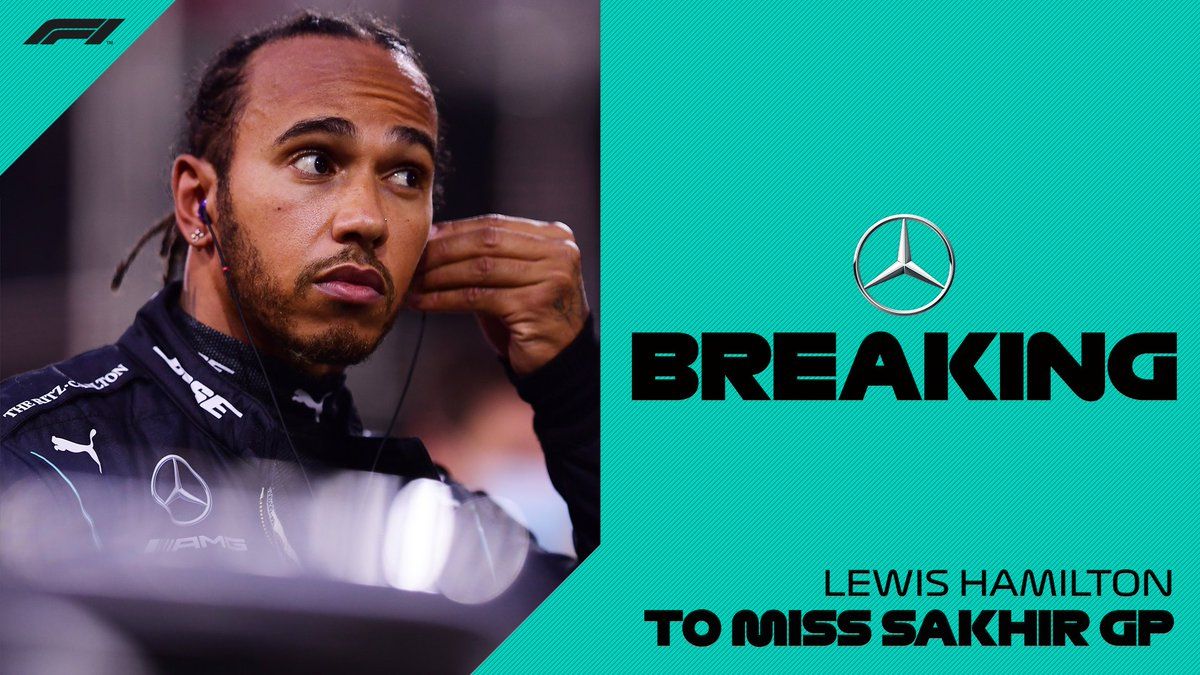 It set off a chain reaction of cancellations throughout the entire racing calendar, with many wondering if a Formula 1 car would even turn a wheel in 2020, let alone complete a calendar worthy of the 'world championship' label.
Formula 1 management cobbled together an all-new emergency calendar during the first lockdown of 2020, with the season getting underway with a double-header in Austria, albeit under strict guidelines. It was the first major sporting event since most of the planet's nations had plunged into a form of lockdown.
Whilst the focus stayed firmly planted on F1, many wouldn't have given much thought to other categories of motor racing, especially the national level championships.
It's also worth noting that the succeeding lockdown situations, especially those in the UK, also delayed the dawn of the subsequent 2021 season as well.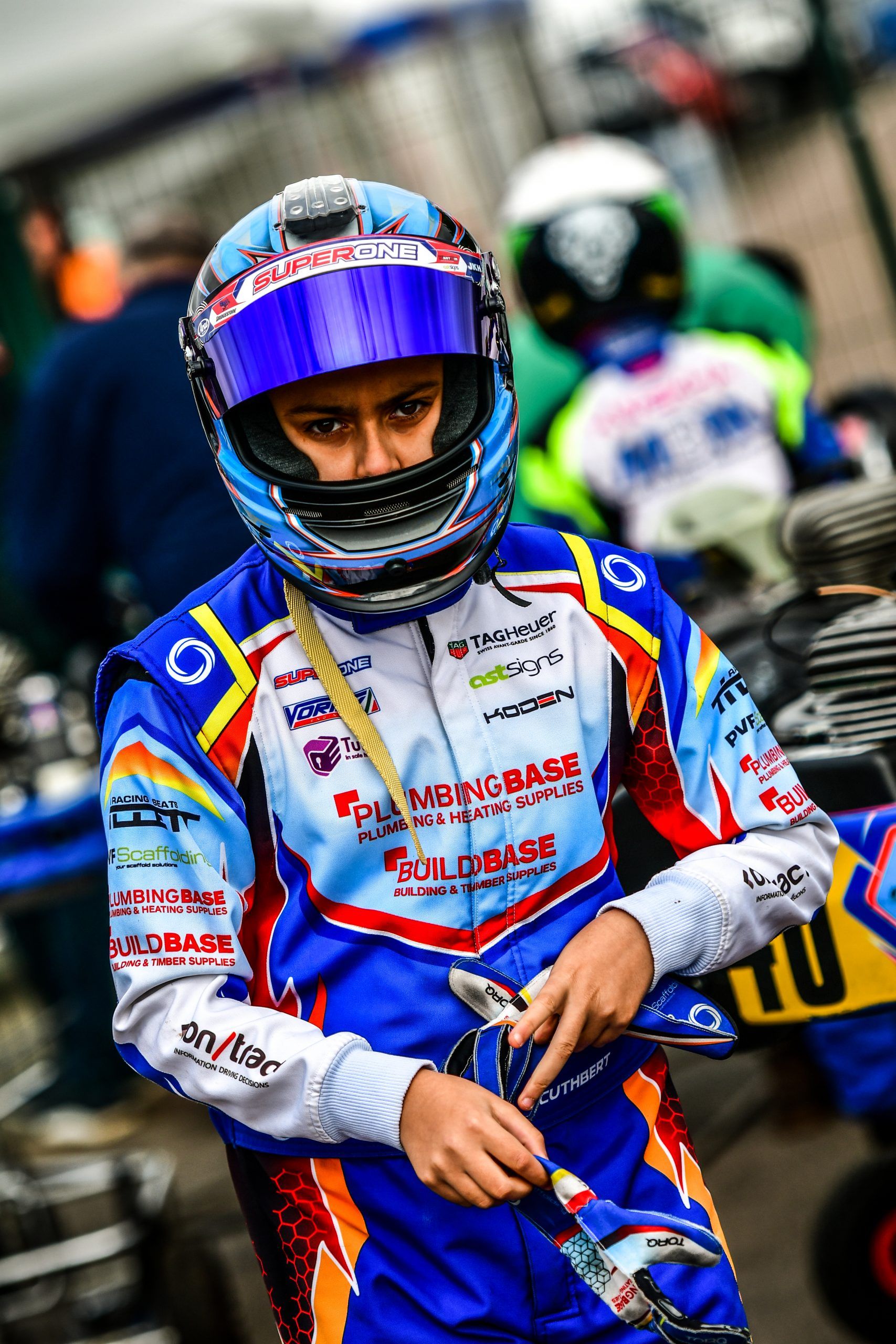 Ty Cuthbert, an 11 year old racing driver from Yorkshire, UK who has competed in karting championships including the prestigious SuperOne series - where the likes of Lewis Hamilton and George Russell made their names - turned to sim racing during the 2020 lockdown like many others.
"COVID-19 hit motorsport exceptionally badly with most circuits shut down as travel was not allowed," noted Ty's father, Chris.
"It's been extremely difficult for the national professional racing championships who rely on a fan base at the track. A number of big name racers lost lots of sponsors during the pandemic as they were just not getting the metrics on social media from fans at race weekends, along with the hospitality and merchandise sales. The drivers themselves mentioned many times it just wasn't the same without their fans being trackside wishing them luck.
"Making sure to keep racing and learning, Ty immediately got more involved with online sim racing in professional leagues."
"Interestingly Ty gained new sponsorship during lockdown by helping to promote businesses through social media. Due to his personality via video blogs lots of companies sent him merchandise which he would post on social media and recommend their businesses. Businesses which rely heavily on foot traffic to sell their goods at motorsport events were the first to approach us for joint promotion."
Cuthbert was also invited to several live interviews, offered commentary roles and took up video presenting on larger motorsport categories such as the British Touring Car Championship and Formula 1.
Since the pandemic struck, a social media presence has been essential for lesser-known racing drivers to maintain or raise their profile in the hope of obtaining sponsorship deals. His  presenting roles hugely boosted his exposure, and consequently boosted the quality of the sponsors gained through a partnership with driver management and sponsorship consultation platform Sponsors4Racing.
"Online sim racing gave Ty an opportunity to keep his sponsors in the shop window by promoting their brands on his virtual cars. Ty also streamed the racing live via his YouTube channel which generated a bigger following across all his social media. His sponsors were always kept up to date with the championships, rankings and points tables via email with links if they were interested in watching.
"Being a huge Sergio Perez fan has gained him huge respect in Mexico and even appeared on their national news when Sergio did a personal tweet for Ty's birthday, and one thanking him for the support which got close to 1 million hits. On the back of this Ty had two video interviews with huge F1 media channels."
Cuthbert continues on his karting journey in 2022, whilst undertaking car racing scholarship days training in; media, fitness, racing etiquette, motorsport knowledge and practical training, such as that of the Over-14s Fiesta Challenge Championship Scholarship day.
At another end of the scale sits 2022 North American F1000 Championship driver Thomas Cadwalader - Sponsors4Racing's new recruit. Cadwalader is one of very few racing drivers to start out his career entirely from the esports world, having not had enough funding to kart from a young age.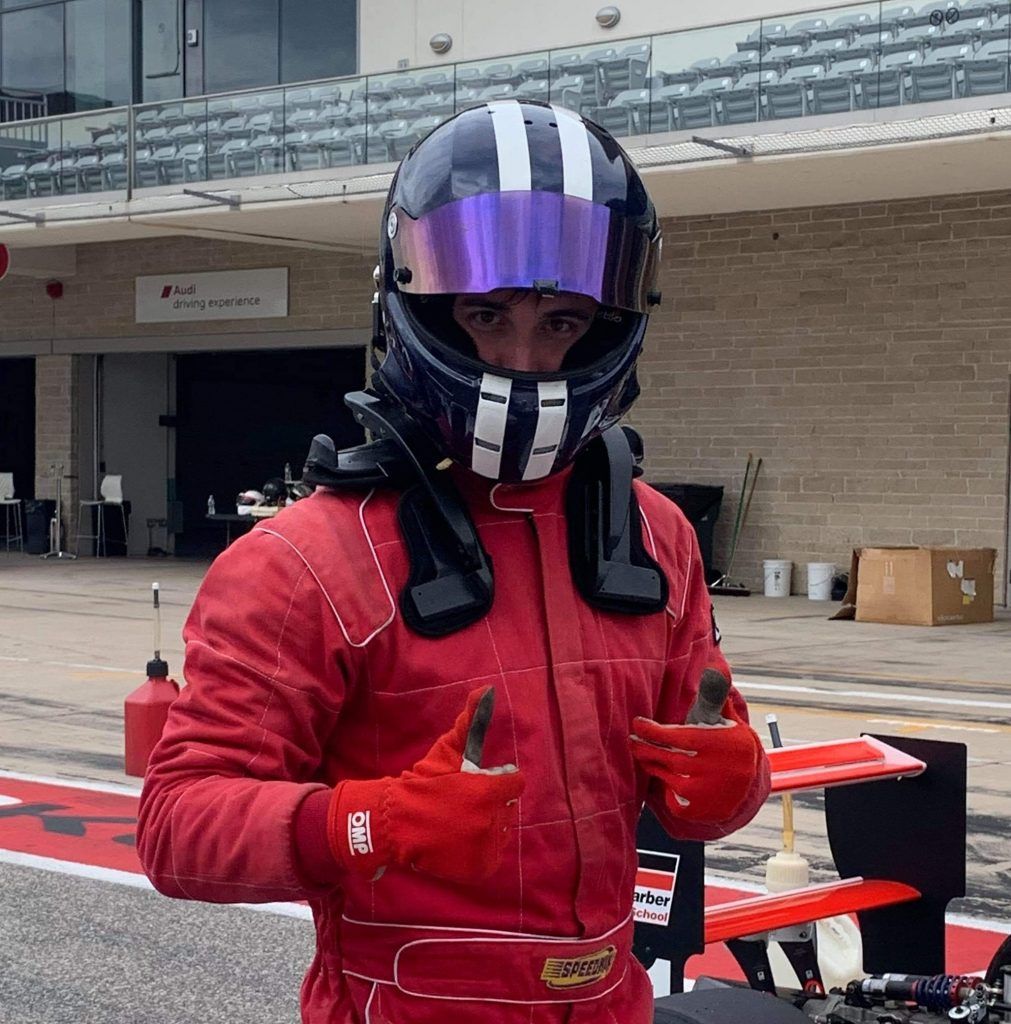 "Covid has definitely made it harder to get partnerships for motorsport. Now though, with things slowly getting back to normal more and more companies are looking for that partnership," Cadwalader, who plans on racing in the GB3 championship next season, explained.
"I am personally starting to embrace the power of YouTube and starting a documentary series on myself this year covering my season in North American F1000. I will be running this documentary series for the rest of my career unless something changes that doesn't allow me to. This will bring a vast amount of viewership to myself and my partners, which will just add value.
"Sponsors4Racing and I focus mainly on finding value for the partner, whether that's through Social Media, Hospitality, or bragging rights for the partner. It's also incredibly important that the partner actually has an interest in motorsport. That goes back to the classic "sell me this pen" scene from The Wolf Of Wall Street."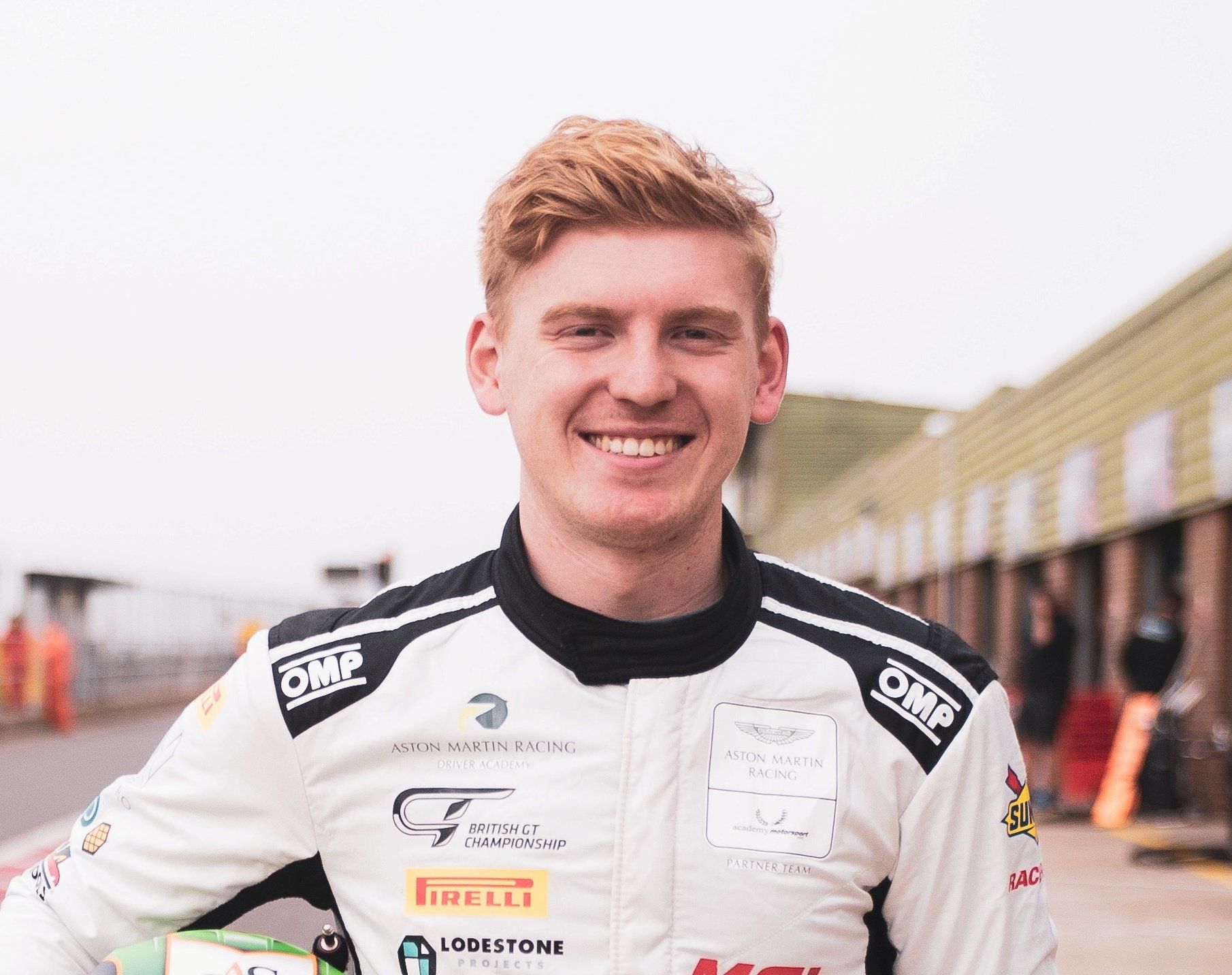 Arguably hit hardest by the pandemic nonetheless were the more established car racing drivers who rely heavily on sponsors for funding. Racing driver and coach Alex Toth-Jones signed to race in the GT3 class of British GT for 2020, after a thoroughly successful time in GT4, alongside a raft of coaching events.
"Unfortunately the Covid pandemic hit and my GT3 seat disappeared overnight as did all my bookings and income. I'm not lucky enough to be from a wealthy family so all our hard work over the past 5 years had disappeared overnight – I was devastated," Toth-Jones states.
"I then had to take time out due to a nasty burst appendix, then I caught coronavirus which wiped me out and so I had to get back to full strength mentally and physically. So now after a lot of hard work I have managed to pick myself up, build some fantastic new partnerships and relationships and 2022 is looking very positive and I'm excited to be soon racing again."
Sponsors4Racing have been a great help with Media Exposure, advice on unique sponsorship opportunities and finding Motorsport Sponsorship partners, especially with Clothing and Safety wear through Toorace and Helmets ( tba ).

It always seemed clear that young racing drivers' careers were seriously impacted, especially when the natural comparison to those higher up the ladder is made and how decidedly secure and deep-rooted Formula 1 drivers' seats seemed to be on the surface, for example. But although there was scope for national racing to be left behind, it is still fighting strong, continuing to produce outstanding talent.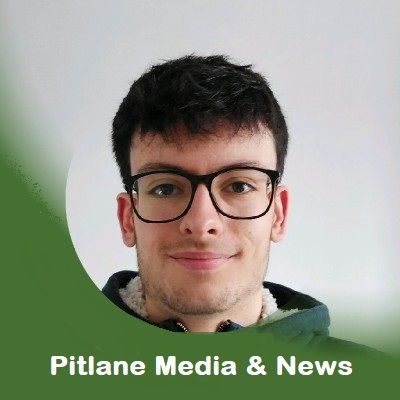 Brought to you by a partnership between Danny Herbert and Sponsors4Racing