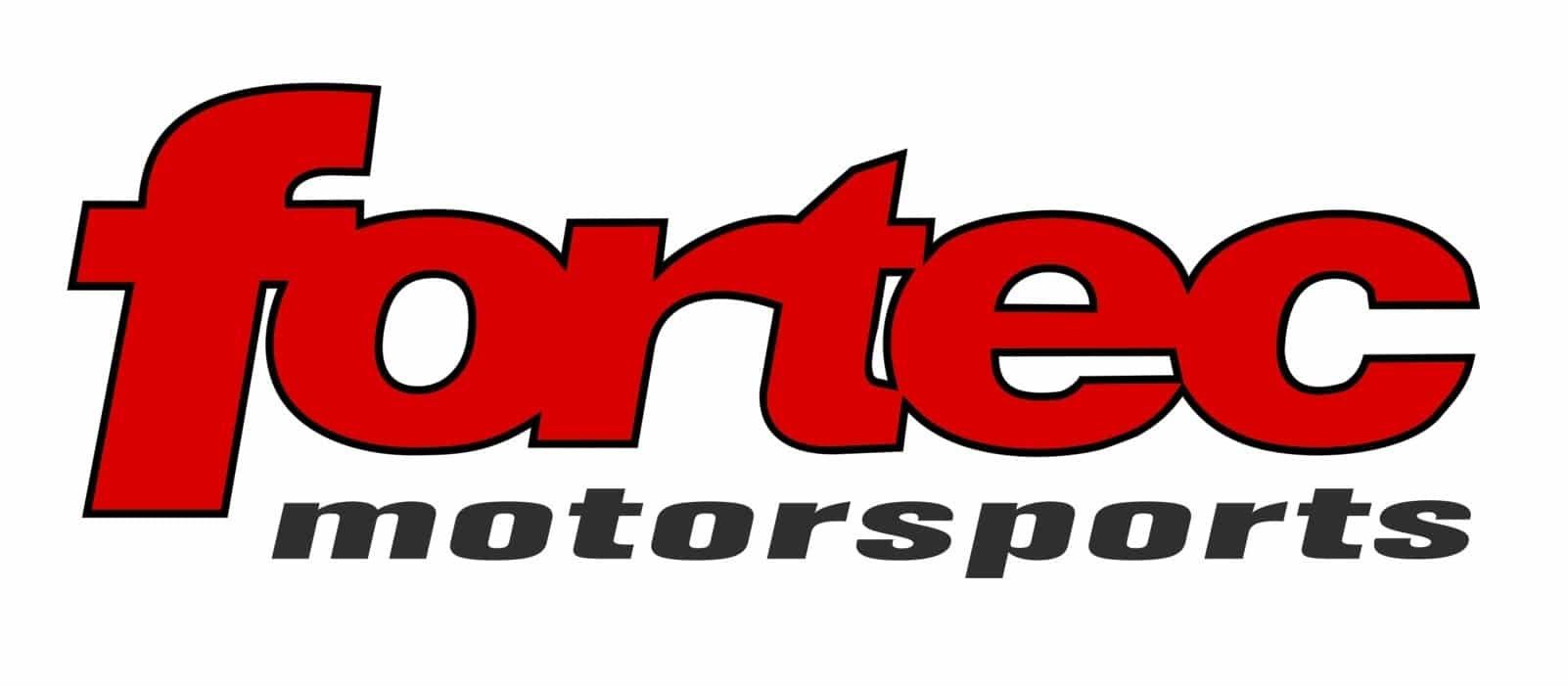 Daventry team celebrate victory in UK's premier single seater series in Norfolk.
Bearman takes maiden win, Faria scores podium double and Grundtvig bags solid points haul.
Silverstone, Northants hosts next meeting on 14-15 August.
A hat-trick of podium finishes, including a third victory of the campaign, proved to be the highlight for Fortec Motorsport on a hard-fought weekend (6-8 August) in the GB3 Championship at Snetterton.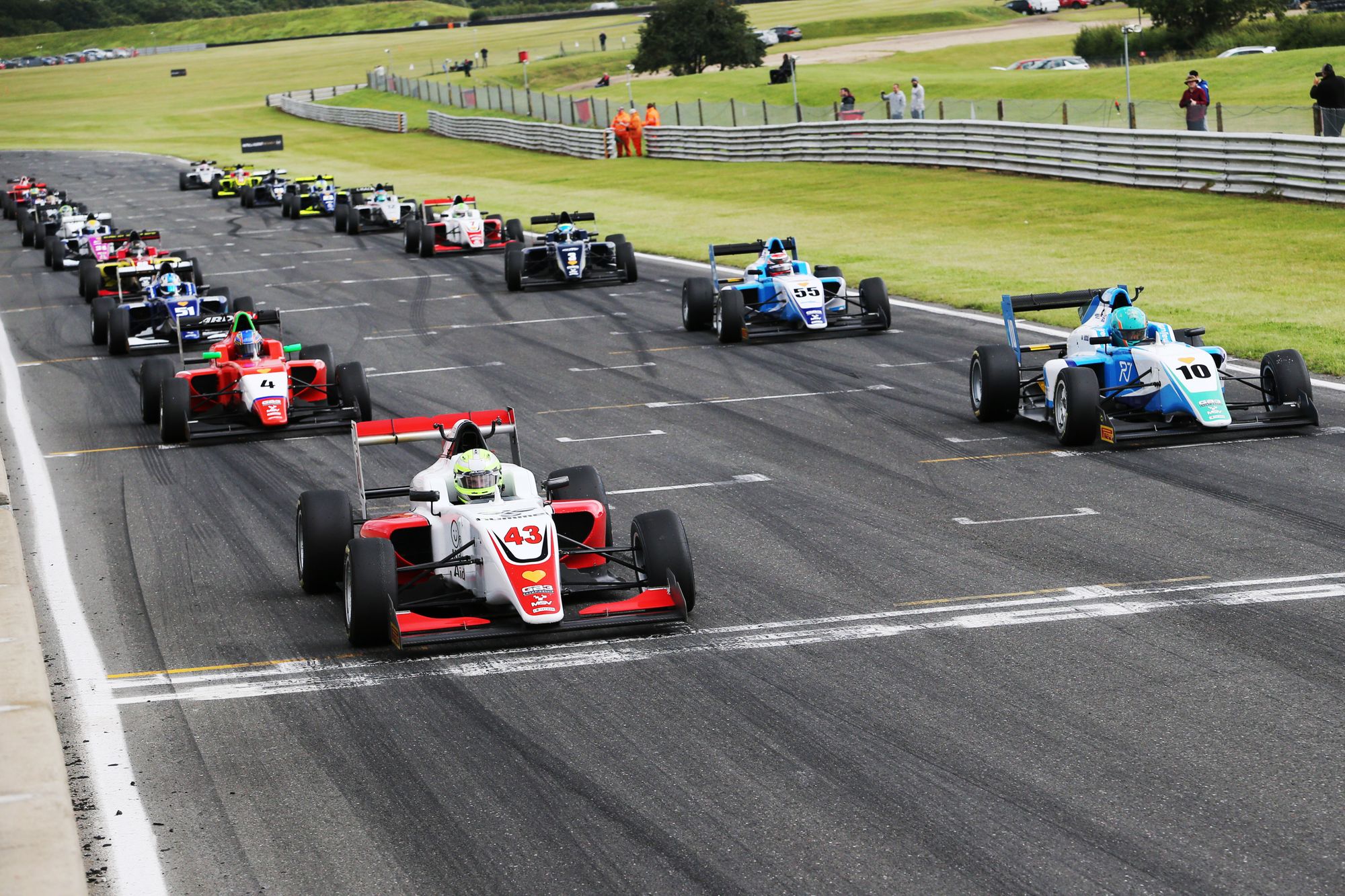 The Daventry-based team arrived at the 2.99-mile Norfolk circuit keen to build on recent results, with Brazilian rising star Roberto Faria leading home a famous 1-2-3 finish for the outfit at Spa-Francorchamps last time out.

The returning Ollie Bearman took the headlines with a commanding pole position during a rain-affected qualifying on Saturday, before powering clear to his maiden victory in the UK's premier single seater category in the opening race.

A lightning getaway enabled Bearman to annex the race lead, with Faria rising through the order early on to assume second on the road. Although he kept Bearman under pressure for the distance, the pair crossed the line 1.1 seconds apart, in that order, to score another 1-2 finish for the team.

Faria did, however, secure the fastest lap for the opening race, nearly a second clear of the competition.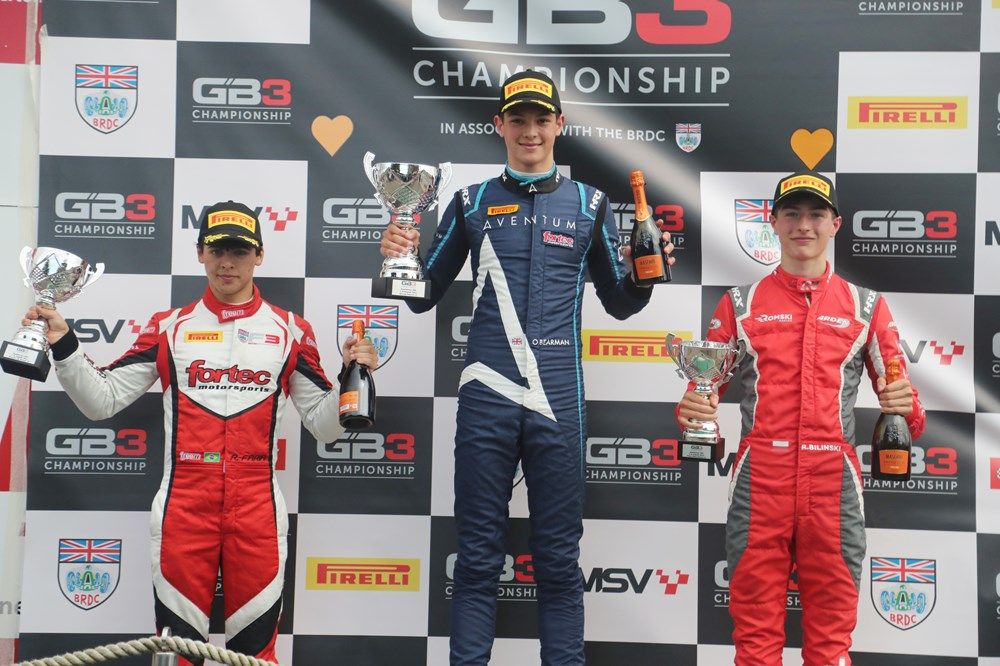 The second race proved to be the low point of the weekend for the team, a mechanical problem dropping Bearman out of contention for another win, though Faria and team-mate Mikkel Grundtvig were able to add to the team's points haul in his absence.

Grundtvig's defensive driving was one of the highlights of the final race, the Danish talent keeping a nine-car train of the series' established front-runners at bay at one stage.

Bearman and Faria were able to get by, but an unlucky spin as rain started to fall caught the former out at Riches and dropped him back, having earlier risen from 11th to run as high as second.

Faria was able to round out the podium in third – his second visit of the weekend to the rostrum – with Grundtvig eventually ninth at the chequered flag.

The efforts of all three drivers means Fortec remain fourth in the Teams Championship, but still within touching distance of a top-three spot as the series heads to Silverstone, Northamptonshire next on 14-15 August.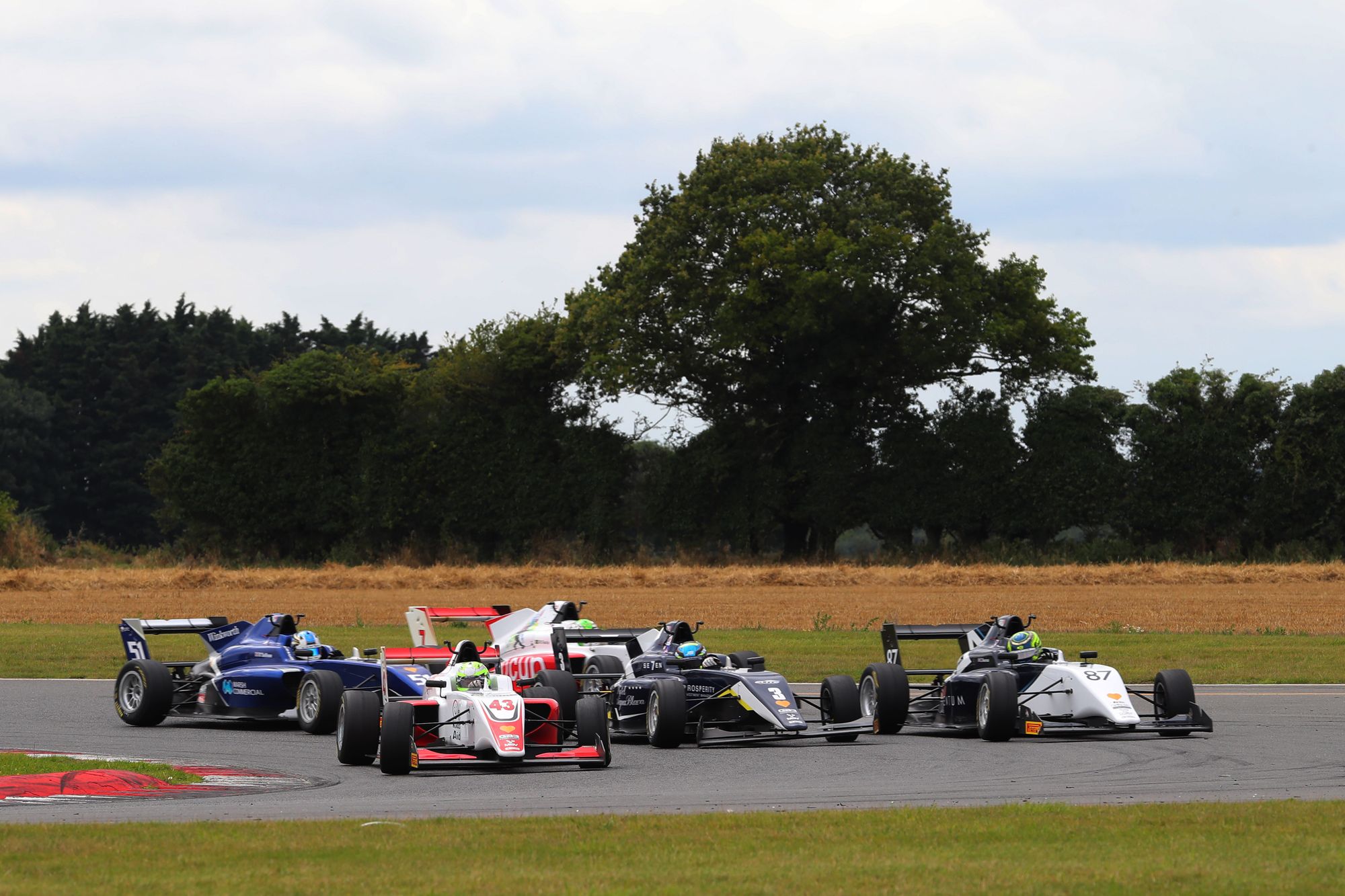 Oliver Dutton, Team Manager said:

"It's definitely been a mixed weekend, but we've got far more positives to take from Snetterton than anything else.

"Pole position in such tricky conditions and a maiden win for Ollie was a proper 'statement result'. He's slotted back in fantastically after a few rounds out, and I think the results speak for themselves.

"Roberto's consistency this weekend has been remarkable – two podiums and a solid haul of points. He's quietly making progress into the gap at the top of the standings, and another good weekend at Silverstone could hopefully see him move up to second.

"And Mikkel, as always, is really putting in the hours to claw back some of the advantage those with more mileage in the car have. His defending in race three was absolutely textbook, so I think we can tick the 'race craft' box.

"If we can extract a little more pace in qualifying, we'll have three cars up at the front at Silverstone, which is only good news for the Teams Championship."

Roberto Faria (#7) said:

"I'm really happy with the consistency we've shown this weekend, I scored the most points among the top four drivers in the championship and got two podium finishes, so it's been a positive trip to Snetterton.

"I also took the fastest lap in the first race, so it's good to see we have strong single-lap pace, as well as over a race distance. Now I'm looking forward to building on this at Silverstone next weekend."

Mikkel Grundtvig (#43) said:

"We had good performance this weekend, which is a real positive. It was much closer in qualifying compared to previous rounds, and our race pace was strong.

"In the final race, I was able to defend from a lot of the main championship contenders, which gives me a confidence boost, even if the final result was slightly further back than I'd hoped for.

"Thanks to the team for their hard work and support, and we'll go again at Silverstone."

Ollie Bearman (#87) said:

"It was definitely a weekend of highs and lows – to get my first victory in the championship was a really satisfying result, after taking pole position earlier in the day.

"That really was a continuation of the momentum we had at Brands Hatch and, although a mechanical problem and a spin meant the last two races didn't go to plan, there are so many positives for me to take from the weekend.

"I'm looking forward to building on them at Silverstone next time out. Thanks to the team for their hard work."