FUJI, Japan—Kamui Kobayashi gave his Japanese home fans a lot to cheer about Saturday as the Toyota Gazoo driver clocked a 1:29:234 fastest lap for Sunday's Six Hours of Fuji, giving himself and his teammates, Mike Conway and Jose Maria Lopez the opportunity to catch the French Alpine team, who have been leading the championship since the start of the season.
Kobyaschi just put his Toyota Hybrid just 0.020 seconds ahead of his sister car, driven by Brendon Hartley, Sebastian Buemi and Rio Hirakawa with both cars starting on the front row. Alpine themselves will start from third, with Matthieu Vauxiviere, Andre Negrao and Nicholas Lapierre at the controls.
The LMP 2 category was headed by the leading JOTA car, with Antonio Felix da Costa setting a time of 1:31:649. Along with partners Roberto Gonzalez and Will Stevens, the team achieved their first pole of the season in their category, despite the trio leading the WEC championship in LMP 2. Their main challenger, WRT, with Robin Frijins, fell back to fourth after being competitive throughout qualifying. This moved the AF Corse driven by Nicklas Nielsen and the other WRT entry piloted by Ferdinand Habsburg into second and third respectively, for Sunday's start.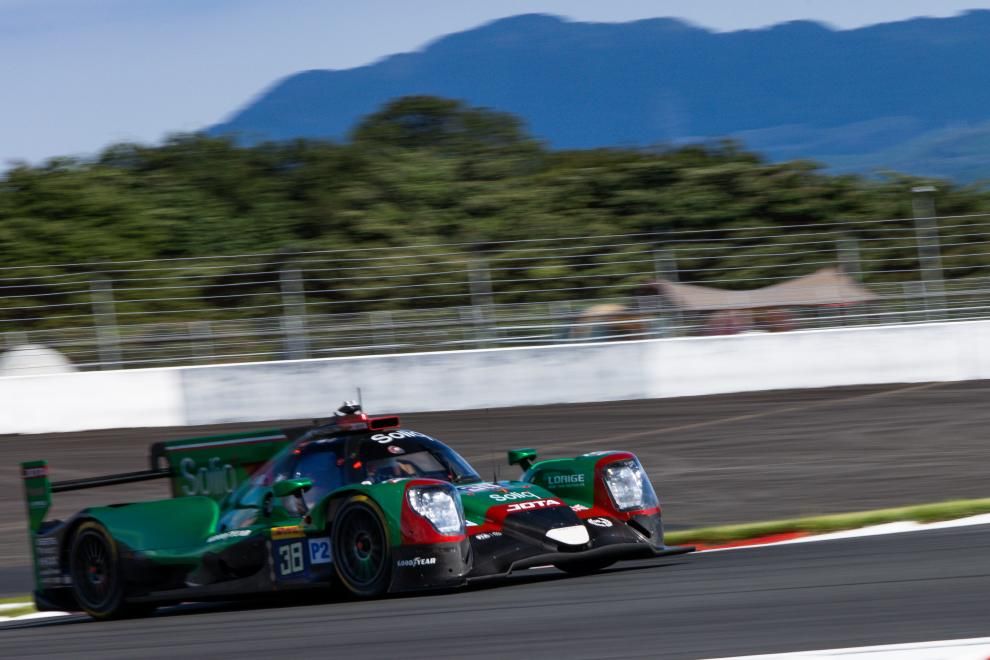 LMGTE Pro category in its final season, is going down to be a fantastic climax and both Ferrari and Porsche battle each other before moving on to the hypercar category next season. But it was the Porsche driven my Michael Christensen grabbing his second pole since the opening race in Sebring, Florida, clocking a 1:36:371 fastest lap. It brings the team just one point behind Ferrari and their series leader and defending champion, James Calado, who took second. It will make Sunday's race in this category a very tight battle.
For the LMGTE AM category, it was Ben Keating who took his third pole of the season, with his TF Sport Aston Martin just making it by the slimmest of margins, 0.082, ahead of the impressive Sarah Bovy and the Iron Dames Ferrari. The pole gives Keating a five-point lead in the standings, ahead of fellow Aston Martin drivers, Paul Dalla Lana, David Pittard and Nicki Thiim.
Race will begin at 11:00 AM local time.
By Mark Gero