FUJI, Japan—Following their disaster two months ago in Italy, Toyota Gazoo Racing got their composure back Sunday afternoon at the World Endurance Championship round in Japan, placing Sebastian Buemi, Brendon Hartley and Rio Hirakawa in a 1-2 finish ahead of their sister rival, with the French Alpine Elf team of Andre Negrao, Matthieu Vauxiviere and Nicholas Lapierre taking third. The winners now go into the last race in November in Bahrain tied with the French trio in the drivers' championship with Toyota themselves leading the manufacturers title by 28 points.
It was not the number eight Toyota that took the race lead early, but the seven rival, who began the race with pole sitter Kamui Kobayashi, who teamed up with Mike Conway and Jose Maria Lopez. The trio quickly had the lead early in the race, but luck turned against them later when Conway could not find any rhythm and with Buemi in the quicker car, the order was for the Swiss to overtake his English rival and never looked back, winning the race easily.
While the hypercar class was relatively easy to predict, it was the LMP 2 class, which has giving the excitement to most of the fans in attendance. The leading series JOTA entry, driven by Antonio Felix da Costa, Roberto Gonzalez and Will Stevens, held the lead right up to the last hour of the race, with Stevens taking the final turn. But the British driver took a risk and despite his efforts to try and save fuel, he had to make a final stop, but the gamble was in vain as the team of Robin Frijins, Sean Gelael, and Dries Vanhoor in their Belgian WRT entry went on to win with the second JOTA of Oliver Rasmussen, Edward Jones and Johnathan Aberdein taking the final podium place.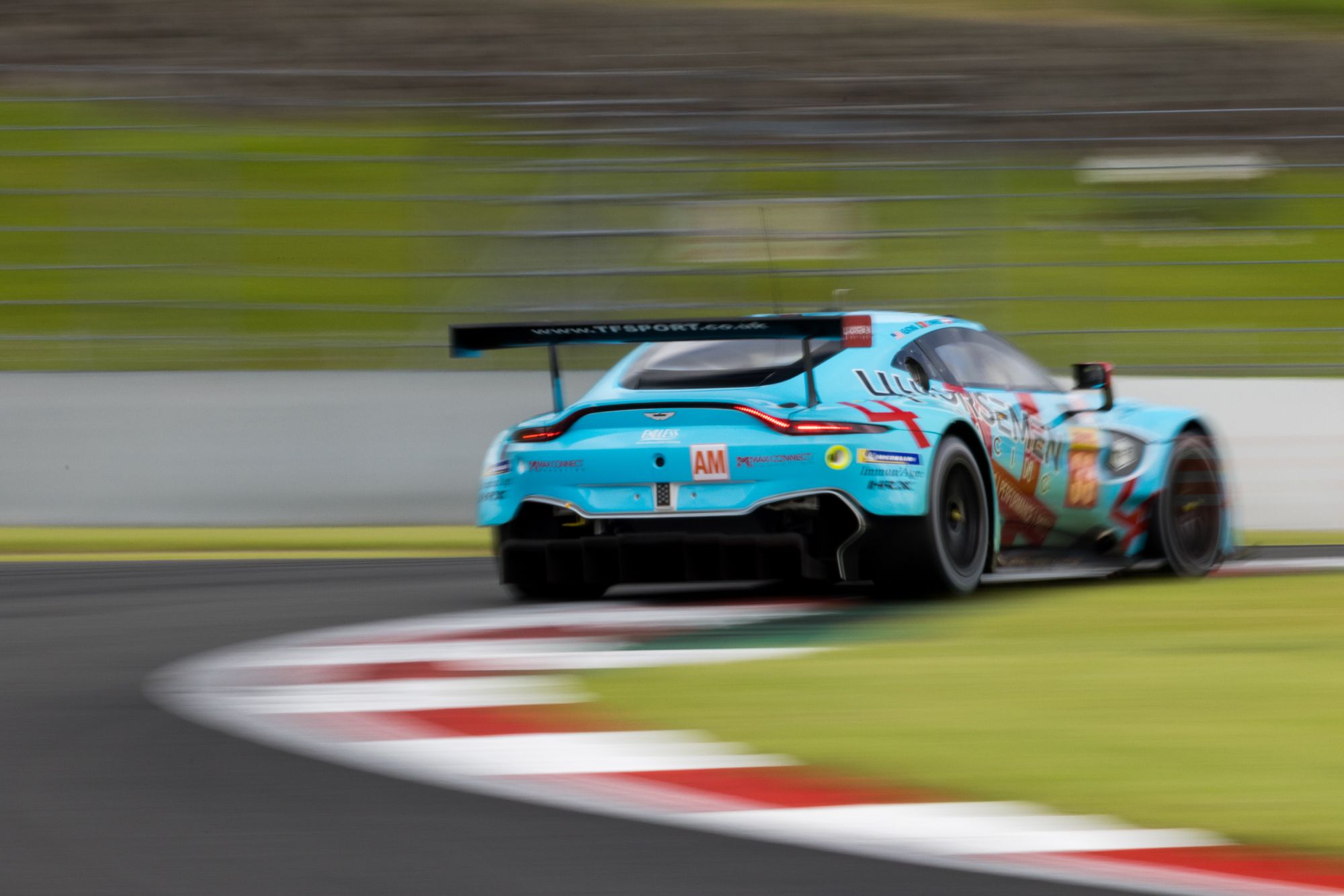 Everyone knew the GTEPRO class in its next to last race would be a battle between rivals Ferrari and Porsche, and at the beginning, it seemed like the Stuttgart-based squad would get a well-deserved victory and take the lead in the class championship. But fate would not be on their side, as Michael Christensen and Kevin Estre were not only passed by one Ferrari, but two, and the Italian pair continued to battle one another, with class series leaders Alessandro Pier Guidi and James Calado increasing their championship lead with the victory.
In the final class, the GTEAM, TF Sport's Ben Keating kept his lead in the championship with a fine win, but right behind him was the trio of the Iron Dames team, led by Rahal Fry, Michelle Gatting and Sarah Bovy, who slotted into the car at the last moment, but was to no avail. Keating, along with co-drivers Henrique Chavez and Marco Sorensen had no trouble but the home team of D' Station Racing with Satoshi Hoshino, Tomonobu Fuji and Charles Fagg at the controls placed their car for the first time on the podium.
By Mark Gero