Lia Block made her highly-anticipated debut at the Island X Prix in Sardinia (8 July). We caught up with the Carl Cox Motorsport teenage sensation following her first experience of Extreme E ahead of the second part of this weekend's double-header on the Italian island.
‌Extreme E: Your first race in Extreme E! How would you sum it up?‌‌Lia Block: "I enjoyed it a lot. Coming in I didn't have a high expectation for myself - a new series, new competitors and a whole new car. The car was very cool and nothing like I've ever driven before. Today was hard, for sure. The Free Practice session yesterday was my only time in the car, so going into today I just had the mindset to try and do the best as possible.‌‌‌‌"We ended up getting P3 in Qualifying 1 which was very good, and then in second qualifying we ended up P5 because of my mistake at the start. I got squeezed out at the beginning and downhill there's a lot of dust and I didn't see this kicker - it kicked me right into the bushes. I tried to recover as fast as possible but we didn't make it to the Final, which is okay and I think today was definitely a learning experience for me. Going into the Redemption Race I was just trying to gain as many positions as possible.‌‌‌‌"We ended P3, but unfortunately had a penalty coming out of the switch zone so we ended up fourth, so ninth overall. The day went really good for me I think. I learned a lot, I'm really enjoying Extreme E right now."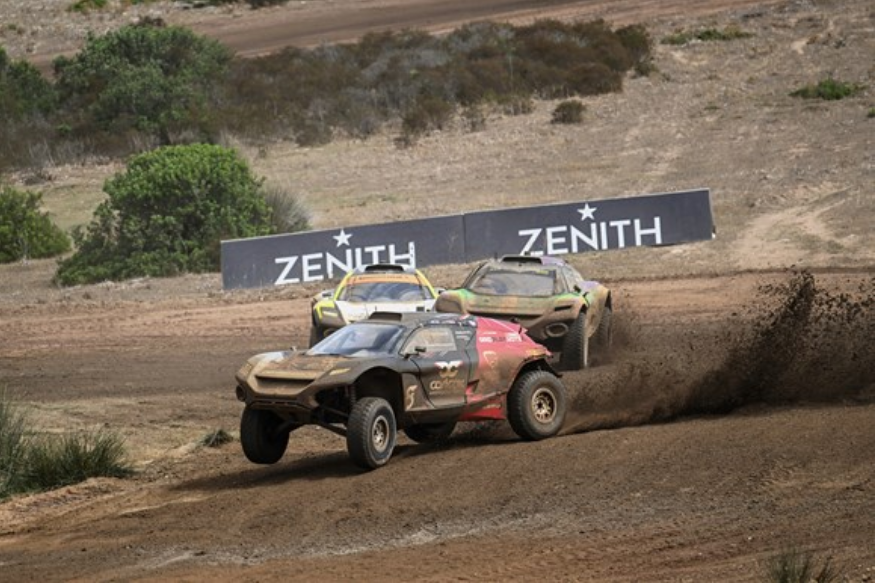 Extreme E: What were your main learnings from your first race in the championship?‌‌Lia Block: "I was able to put in some good lap times today, and so it was great to show consistency out on track. Being so young I think I'm not as scared or things like that on track, but I think every single part of motorsport, whether it's rally or off-road or circuit racing, all translates in some way to each other. ‌‌‌‌"Rally has helped me in karting and circuit racing, and circuit racing has helped me in rally and karting. Everything translates and I think it's just about getting as much experience and seat time in anything I can get. I'm looking forward to the next race."
Extreme E: You have already raced in so many categories prior to competing in this series. How does it compare‌‌Lia Block: "Extreme E is so different that you can't really compare it to anything, but I think the racing is really fun. The fact that it's a mix between rallycross, rally, circuit racing and even off-road, it's very rough so there's a lot of things to look for, and I think it was really fun from my perspective.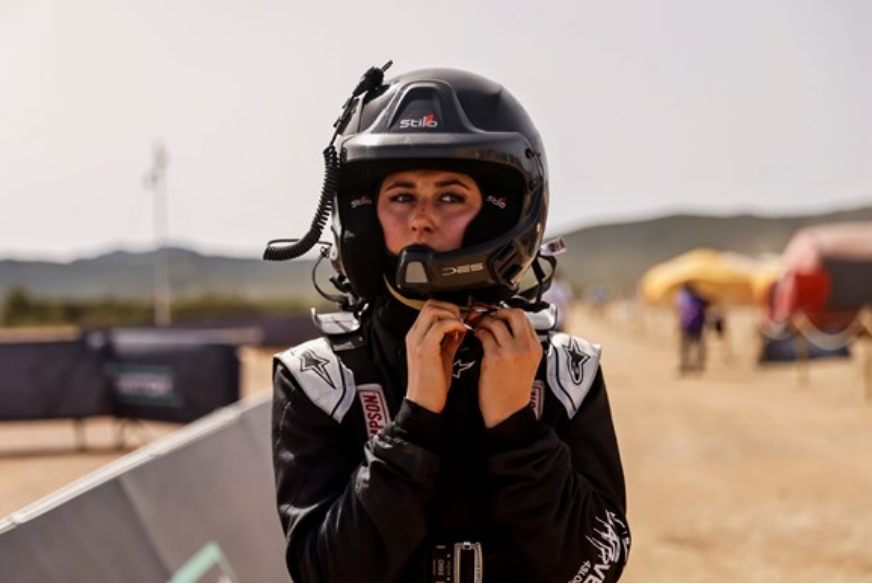 "It was my first time driving a race car that's electric. I have an electric Audi at home that I drive so I understand the power band and how fast you get the torque off the line, but I've never driven electric when racing. It was really cool because you just go through a corner and as soon as you put your foot to the floor the thing just goes - it's so fast, I think it's really cool."‌‌‌‌Extreme E: Racing is evidently in your blood. Is battling it out on track always been something you have wanted to do?‌‌Lia Block: "Growing up around rally and rallycross with my Dad has meant I've just always been around it. When I turned 11 my Dad let me race initially in off-road in the US, and then I went onto karting and so forth. I definitely love it a lot and I wouldn't want to be doing anything else."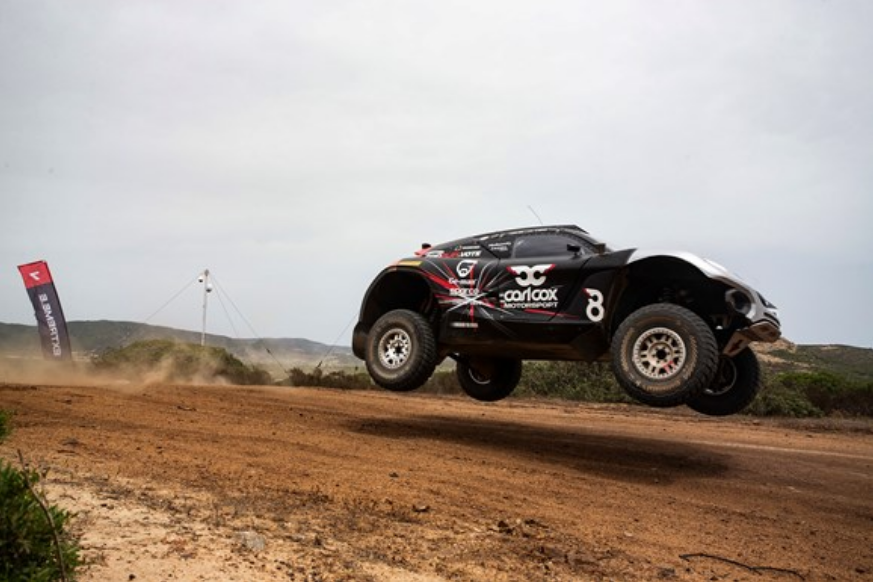 Extreme E: Your debut is definitely a full circle moment for the championship and your family, as your father Ken was the first person to drive the car competitively at the Dakar Rally in 2020. How does it feel to have made your Extreme E debut given your father's links to the series?‌‌Lia Block: "It was super cool that my Dad was one of the first to drive the ODYSSEY 21 at speed at the Dakar Really. It is amazing that I get to come and drive the same car that he did, and I get to race in the series which he didn't. It is a pretty cool feeling to be here.‌‌‌‌Extreme E: Do you see your racing career as almost continuing the family business?‌‌Lia Block: "I think it is an important moment for me, because it's another step in my career, and ultimately more experience. The 'Block legacy' is not only my father's, but at the same time it's also my career. I wouldn't be doing this if I didn't love it, so I'm truly doing this mostly for myself and for my career. I may not do completely what he did, but I'm going to do whatever I want to do in motorsport and go wherever my career takes me."‌‌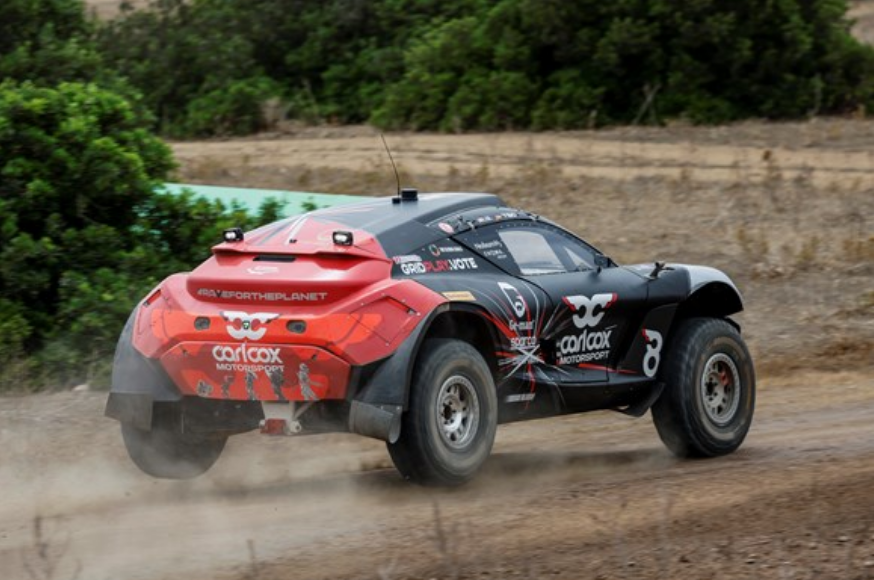 Extreme E: You will be competing in the championship for the rest of the 2023 season. What are your long-term aspirations in motorsport?‌‌Lia Block: I'm a little young and I haven't competed in all of the motorsports - I'm just trying different things, but my dream would be to be a world champion. I'm not sure in what, but some day I would like to see myself on the top step‌‌‌‌"I've been doing off-road racing, I've been doing rallying and karting, I've been doing testing in open-wheel cars - I do like it all, so I'd like to do more open-wheel testing in the future and maybe some more racing, to see what I'm good at and then go from there. I'm not sure if I'm going to follow in the footsteps of my father just yet - I certainly don't have too much experience yet to do what my father did in those videos – there were crazy right?!‌‌‌‌"But maybe I will have a go in the future, who knows."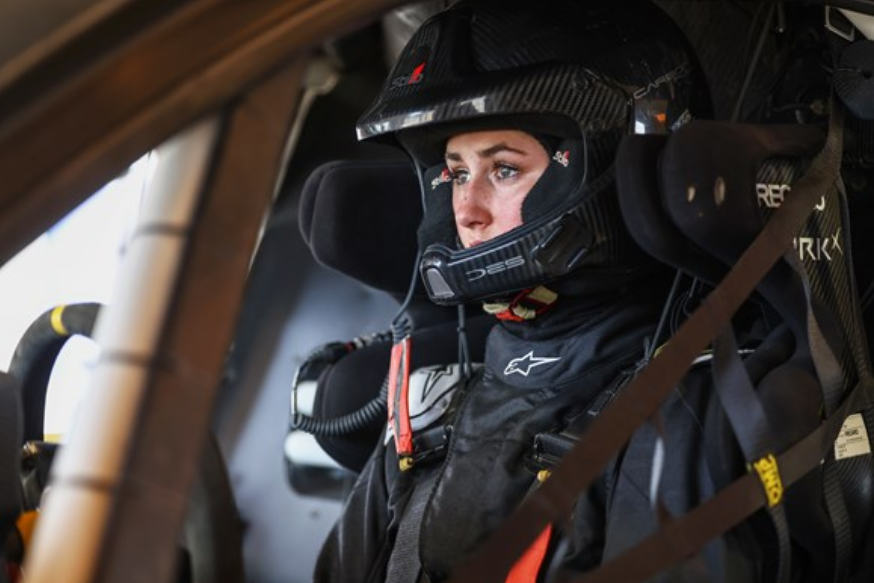 You can find out how Block and team-mate Timo Scheider fare for Carl Cox Motorsport when the Island X Prix concludes tomorrow (9 July) in Sardinia.
To learn more about Extreme E, visit - www.Extreme-E.com
‌‌
                         ARTICLE SPONSORED BY                                                           Sponsors4Racing