• Rising star scores back-to-back British F4 podiums
• Kiwi youngster impresses around the UK's fastest circuit
• Important lessons learned as single-seater education continues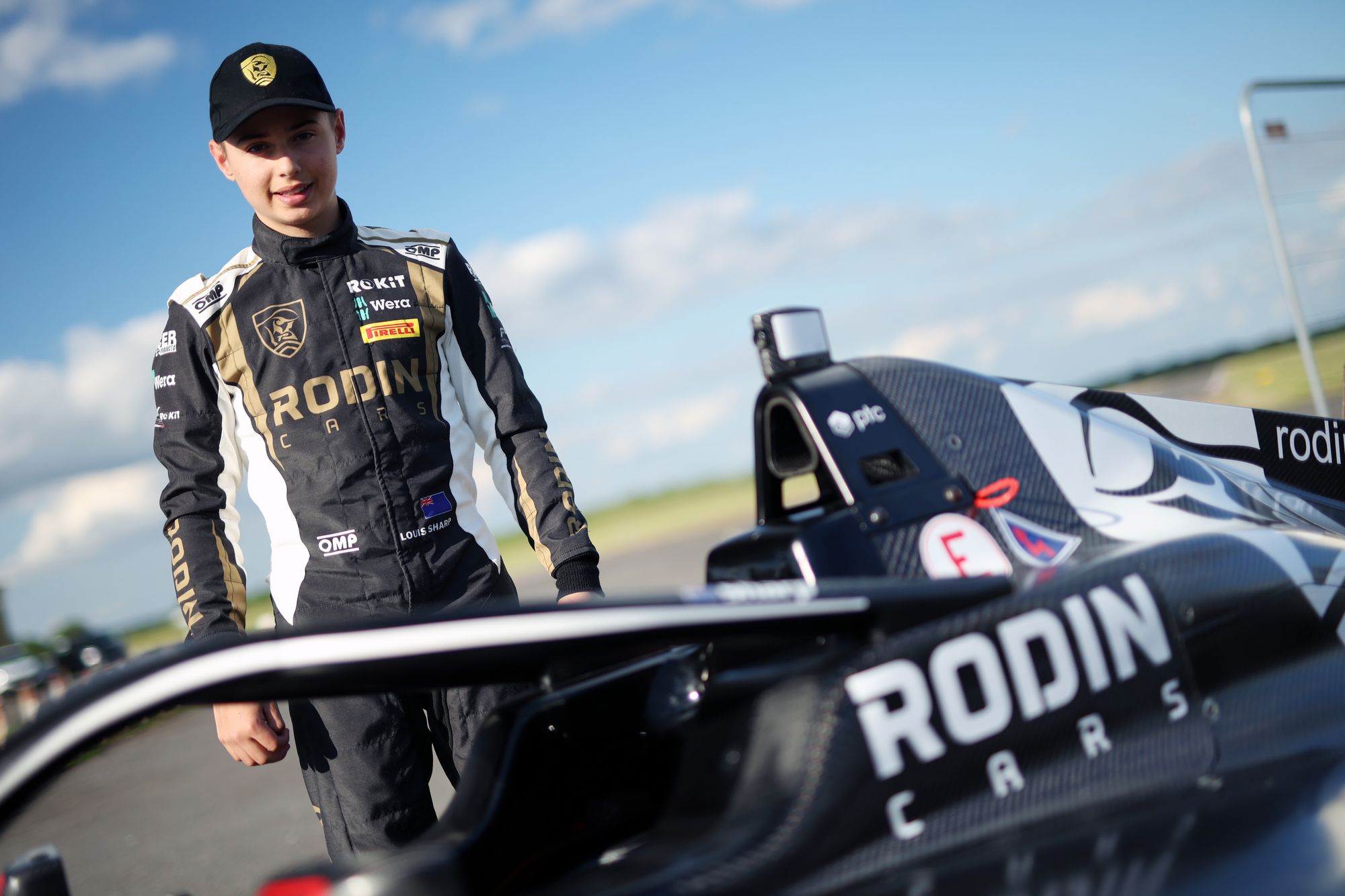 Louis Sharp made it two podium finishes in as many meetings in the ROKiT F4 British Championship certified by FIA after recovering in fine style from an unfortunate start to racing at Thruxton.
The rising star from New Zealand had earlier secured his best qualifying result to date in his eye-catching Rodin Cars liveried racer, and displayed his talent with three battling race performances at the wheel of his Carlin-run car.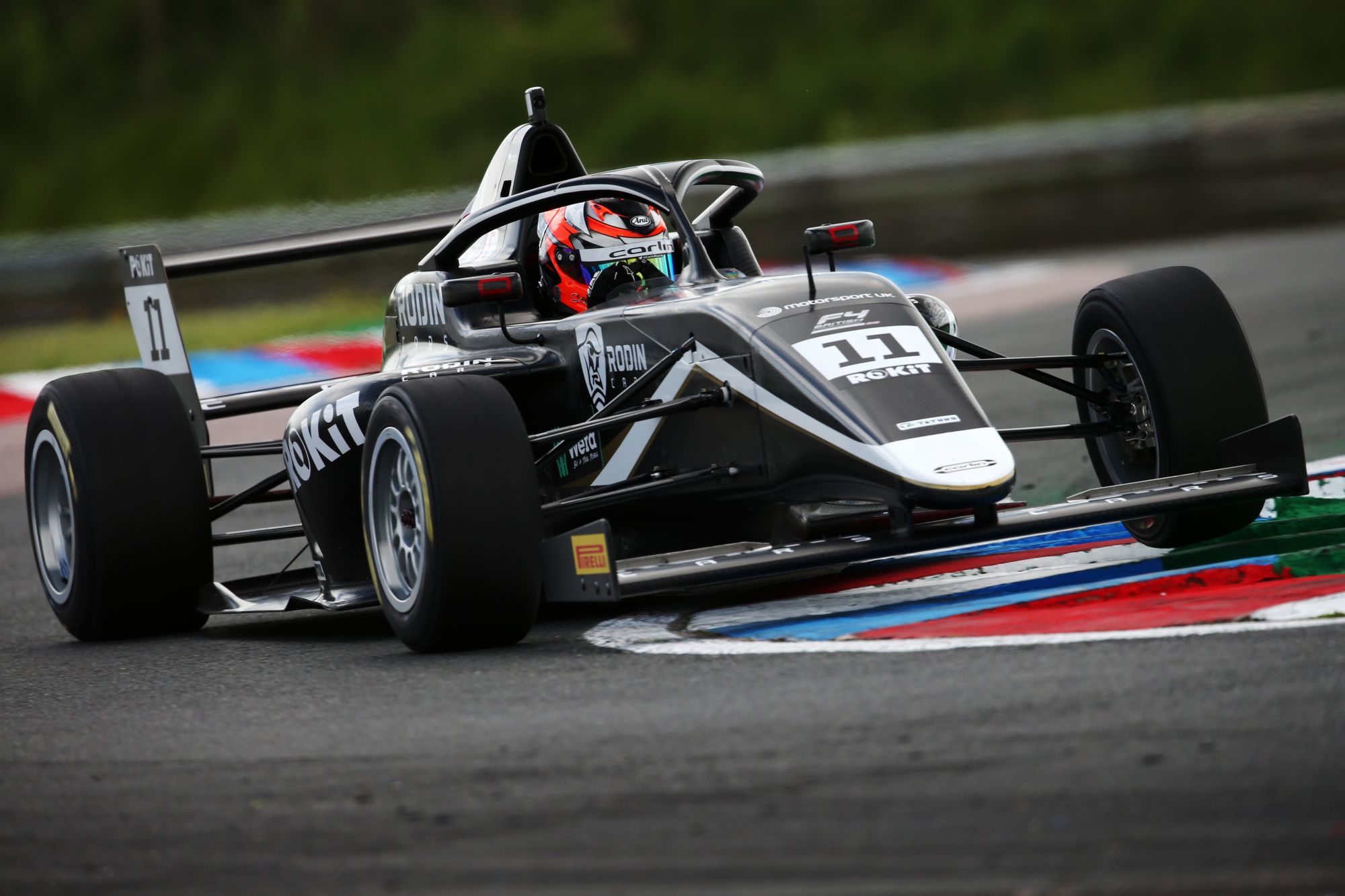 On the back of an impressive debut in the series at Brands Hatch, which was highlighted by a podium finish in race three, Sharp faced a fresh challenge with a visit to the fastest circuit in the UK - where drivers spend much of the lap at full throttle and can hit speeds in excess of 140mph.
With pre-event testing for the Thruxton meeting having taken place in mid-April, the first track action of the weekend would be Saturday's all-important qualifying session, with Sharp – racing in a stylish new Rodin-inspired race suit – rising to the challenge in fine style.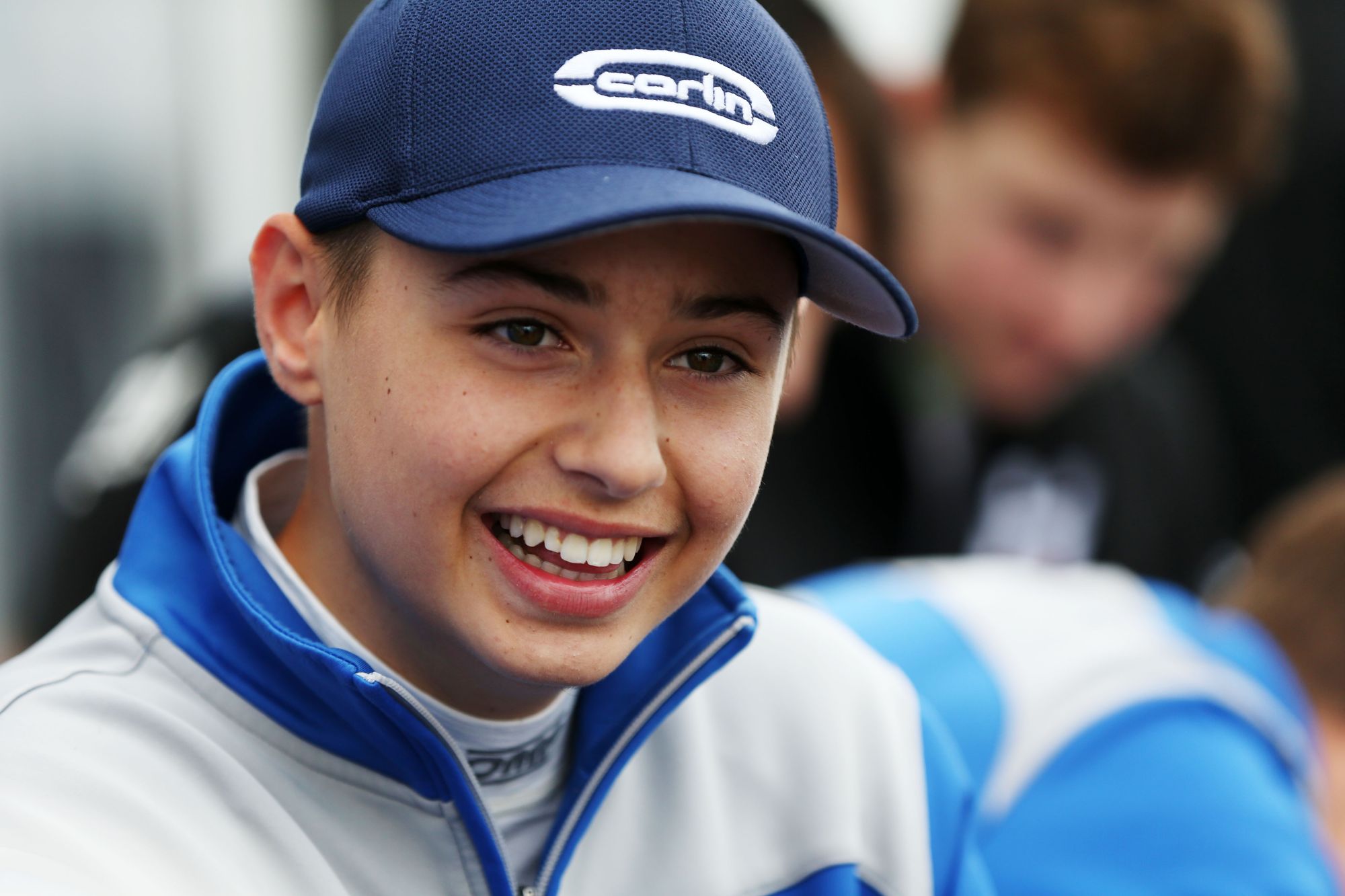 Wasting little time in getting up to speed, Sharp would lap more than three-tenths of a second quicker than he had done in testing to secure his best qualifying performance in the series to date.
One of only four drivers to break the 1:11s mark, Sharp earned an impressive fourth on the grid for the opening race, with his second fastest time ensuring he would start race three on Sunday from the same position.
When the action kicked off for the opening race, Sharp maintained his hold on fourth spot, with the Rodin Cars protége pushing hard to keep rival Aiden Neate at bay around Thruxton's high-speed, sweeping bends.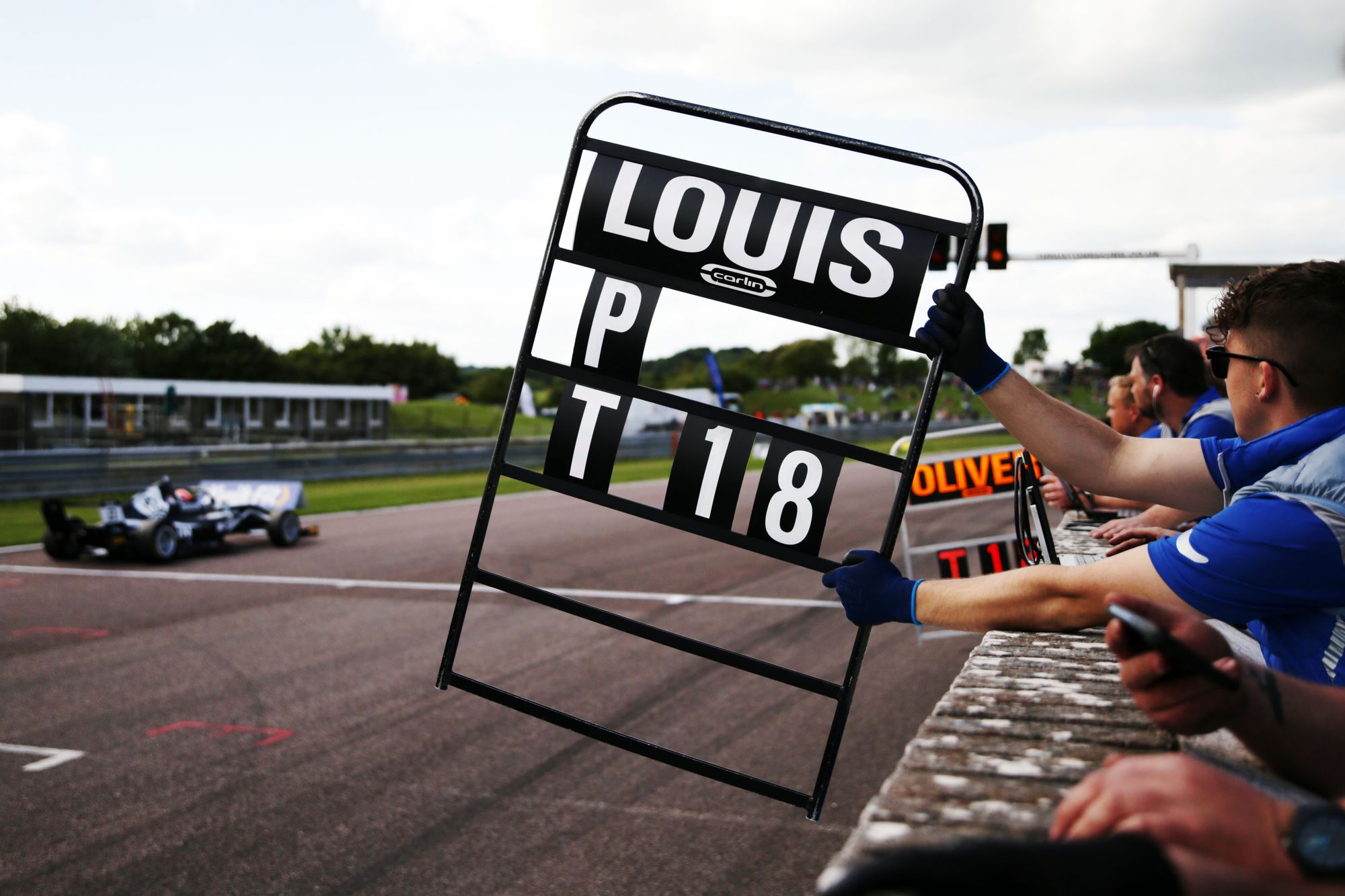 Showing maturity beyond his years, Sharp was maintaining his position until contact from his rival tipped him into a spin exiting the final chicane, which dropped him to the back of the field. Recovering back to 14th at the finish, Sharp gained an additional spot post-race when Neate was penalised for the incident.
With drivers having only a limited number of tyres to use across each race weekend, Sharp would start race two on Sunday morning using the same rubber as in race one, which would add to the challenge. Fighting hard on track, a ninth place finish was the end reward with focus firmly on trying to maximise the second row grid slot in the weekend finale.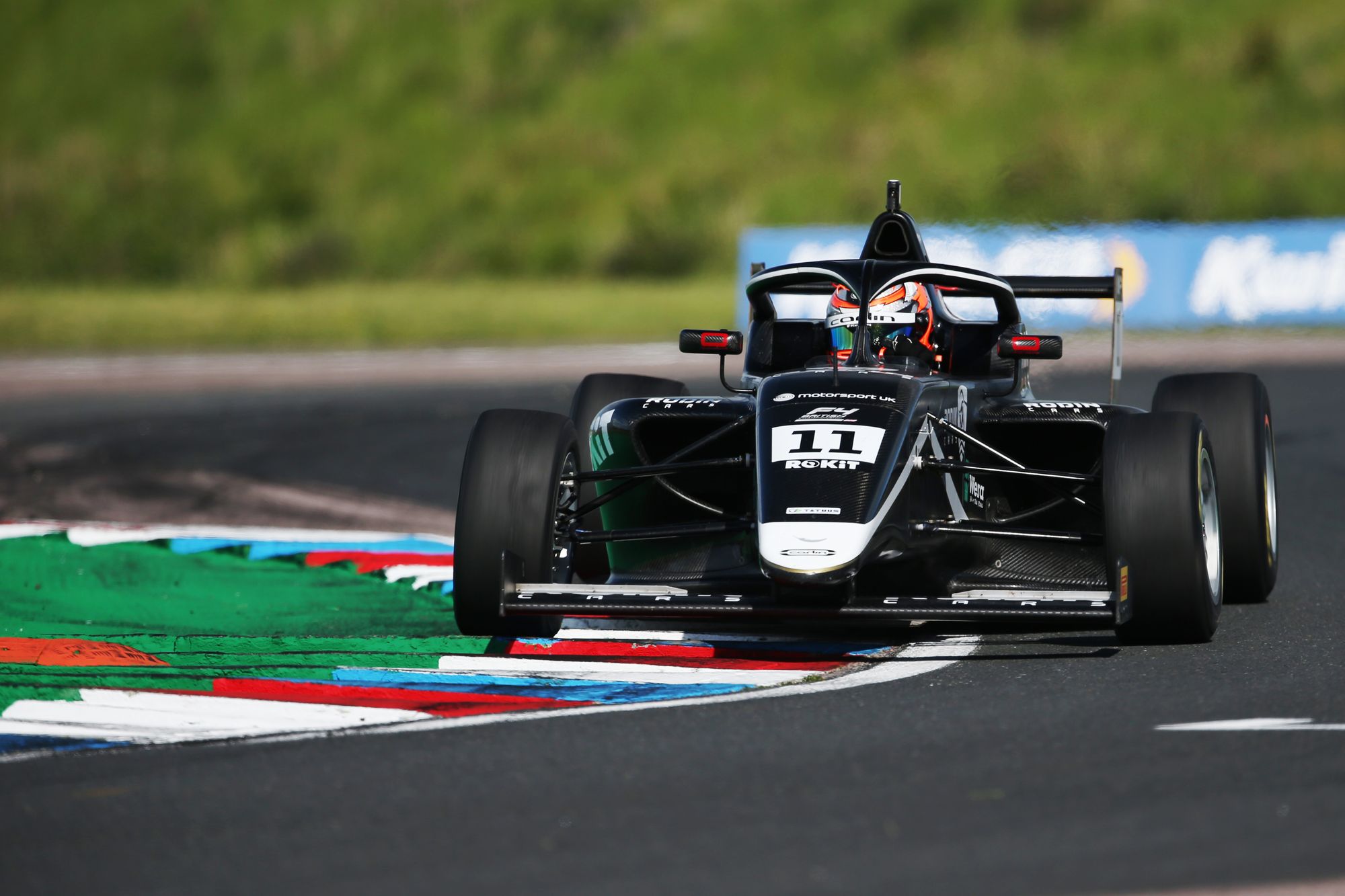 Although the talented teen would lose a place off the line when the lights went out, he reclaimed fourth mid-way round lap one when one of the leaders ran off track before a stunning move saw him sweep around the outside of Neate to move into third spot.
Easing away from the chasing pack as the race wore on, Sharp brought his car to the flag in a fine third place, to give him a second podium finish in as many meetings.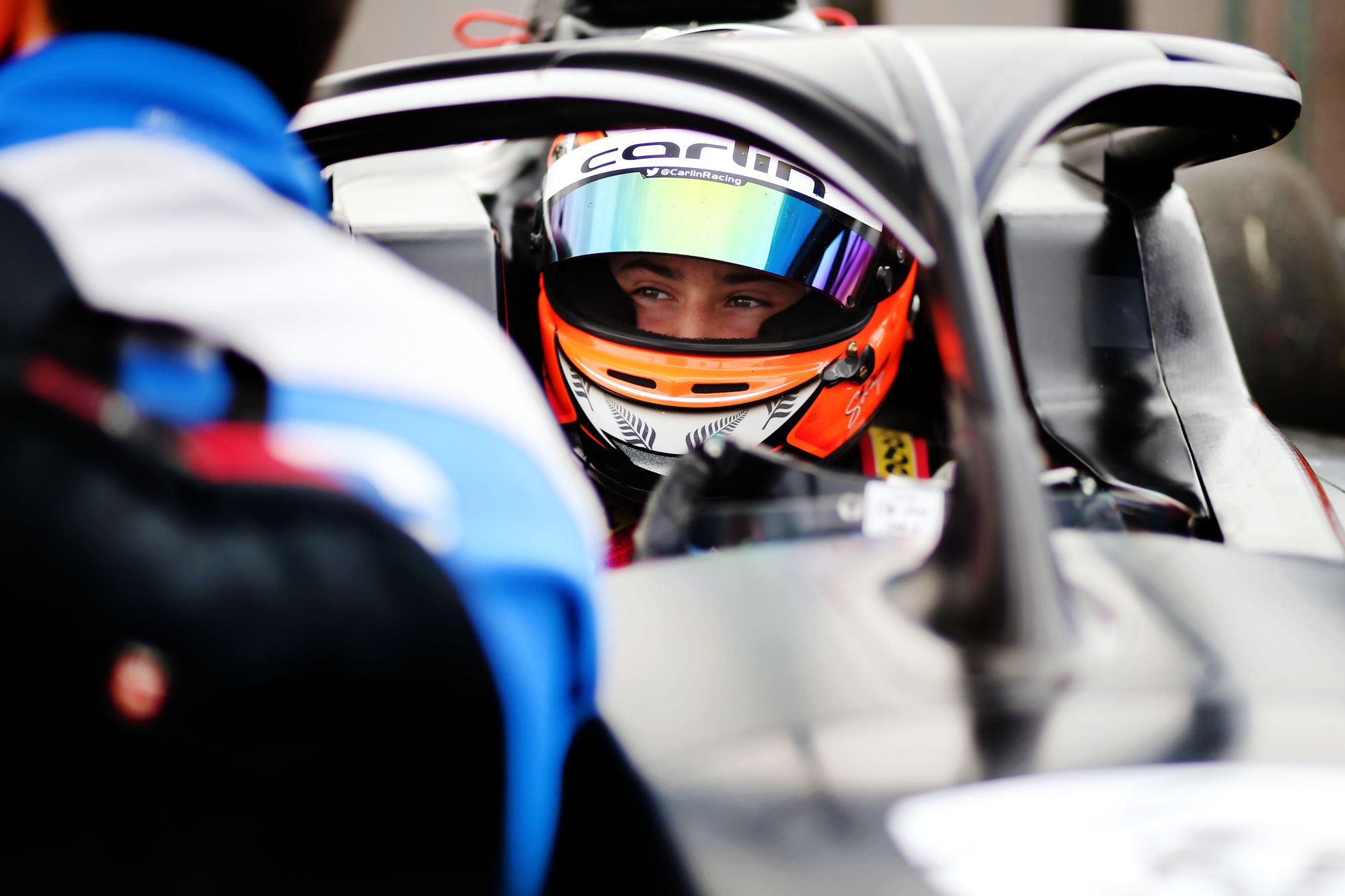 "It's great to have this podium as the spin in race one really put us on the back foot a bit – not just for that race but also for race two as it meant the tyres weren't at their best," he said. "That wasn't how we planned things to go, so to come away from the weekend with another podium is great.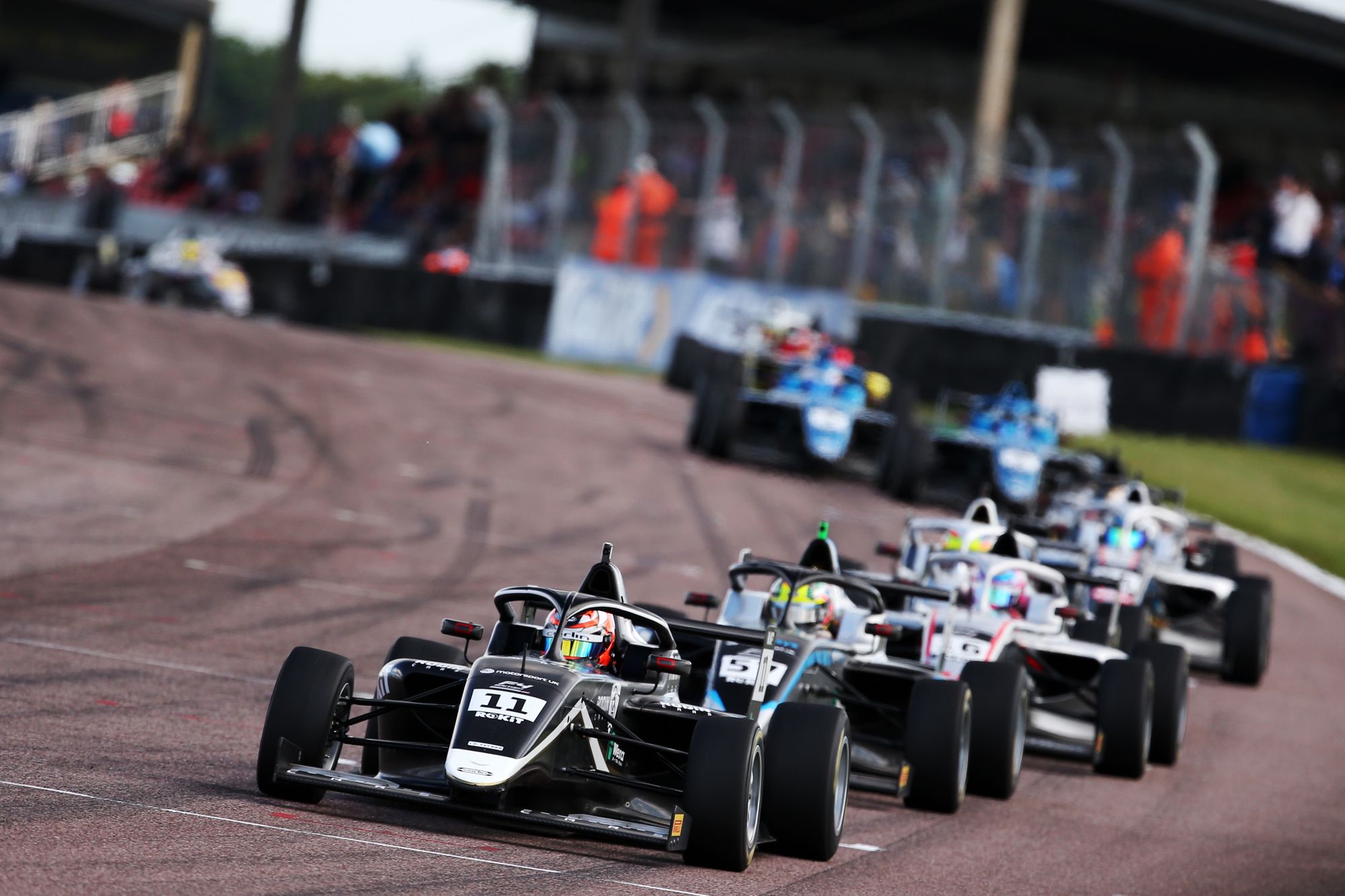 "I made it a bit harder for myself in race three as my start wasn't the best, but I was really proud of the move to get into third as it was quite close going around the outside like that. I managed to get a gap and could see we were quicker than the cars behind so it was just a case of trying to keep extending the advantage. The tow made a big difference and being able to break it was vital to scoring the podium.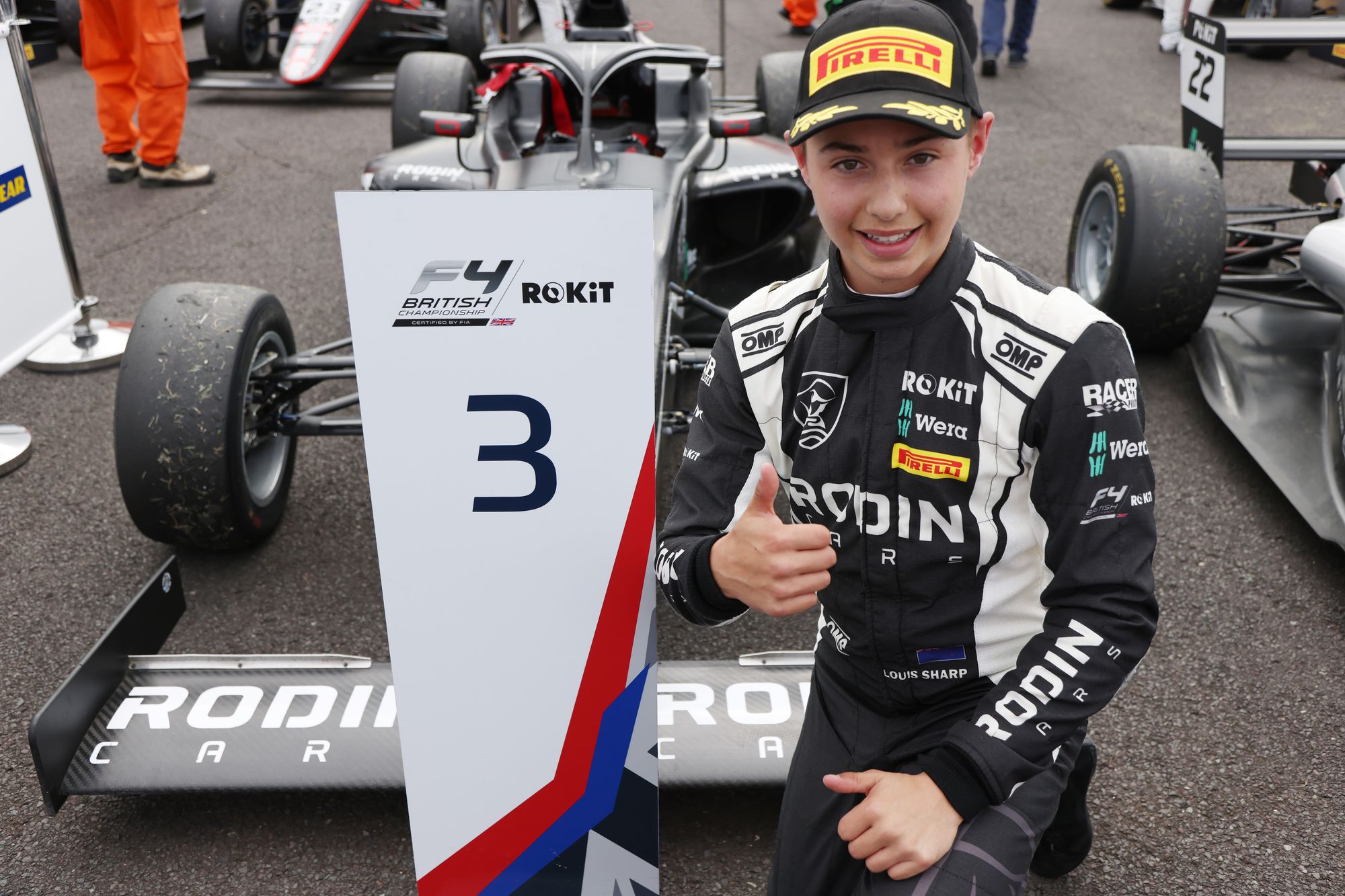 "There are a lot of things I can take away from this weekend in terms of what I have been able to learn, like the fact that I really killed the tyres trying to defend in race one – although, of course, being forced into a spin didn't help.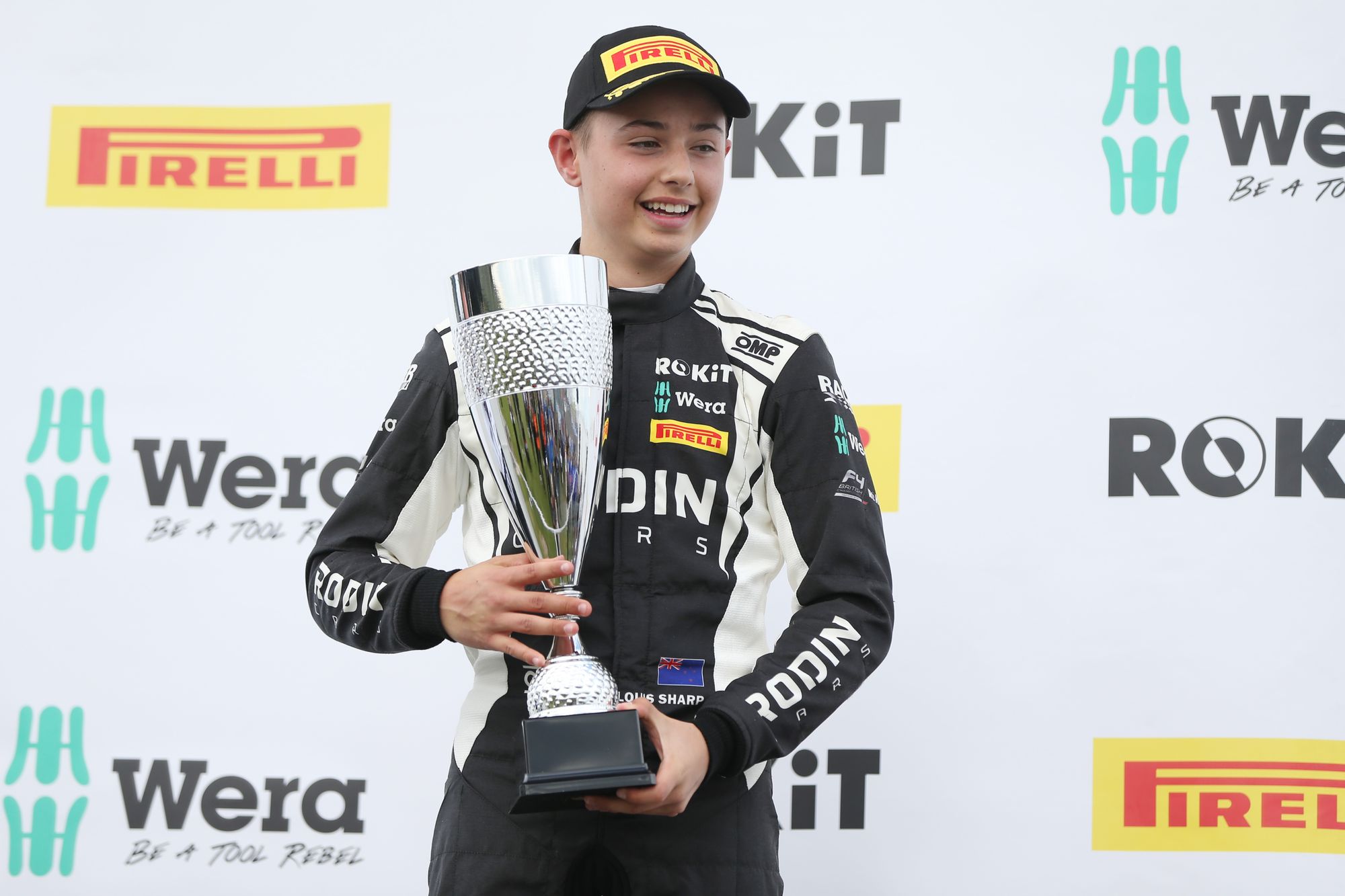 "Going forwards, I think it's important to focus more on managing the tyres in the opening races, so that we can maximise the points from every weekend, and look to make up ground in the championship."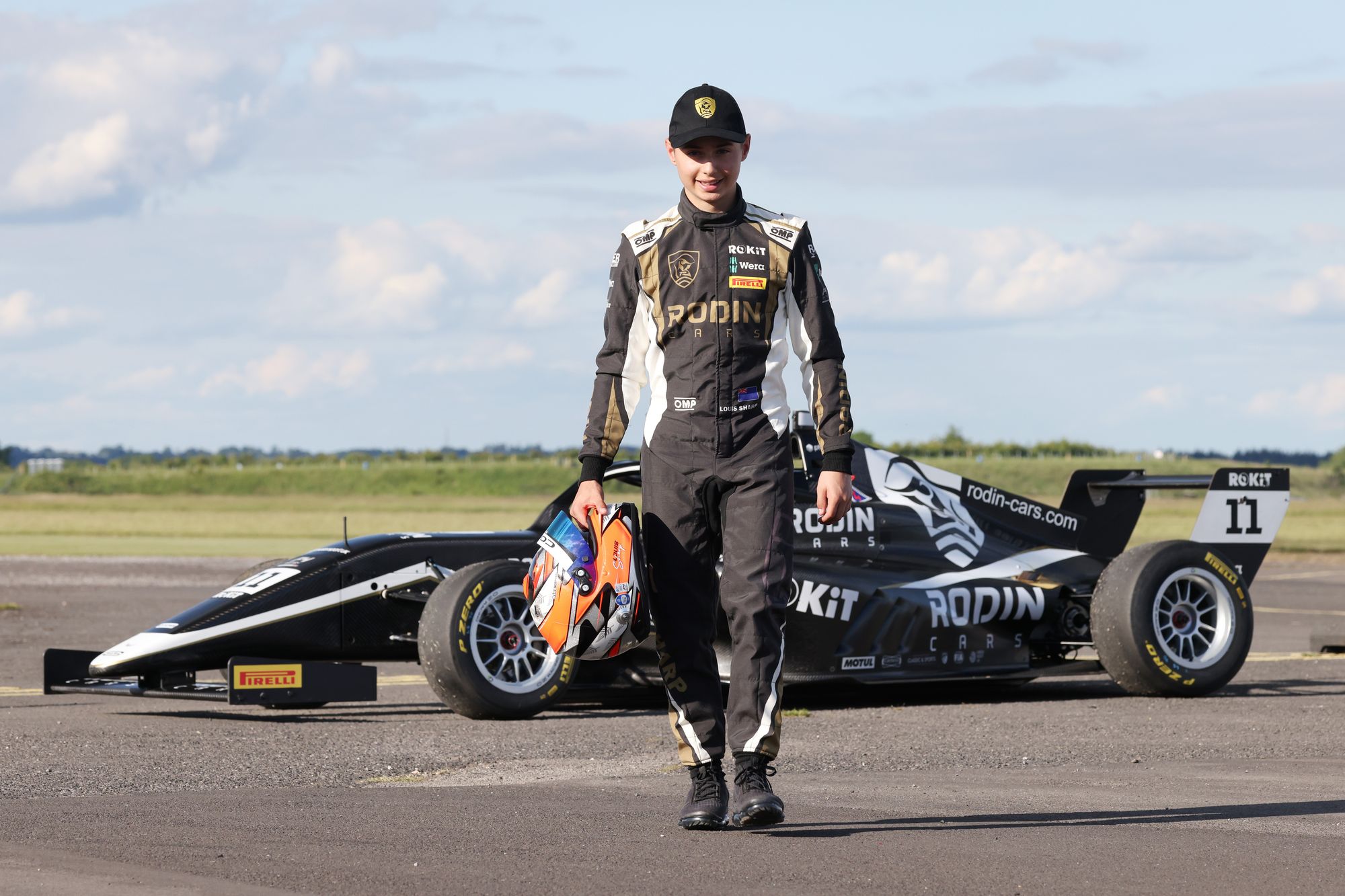 Sharp's next chance to impress will come at the picturesque Oulton Park circuit on the weekend of 11/12 June.

Louis Sharp Motorsport
Jonathan Gill, MPA Creative, MPA House, 66 Baker Street, Weybridge, Surrey, KT13 8AL, UK
Email: jonathan.gill@mpacreative.com
Phone: +44 (0) 1372 414 120
Mobile:  +44 (0)7860 563000

Rodin Cars
Emma Duncan, Rodin Cars, Mt Lyford, Canterbury, South Island, New Zealand
Email: emma.duncan@rodin-cars.com
Phone: +64 3 315 6266
Mobile: +64 27 264 9694