• Rising star bounces back from engine woes with two more top three finishes
• Kiwi youngster helps Carlin to secure coveted British F4 Teams' Cup
• Sharp underlines talent with top four championship finish in debut season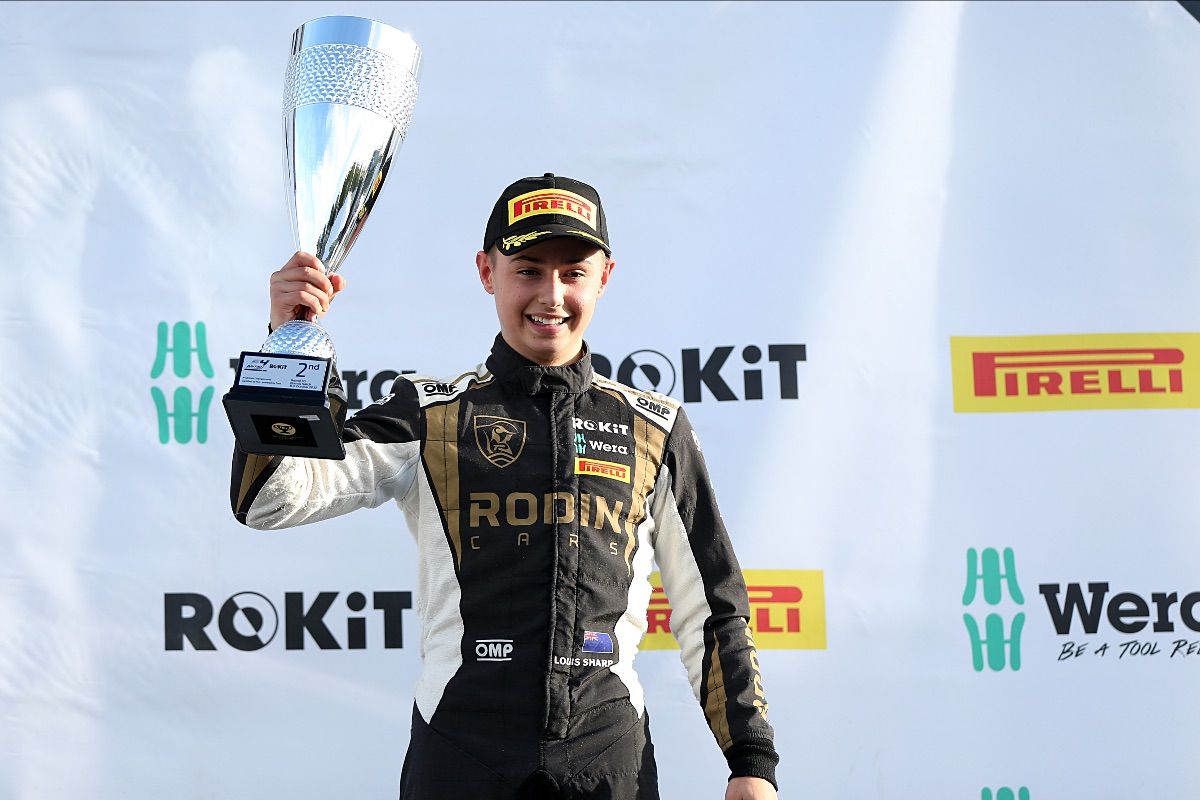 Louis Sharp rounded out his outstanding debut season in the ROKiT F4 British Championship certified by FIA with a fine double podium finish at Brands Hatch, allowing the talented teenager to end the year in an impressive fourth in the championship standings. His tally of 12 podiums over the season also propelled his Carlin team to take the prized Teams' Cup among all the entrants.
The rapid New Zealander arrived at the iconic circuit to the south of London on the back of a race-winning performance in the penultimate meeting of the year at Silverstone, which had allowed him to close in on the top three in the championship standings.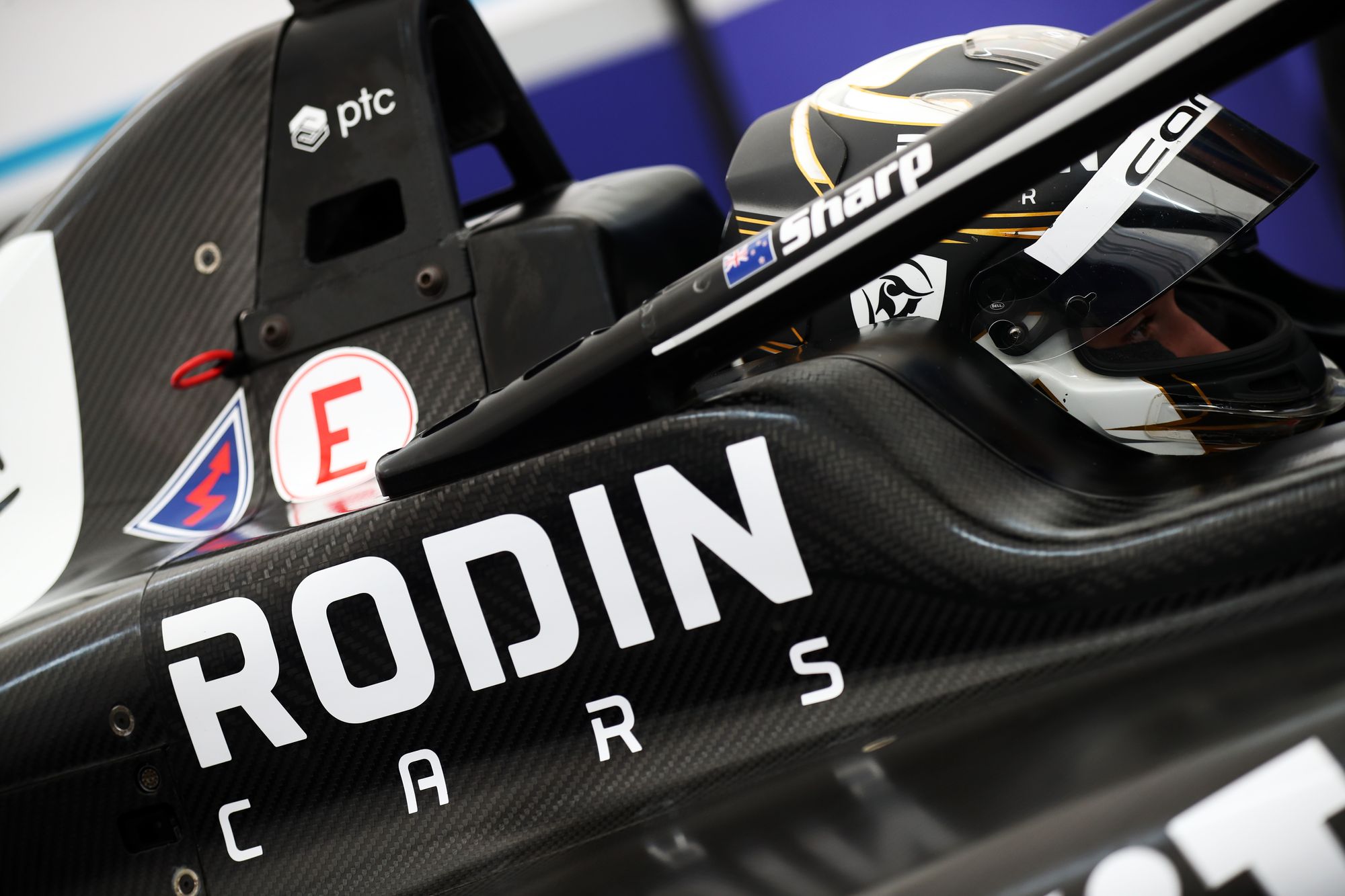 Running on the full Brands Hatch Grand Prix circuit compared to the shorter Indy layout on which he had made his series debut earlier in the year, Louis was right on the pace in Friday testing at the wheel of his black and gold Rodin Cars-liveried racer with the third fastest lap time.
That left confidence high going into Saturday's qualifying, but a tricky session would see Louis end up with the seventh quickest time – even though he had improved on his fastest lap from practice by half a second.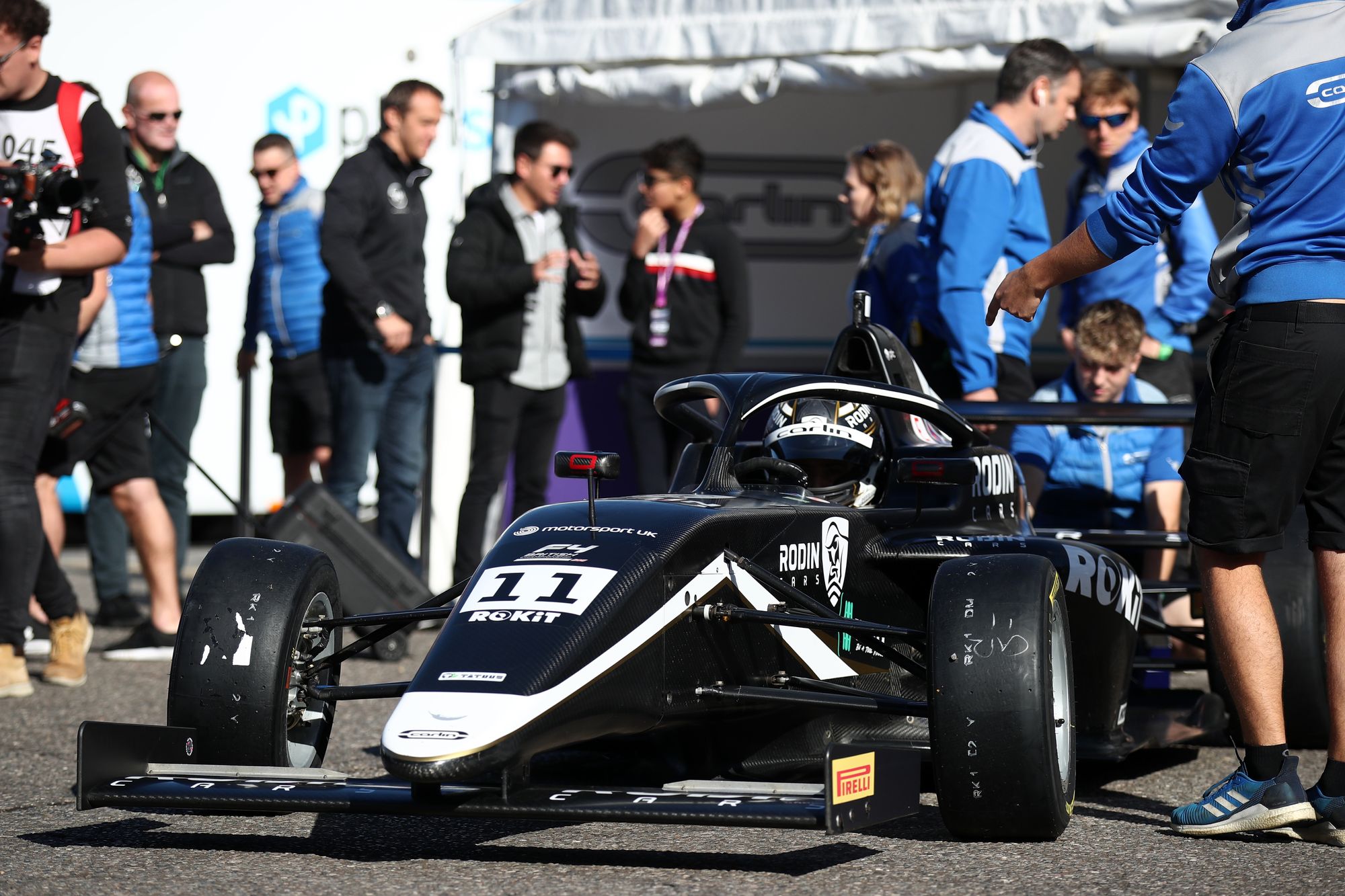 A strong opening lap when race one kicked off saw Louis climb up into fifth and he was fighting to work his way forwards towards the podium when his car suddenly lost power and coasted to halt with flames and smoke emanating from under the engine cover.
A late night from the Carlin team saw a replacement engine fitted to the car to ensure that Louis could take his place on the second row of the grid for race two, and he immediately jumped up into third spot on the run to the first corner before surviving a scare at Druids when he was forced to run wide to avoid a car that had locked up its brakes on his inside.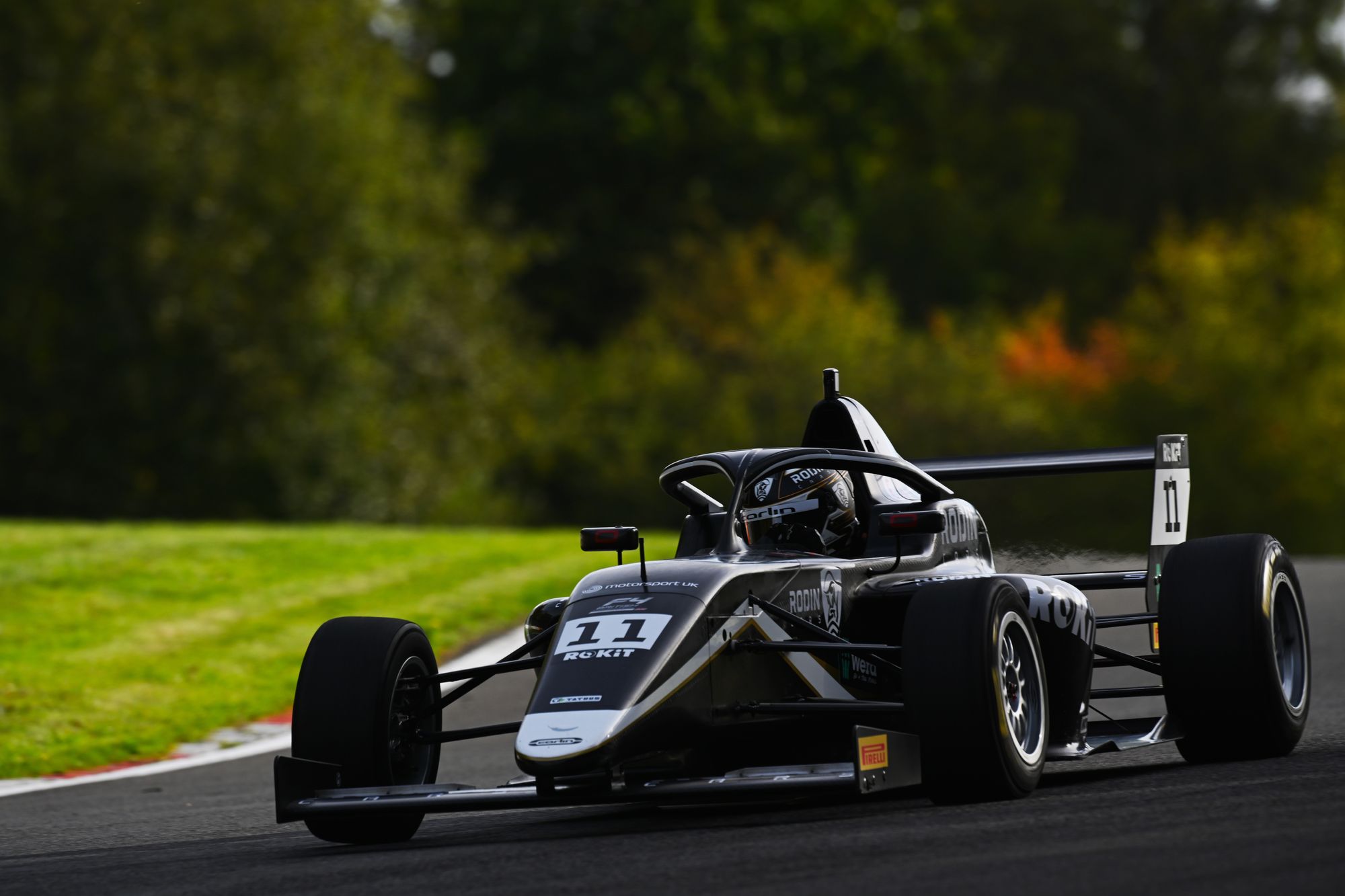 Retaining third after a safety car period, Louis made a bid for second spot on the restart but was unable to find a way through, leaving him to take the final place on the podium when the chequered flag dropped.
Saving arguably his best start of the season to the very last race, Louis rocketed away from fifth on the grid when the lights went out to take third place and soon settled into a rhythm to hold position despite the best efforts of those behind to get ahead in the early stages.
Having seen off the challenge of his chasing rivals, Louis would instead make his way ahead of Carlin team-mate Oliver Gray to grab second spot and it would be a vital move as it secured Louis fourth place in the final standings by a single point.
It capped a fine first year of overseas competition for Louis, who ended the debut season with no fewer than 12 podium finishes to his name – including two stirring victories.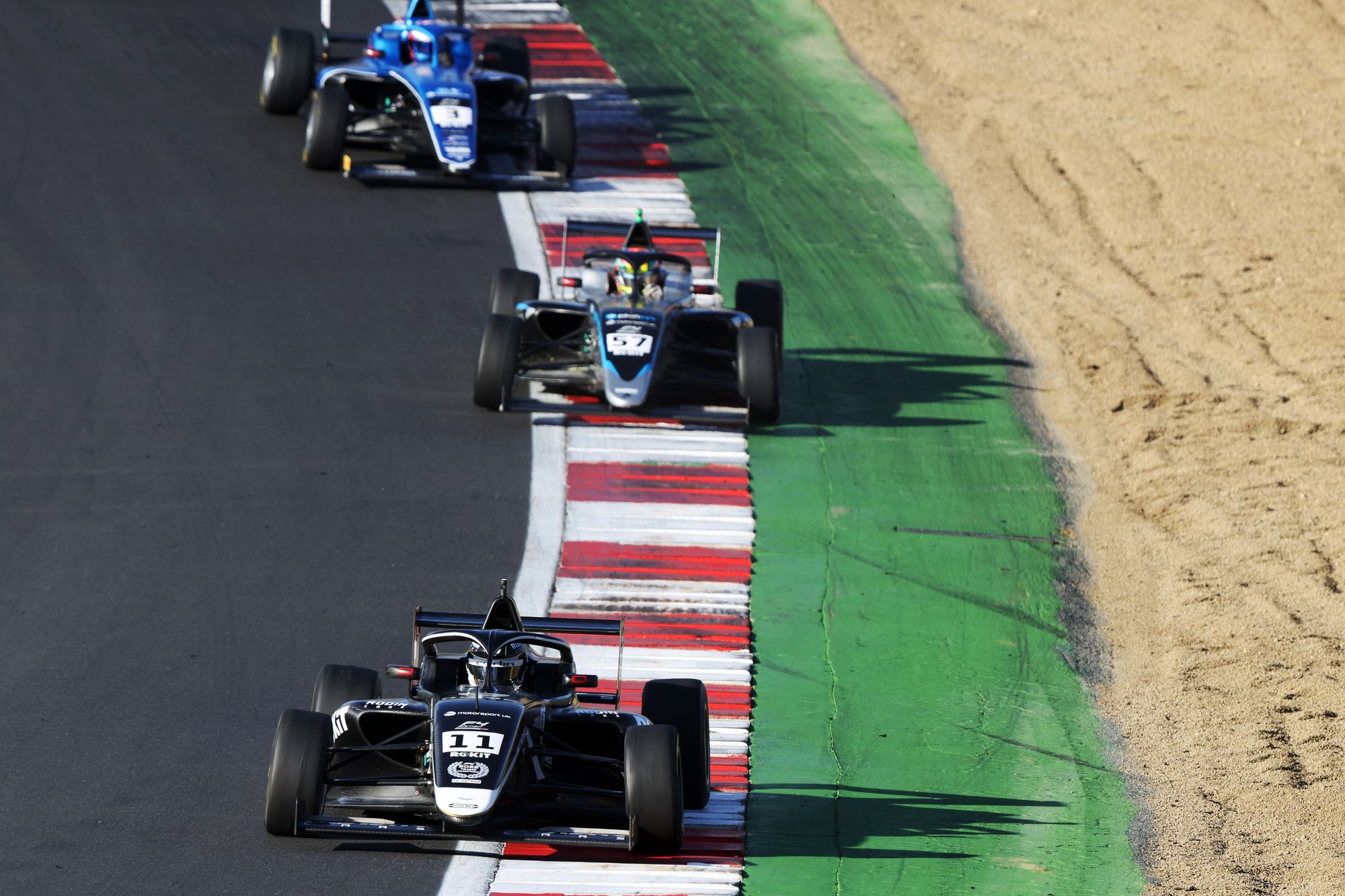 "When I pulled off in the first race with flames coming from under the engine cover, I thought my hopes of a top four in the championship were over – and didn't even know if I'd get back out for the final two races," he said.
"To not only get back out, but to also score two podium finishes and secure P4 in the championship is fantastic and there is no doubt that those two results are payback for the team as they did a brilliant job to get the new engine sorted for me."
Sharp's achievements are all the more notable as he is the youngest driver on 2022 F4 grid and missed the opening three races at Donington as, aged just 14 at the time, he was still too young to enter series. Despite being forced to play catch up against a grid full of more experienced young adversaries, Sharp was quickly among the front-runners and his performances have surpassed the ambitions he had when arriving in the UK back in the spring.
"It's definitely exceeding my expectations because I can't stand here and say I felt we would take two race wins, all those podiums and end up fourth in the championship," he admitted. "As a first series racing internationally, this was always going to be a bit of a learning year for me to gain experience of racing cars with slicks and wings, and also of racing overseas.
"Without doubt, this season has been a key one for my future development and had I not come over to the UK to do this, I don't feel I would be the driver I am now. This good finish to the season gives me a real boost in confidence not only going into the winter, but also into next year."
Louis Sharp's future racing plans with ongoing enthusiastic support from New Zealand-based hypercar company Rodin Cars will be announced shortly.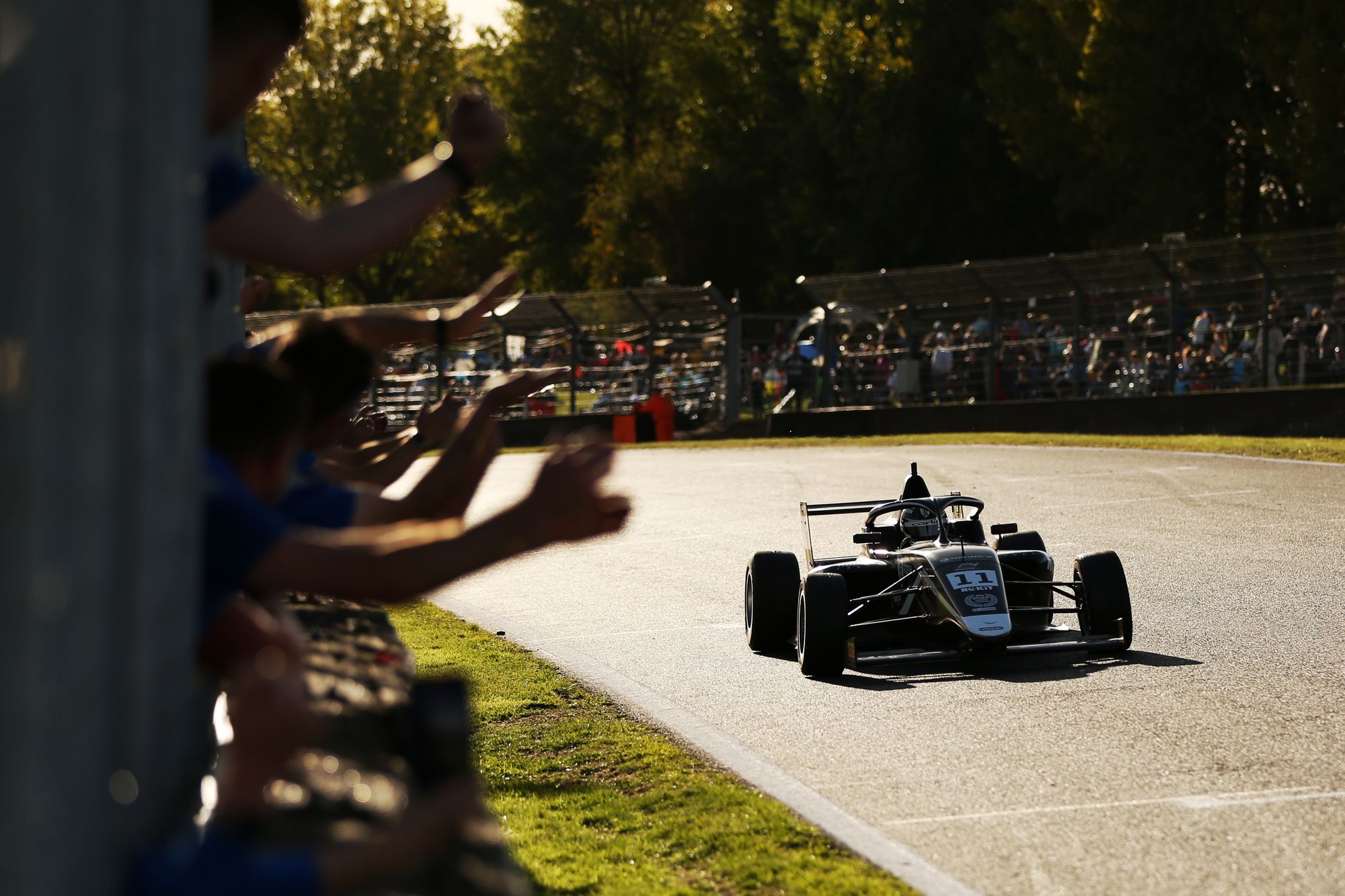 2022 ROKiT F4 British Championship certified by FIA
(final points after 30 rounds)

1. Alex Dunne (IRL) 412
2. Oliver Gray (GBR) 343
3. Ugo Ugochukwu (USA) 290
4. Louis Sharp (NZL)* 272
5. Joseph Loake (GBR) 271
6. Aiden Neate (GBR) 237

*only contested 27 of 30 rounds as too young to enter the opening race weekend

Copyright © 2022 MPA Creative, All rights reserved.
You are receiving this email from the Rodin Cars Media Office UK.

Our mailing address is:
MPA Creative
Mpa House
66 Baker Street
Weybridge, Surrey KT13 8AL
United Kingdom