Rising star Luke Browning secured the second championship title of his career after wrapping up the 2022 GB3 Championship partnered by the BRDC crown at Donington Park.
The Cheshire youngster headed into the season finale with a 16.5 point lead over main rival Joels Granfors, with the Hitech GP racer bidding to add to the British F4 title he lifted back in 2020.
Having shown solid pace in pre-event testing, which included topping the times in the Friday morning session, Luke qualified fifth for the opening race and whilst that might not have been the result he was looking for, it left him three spots ahead of Granfors on the grid.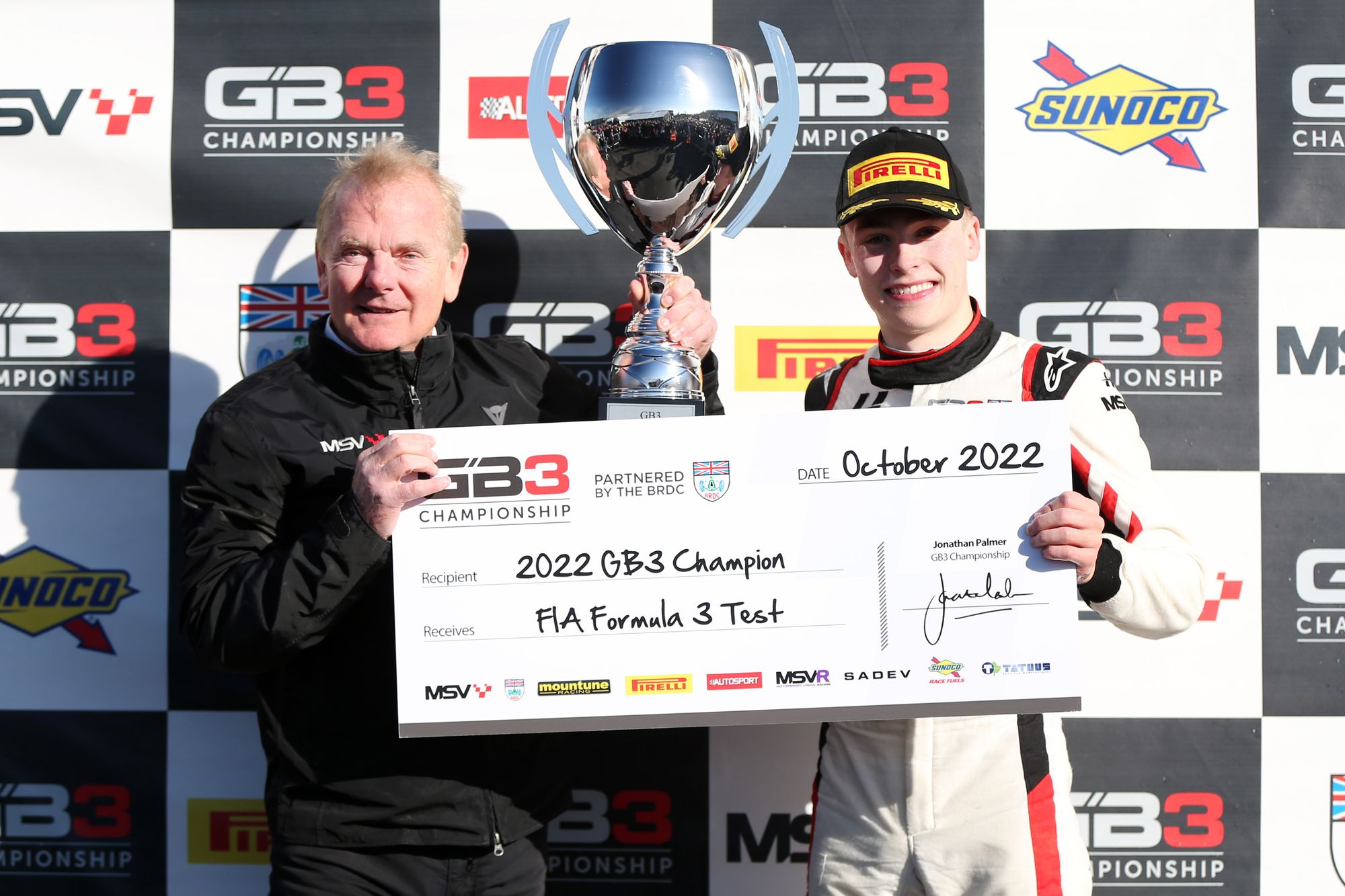 Making up a spot on the opening lap to run in fourth, Luke then grabbed third shortly after a brief safety car period with a move on John Bennett at turn one.
With Granfors behind in fifth spot, Luke held position to the finish but was then given an unexpected boost when second placed Tom Lebbon was handed a time penalty for exceeding track limits – moving Luke up a spot and putting a further car between him and Granfors in the result.
That gave Luke an extended lead going into race two, with the possibility of wrapping up the title with a race to go.
With a damp circuit greeting drivers, the majority of the field elected to start on wet tyres, with Luke slipping a spot off the line to lie sixth whilst Granfors rocketed off the line to go from fourth to first.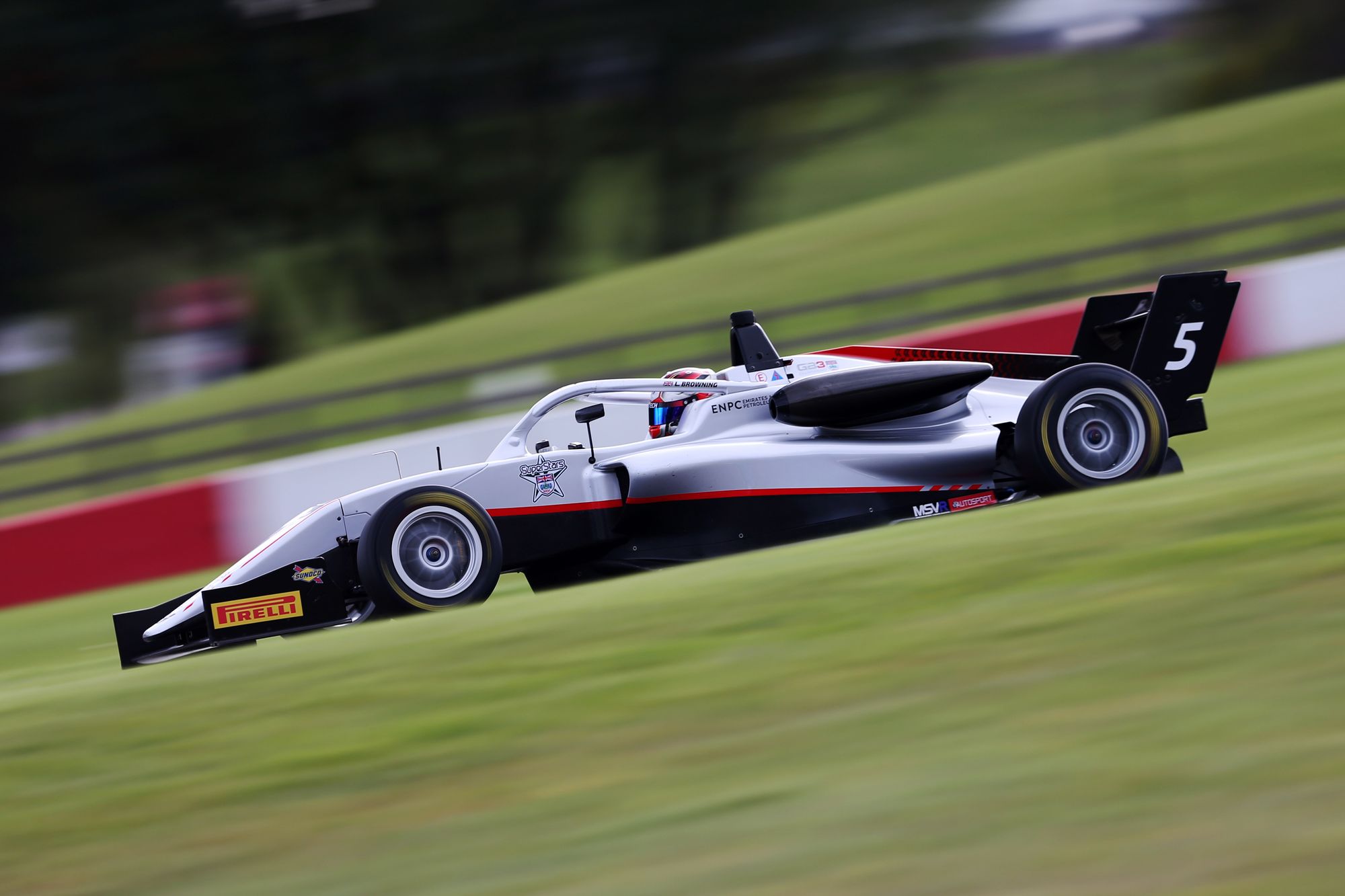 Nipping ahead of Javier Sagrera at the Melbourne Hairpin on lap two, Luke than grabbed third when Bennett and Callum Voisin clashed to hold third spot. Although Voisin then got back ahead, the pair chased down Granfors – who had lost the lead on lap three – and moved through on the fifth lap, giving Luke the chance to further extend his lead at the front.
As Luke fought his way ahead of Voisin into second place, Granfors started to struggle with his wet tyres on the drying circuit and dropped down the order to finish back in 13th spot.
With Luke crossing the line in second, he grabbed an unassailable advantage in the standings, meaning the pressure was off going into race three.
From 16th on the grid for the reverse grid finale, Luke produced a fine drive to come through to seventh spot to leave him champion by 46.5 points. As his prize for winning the title, Luke will now take part in a two-day test in an FIA Formula 3 car before the end of the year.
"I'm absolutely elated to wrap up the title," he said. "I have to say a massive thank you to everyone who has supported me, and to everyone at Hitech as we have worked so hard for this.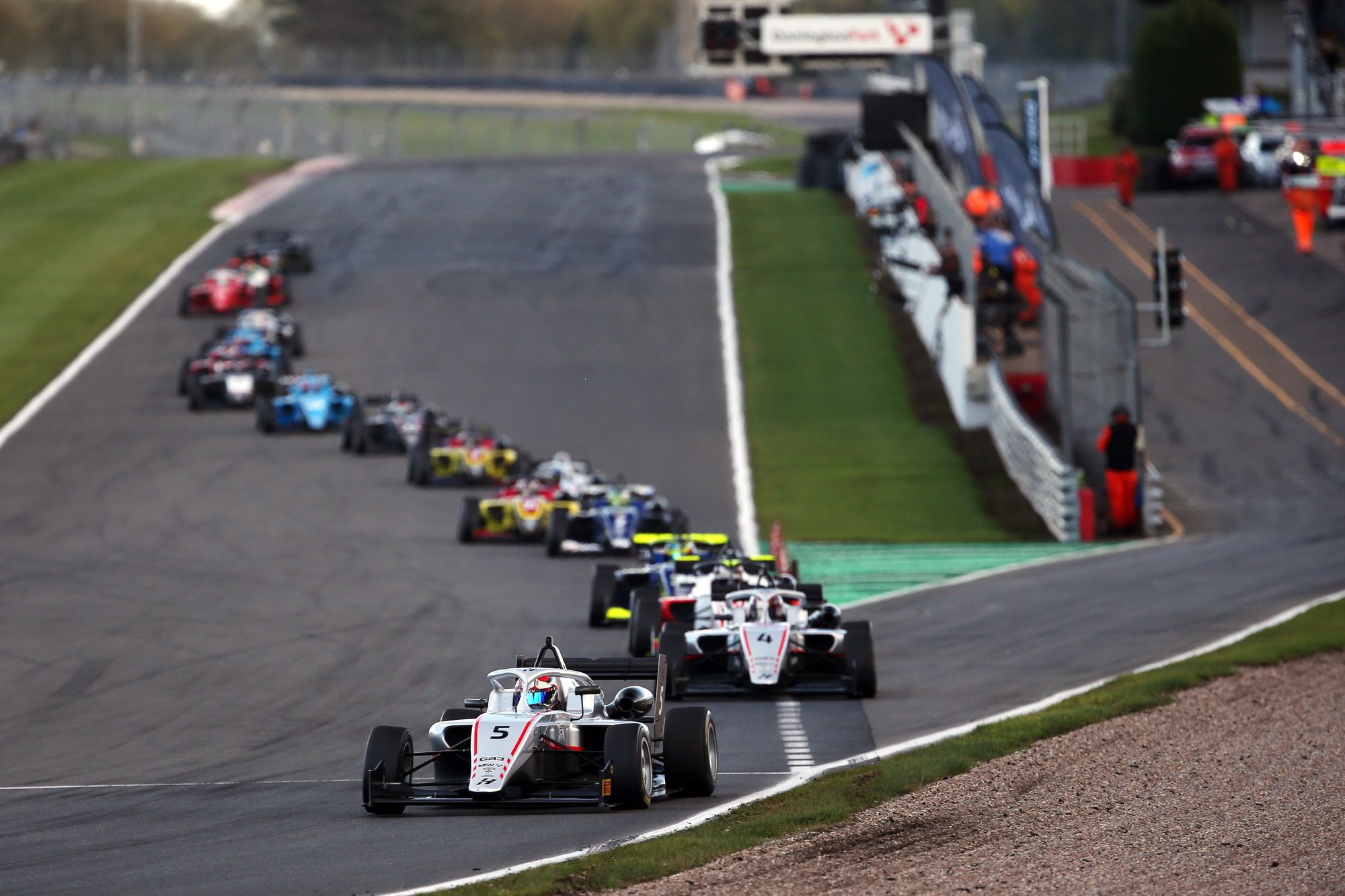 "Coming into the weekend, we talked about our approach and I knew that if I tried to be conservative and didn't drive in my normal way, then that was when things could go against me. So going into race one, the plan was to just send it like it was any other race and see where we ended up.
"There was one point in that first race where I almost got caught up in a collision but we stayed out of trouble and P2 ahead of Joel was a good result. When he was ahead in race two, I had to go for it and it was a fantastic race from my perspective. Conditions were so tricky with the track drying and the tyres dropping away, and to get up ahead of Joel and wrap up the title was great as he's been an incredible opponent this season.
"I wanted to get the title sewn up before race three as anything could have happened in that one. To take all that doubt out of my mind going into the last reverse grid meant I could overtake as many cars as I could and take risks. It feels incredibly special to win the championship, and I'm looking forward to where I go next.
"We could have had so much more this year too, pole positions being taken away etcetera. If you look at what happened at Silverstone, we may have already won it heading to the last round. So we've had a few unfortunate moments along the way but all these ups and downs throughout the season just makes this sweeter.
"I can't wait for the F3 test, to race in that series would be an absolute dream. I'm in the best place for it now and let's see what happens.
"It's rare you get days like this that go so perfectly, so I'll go and enjoy this now with my mates and have a bit of fun! The drinks are on me"