It has always been quite exciting in the world of formula one when two popular drivers manage to be on the same team. To the squad that negotiates with them, it is an idea that will push the team up the order and perhaps win both the drivers and constructor's world titles.
However, most of time that this takes place, it is a disaster. Whether it is a combination of Ayrton Senna/Alain Prost, Lewis Hamilton/Nico Rosberg or even Hamilton and Fernando Alonso. All of these were problems that ended up with one driver retiring or one or the other moving on to another team.
The most interesting of the bunch is Hamilton and Rosberg. These two were friends at one time, until they became teammates at Mercedes. The accident between the two at Barcelona a few years ago proved that the two could not work anymore together.
Now, another duo will be back next season at the Alpine F1 Team, and this consists of Esteban Ocon and Pierre Gasly. However, this compared to Hamilton and Rosberg, is quite different. Besides the two being French, they are also from the same region of Normandy. If you wish to be more specific, Gasly comes from the upper area of Rouen with Ocon, coming from the Basse region of Evreux. This might not seem close, but the two grew up with their homes close to one another when they were racing, and both were very much close friends. It became obvious when the two both began to compete with one another that things were beginning to change. The karting days started all this, and within time, the competition mode started to split the two apart from one another.
As the two began to grow up, whether it was one or the other that initiated it, the two never spoke with one another anymore. Ocon was supported by his family who took every Euro out and even their home was in jeopardy just to pay for his racing. Eventually young Esteban joined the Renault programme, and when the company began to have difficulties, Ocon joined the Mercedes unit, which he remains to this day, despite the team selling him to Renault. Only at the beginning of 2021, the company split themselves into three divisions, with Alpine the new name, as the new sportscar for the French manufacturer.
Gasly, went into a different mode. Joining the Red Bull junior programme, Gasly was alongside such racers as Daniel Ricciardo, Max Verstappen, and others. But in 2019, after showing good results with Toro Rosso (now Alpha Tauri) he was promoted to the senior Red Bull team, alongside Verstappen. But while the Dutchman was making strides, Gasly was making mistakes, and eventually that same season, Gasly was demoted back to the junior squad and remains there until next season.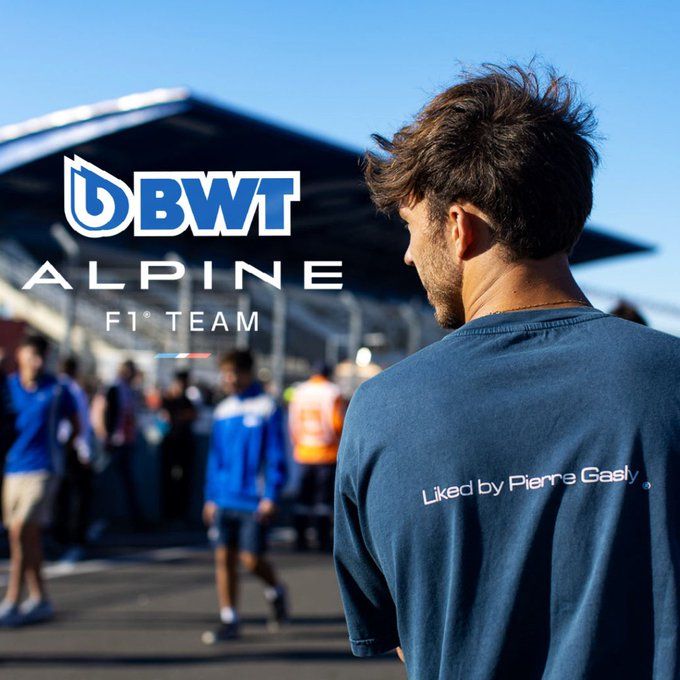 However, if it wasn't for Alonso moving to Aston Martin, Gasly might have had to stay with Alpha Tauri probably for the rest of his career or maybe until his late 20's. But luck for him came around this time. But for race fans, many can judge a team that will have two drivers who personally can't stand each other. Or can they??
Ocon finally realized that despite their personal differences, he can work with Gasly as a team. He must, because there are no more spots left open in formula one for either one to get into a top team. Both have won one grand prix each, and with the past Renault drivers of Prost and Rene Arnoux back in 1982 showing that it cannot function, maybe these two can reunite and fix the problems that they have had and change history even when it does not seem like it can.
By Mark Gero