Australian Born Mark Preston , highly educated in Mechanical Engineering, cut his teeth with Borland Racing Development who built, designed and engineered Formula Racing vehicles in Australia.
As he explains, he was told he could apply for a UK visa, aged 27, to pursue his F1 career and within a month, he had travelled across the globe and based himself in Oxfordshire.. the major hub for F1 teams. A place he now calls home... !
Securing a position with the Arrows F1 team, he served 6 years with the team, until the company had issues and collapsed.  He then joined Maclaren as Principal Engineer.
Later, joining with Aguri Suzuki, ex Arrows and F1 driver , they started their own company and brought in Honda, to complete a number of seasons until Suzuki's withdrawal from F1 in 2008.
As Mark explained, he put on his thinking cap, and foresaw the future of Electric Motorsports and again, teamed up with Aguri Suzuki to create the Super Aguri Formula E team in 2014.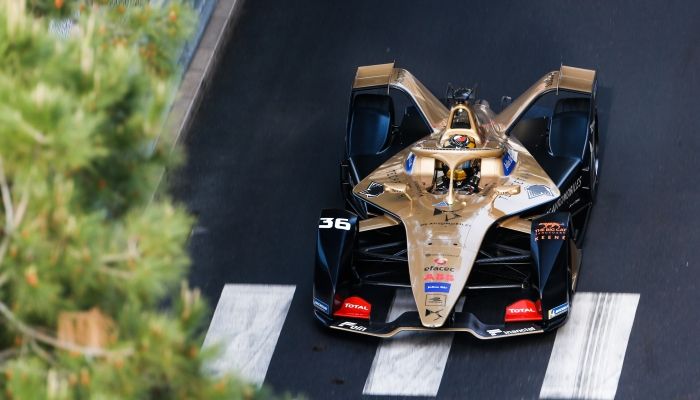 Mark became Team Principal of DS Techeetah in 2014, the only private team in the Formula E championship and, in 2017/18 and 2018/2019, steered the team to 2 world championship titles.
He took the time to speak with us from Rome, as the team embark on a new FE season and expects the team to claim many more podiums. As do we.. !!
Mark is also heavily into the world of Autonomous vehicles and is the founder of StreetDrone, a company offering affordable urban solutions to those who want to be a part of the "future of mobility" movement and, more importantly, a cleaner planet for us ALL..!

Thank you Mark and apologies for not being able to remove clip with the unexpected phone call during the interview..   ;)  Was an absolute pleasure and best success for 2020 and beyond..
SPONSORED BY JORDAN BESPOKE-Luxury leather gifts for motorsport