CARS
One of the worlds most talented drivers,  Sebastien Loeb, continues his flying skills across the desert in the Prodrive Vehicle, and was fastest off all drivers between a few of the stages. Richard Thompson, Prodrives Chief Engineer, told reporters "What was really encouraging, was to see Seb absolutely flying at certain points of the stage, showing that the underlying pace and reliability is there".  Both Loeb and his team mate Roma, unfortunately also suffered navigation issues but both vehicles were performing well on only their second competitive days racing.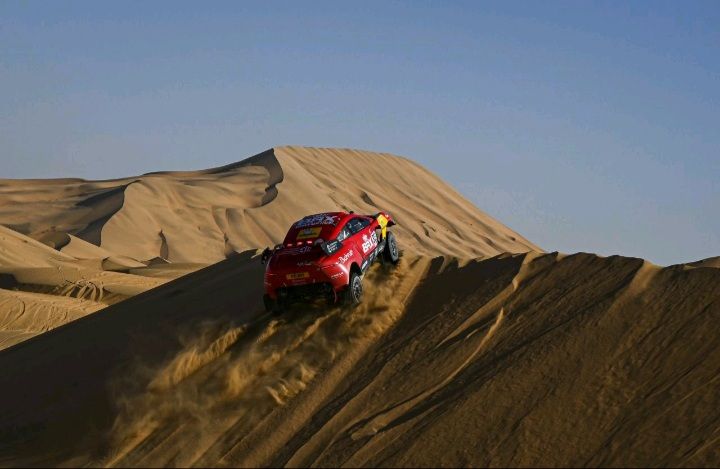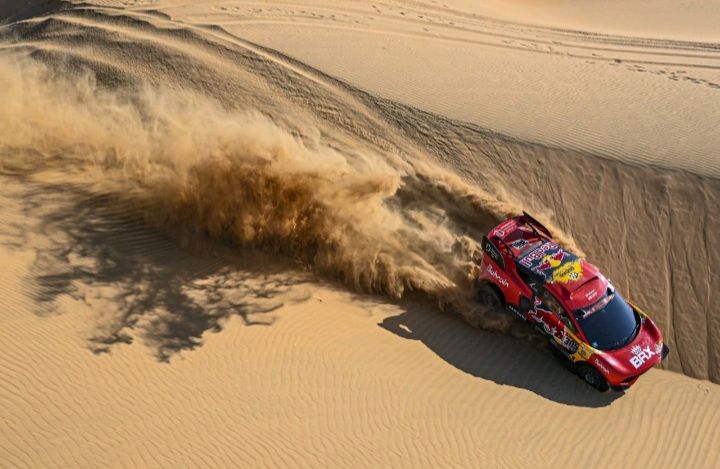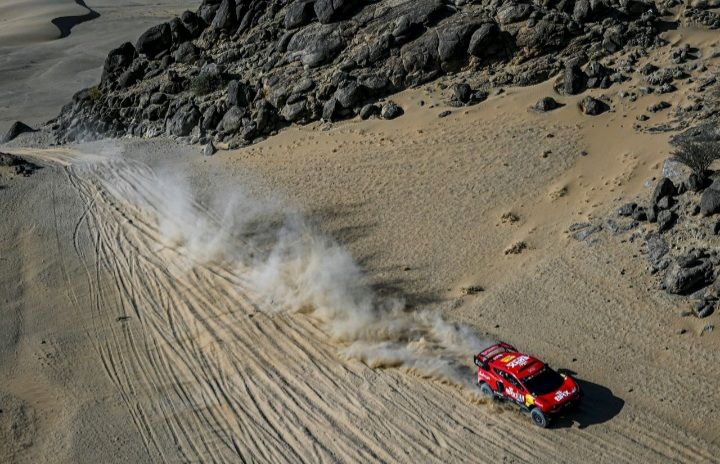 Rally Champion and legend Carlos Sainz had his own fill of issues including satnav problems and an engine malfunction but still finished the days stage in P3.
Stage ranking - Car :
1 - NASSER AL-ATTIYAH / MATTHIEU BAUMEL (TOYOTA GAZOO RACING)
2 - STÉPHANE PETERHANSEL / EDOUARD BOULANGER (X-RAID MINI JCW TEAM)
3 - CARLOS SAINZ / LUCAS CRUZ (X-RAID MINI JCW TEAM)
TRUCKS
The Russian Driver Dmitry Sotnikov and his team in the Kamaz-Master Truck have managed to take P1 on both days so far. Seems an overall P2 that he secured in previous years will not do in 2021 and he looks set for a win this time around.  Still, many days and miles to go, and as we all know, Motorsports can be pretty unpredictable.
Stage ranking - Truck :
1 - DMITRY SOTNIKOV / RUSLAN AKHMADEEV / ILGIZ AKHMETZIANOV (KAMAZ - MASTER )
2 - AIRAT MARDEEV / DMITRIY SVISTUNOV / AKHMET GALIAUTDINOV (KAMAZ - MASTER )
3 - SIARHEI VIAZOVICH / PAVEL HARANIN / ANTON ZAPAROSHCHANKA (MAZ-SPORTAUTO)
BIKES/QUADS
Australia's Toby Price, who was leading at the end of yesterday's stages, suffered and few issues and ended up dropping back in the leaders pack.
America's Andy Short with the Yamaha Factory team, sadly, had to call it a day due to unresolvable tech issues.
Both of the Monster Energy Honda Team riders Berreda and Brabec however, overcame yesterdays satnav issues and took a P1 and P2 respectively.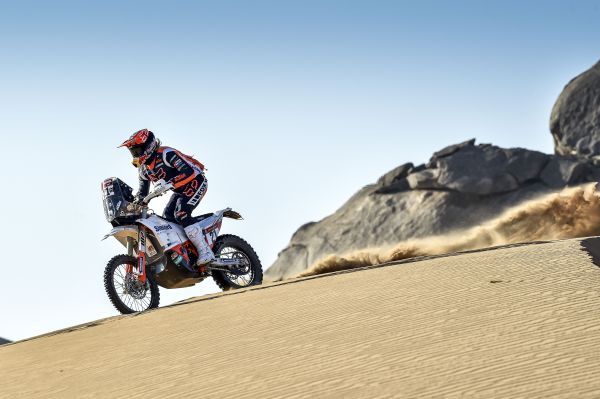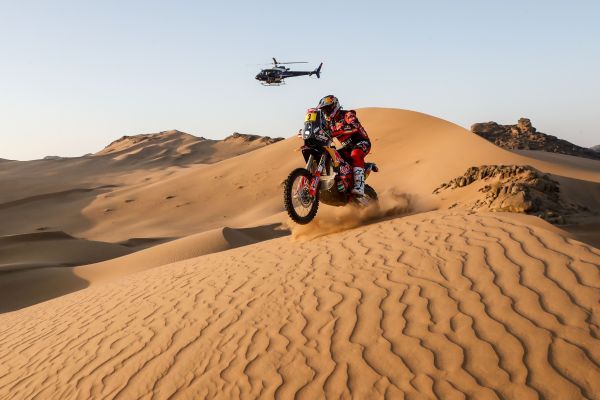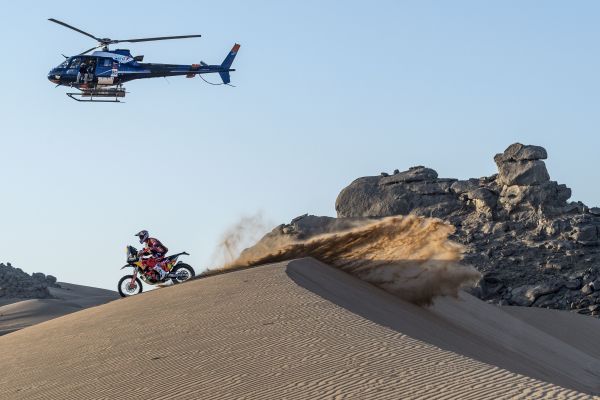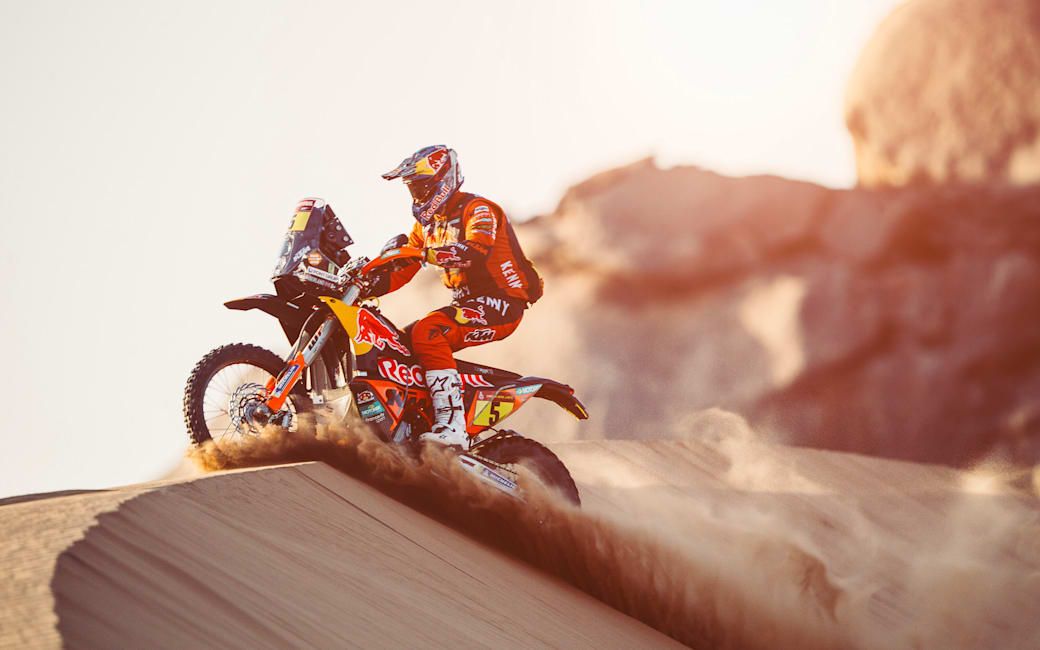 Stage ranking - Bike :
1 - JOAN BARREDA BORT (MONSTER ENERGY HONDA TEAM 2021)
2 - RICKY BRABEC (MONSTER ENERGY HONDA TEAM 2021)
3 - PABLO QUINTANILLA (ROCKSTAR ENERGY HUSQVARNA FACTORY RACING)
Stage ranking - Quad :
1 - PABLO COPETTI (MX DEVESA BY BERTA)
2 - GIOVANNI ENRICO (ENRICO RACING TEAM)
3 - ALEXANDRE GIROUD (TEAM GIROUD)