NEW YORK, N.Y.—U.S.A.- It might seem a little strange that the formula one defending champions would launch their new defender for this upcoming 2023 racing season in this part of the world, but Friday morning at the Manhattan Car Club, the Milton Keynes squad did just that, introducing their RB 19 to the world's press.
It also made even more sense that for the 2026 season, Red Bull Racing will partner with the American Ford Motor Company, to have their engines supplied by the Detroit, Michigan outfit.
In addition to having two-time world champion Max Verstappen and his Mexican teammate Sergio Perez returning for another season along with F1 veteran Daniel Ricciardo as the test and development driver, the team does face a huge obstacle by having been penalized by the F.I.A. governing body by having limiting wind tunnel testing due to overspending on their budget back in 2021.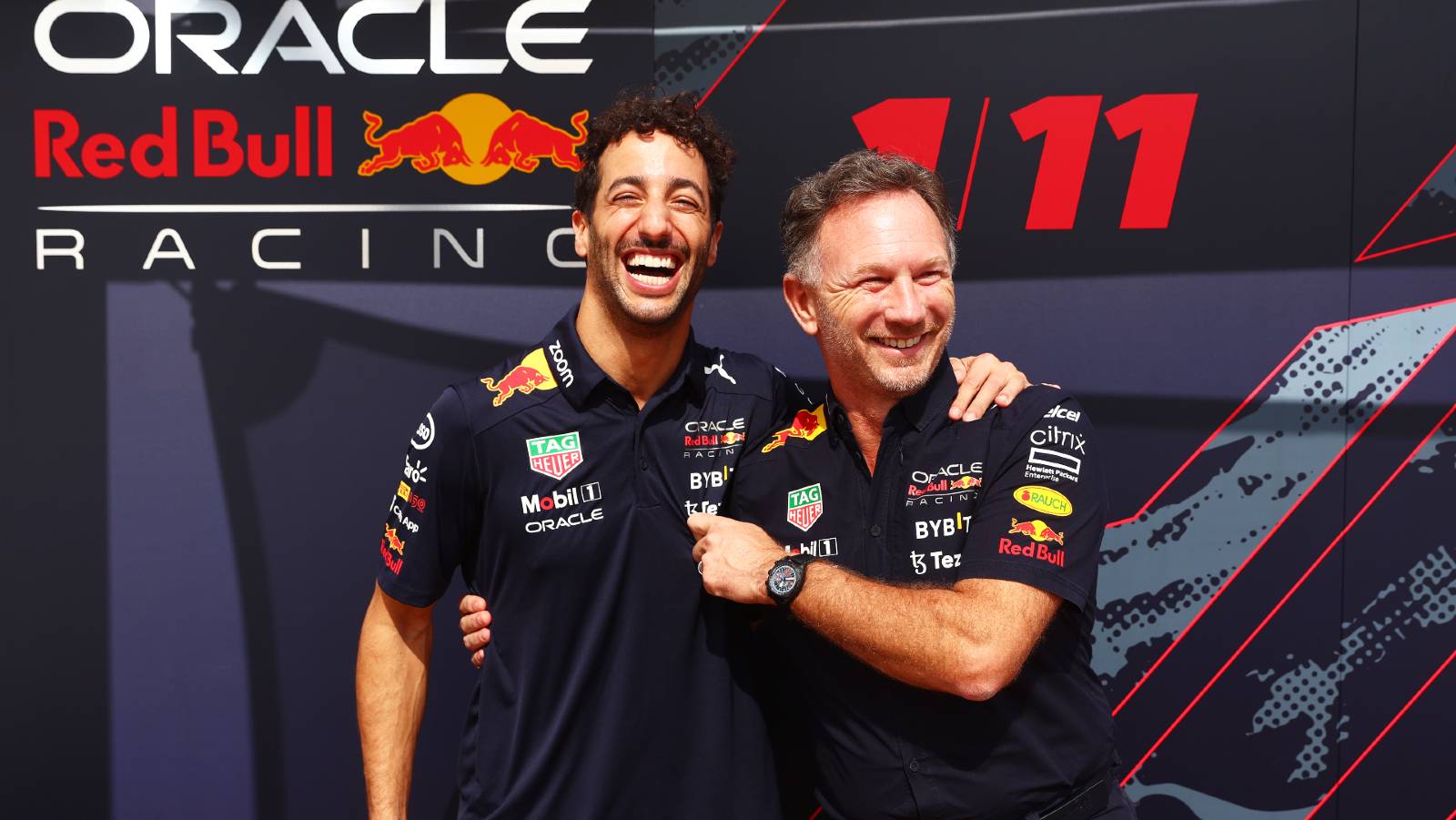 The fanfare of this launch might be evident that the car shown would be the exact model that will be viewed this racing season. But like the other nine teams, the real liveries will be shown in another few weeks when all the teams will be at the first and only pre-season test in Bahrain beginning on March 27th.
To make things even more American, the team will run fan designed liveries for each of the three races in the United States at Miami Florida, Austin Texas and the new race in Las Vegas Nevada.
Jim Farley, the CEO of the Ford Motor Company, was also on hand for the presentation, felt that this was the best time for his company to like a lot of American firms, to get into a sport that is hugely growing in his country.
"We looked at a lot of options, and as good business people, we wanted to go in the direction that was authentic to us." He stated. "So, we decided to have a strategic partnership and a technical partnership with Red Bull Powertrains."
Team Manager Christian Horner is looking forward to working with this famous company and expressed it with much enthusiasm.
"This is tremendously exciting, and it is a big moment for us for the team, and for Red Bull Powertrains for this journey starting in 2026 to welcome the Ford brand back into formula one to become a Red Bull Ford engine and power unit is going to be incredibly exciting and to have the ability to have your experience, your knowledge and your depth of resources." Said Horner, referring to Farley.
This is the second go for Ford, as the company experienced working with the Jaguar team back in the early 2000's to a tremendous failure, which ironically was sold to the current Red Bull Racing team. So perhaps this is another opportunity for Ford to get things right this time around.