Daniel Ricciardo was hugely disappointed after his "really sad race" in Barcelona, as Zak Brown admits he hasn't met McLaren's expectations so far.
Ricciardo took the chequered flag in P12 after a frustrating race in the McLaren spent battling against a distinct lack of grip throughout compared to those around him. Multiple tyre compound changes did little to improve the outlook of his Spanish Grand Prix.
His weekend's poor form was topped off by the fact that his less-experienced teammate Lando Norris finished an admirable P8 whilst suffering from severe tonsillitis. Norris could not even speak over the radio in the latter stages of the race, only responding vocally to the most critical questions from his race engineer or by clicking a button on his steering wheel.
In fact, Norris and Ricciardo oppositely replicated each other's Spanish GP with the former making up three positions and the latter losing three positions on Sunday. Norris leads him in the drivers' championship on 39 points to 11, with a P6 finish in Australia and a P6 in the Imola Sprint being Ricciardo's only points finishes.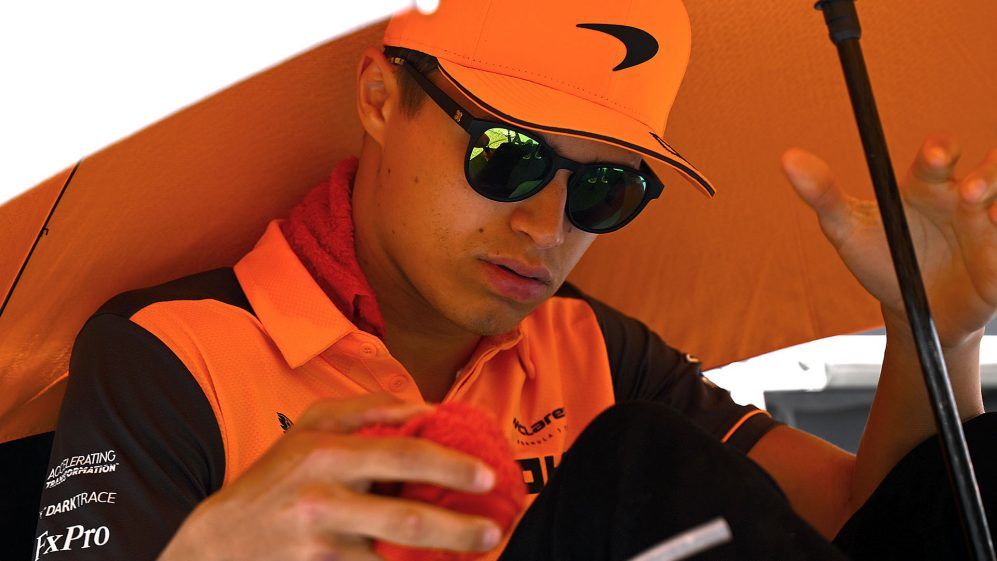 This once again places huge question marks on eight-time Grand Prix winner Ricciardo's current reputation at McLaren in what is his second season at the Woking-based outfit. After leaving the often-frontrunning Red Bull team - where he achieved each of his race victories - to join Renault for 2019, he switched to McLaren when the two teams' respective performance outlooks changed and Renault's long-term plan to win appeared less convincing.
He held out hopes last year of this new generation of F1 car in 2022 being his saving grace against his teammate, in which the 2021 car naturally suited better owing to the characteristics ingrained into the design since Norris was promoted to test and reserve driver in 2018.
Ricciardo's infamous penchant for pulling off seriously impressive late-braking overtakes in his Red Bull days are seemingly well and truly behind him. Instead he has somewhat languished behind Norris in almost every aspect this season, with his early season struggles last year also doing little to enlighten his case.
A plainly dejected Ricciardo seemed equally confused as to those watching as to how he was so far off his teammate in Spain, when simply asked where the pace had gone.
"That is the question that I'll be searching for as well in the debrief and for the next few hours," Ricciardo revealed. "Yeah, [the pace] wasn't there from the start and it wasn't like 'ah I had understeer', I mean I did, but it was just overall lack of grip.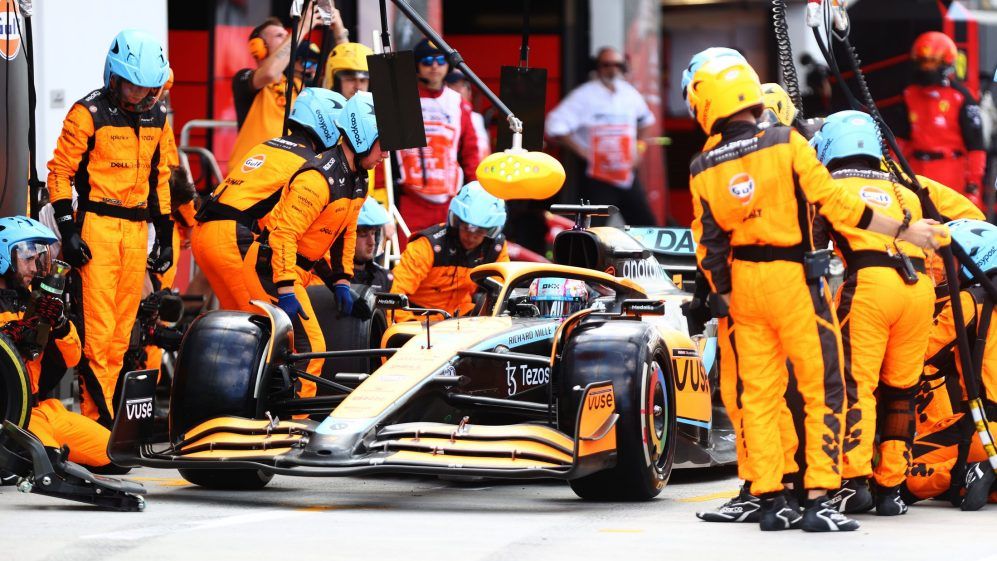 "I thought at the start of the race it was very very slow, I thought maybe, I don't know, temperatures just got too high or something with the tyres. At the start you're obviously fighting cars and maybe things like that can happen, but yeah we did a three-stop race so I had four sets of tyres today and was very slow on all of them. So I'm not sure, [it was a] really sad race."
The 32-year-old says he was frustrated with the result at the end of a weekend where McLaren brought a substantial upgrade package which, although not as dramatic on the face of it as some teams', included a revised front wing, front brake ducts, floor, sidepods, rear wing and diffuser.
"Yeah I mean everyone obviously came into the weekend curious for how they're going to perform," he stated. "And yeah, I mean, it was one of those races that it was so slow that you kind of, it nearly sounds bad to say, but you hope that something was wrong [with the car].
"You hope to find something where you're like 'oh that's why' because it's probably more concerning if we don't because, as I said, it wasn't like a tenth or two tenths off, it felt like over a second at times. I don't know that for a fact but I certainly saw the cars pass me and pull away very quickly so yeah… I'm not laughing but you know, tough one."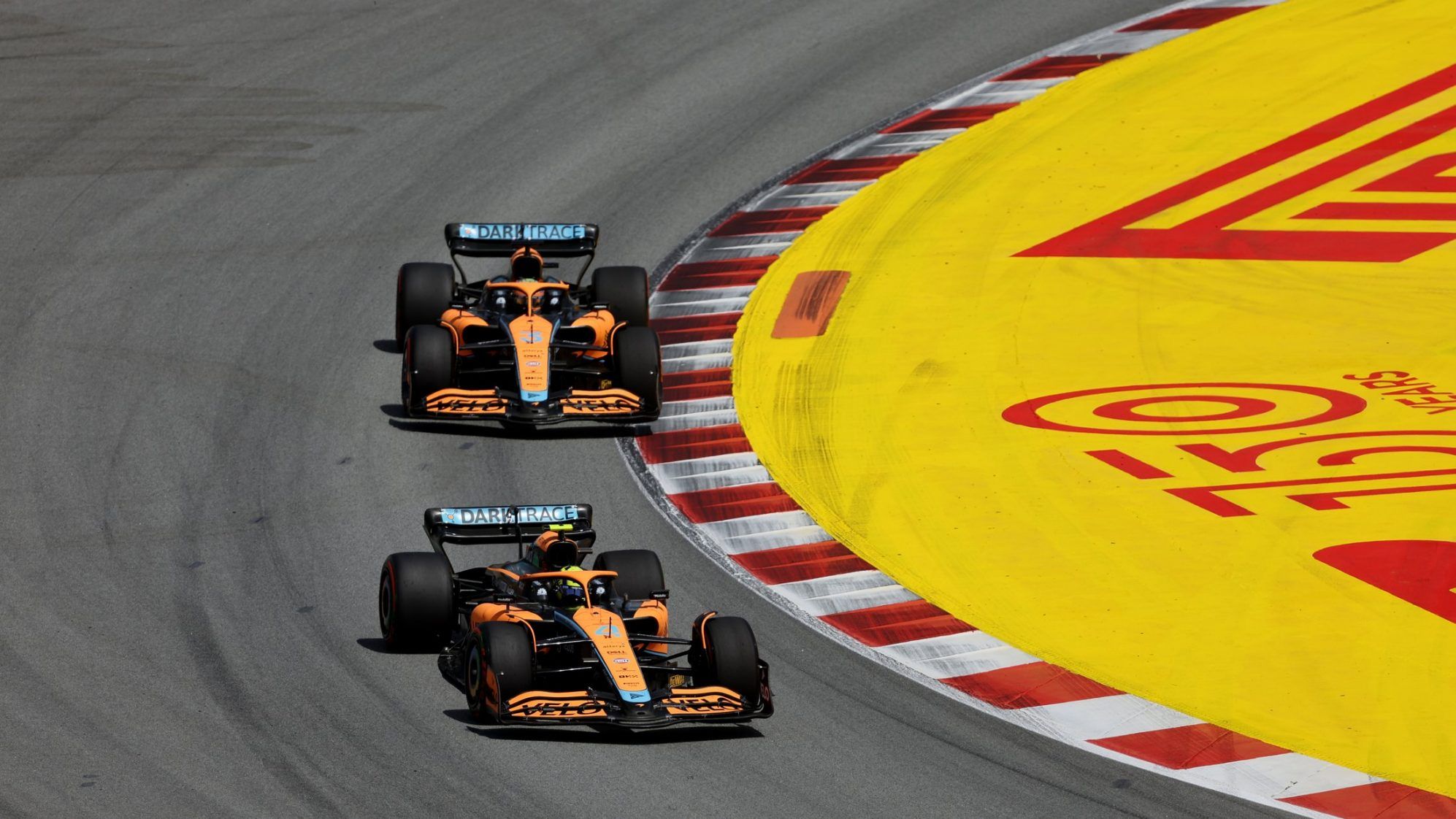 McLaren CEO Zak Brown divulged Ricciardo's difficulties in an interview on Sky Sports F1's Any Driven Monday, for the first time acknowledging the team's dissatisfaction with Ricciardo's performances and admitting Norris's "edge".
"Lando definitely has an edge," Brown admits. "Obviously we would like to see Daniel much closer to Lando and have a good intra-team battle. Daniel's just not comfortable yet with the car. We are trying everything we can, again it was a disappointing weekend."
Brown says that all he can do from the team's perspective is to hope for improvements, whilst acknowledging the ability that Ricciardo has shown periodically, such as when he led Norris home to take a 1-2 at the Italian Grand Prix for McLaren last season.
"Short of Monza and a few races, it's generally not met his or our expectations. I think all you can do is keep working hard as a team, keep communications going, keep pushing and hope whatever's not kind of clicking at the moment clicks here shortly.
"I think it also points to how good Lando is when you look at the gap between Charles and Carlos, the gap between Max and Sergio. There are gaps between team-mates and I think Lando is one of the best drivers in the world at the moment, and I think it also is kind of a compliment to how good Lando is when you see the gap that exists."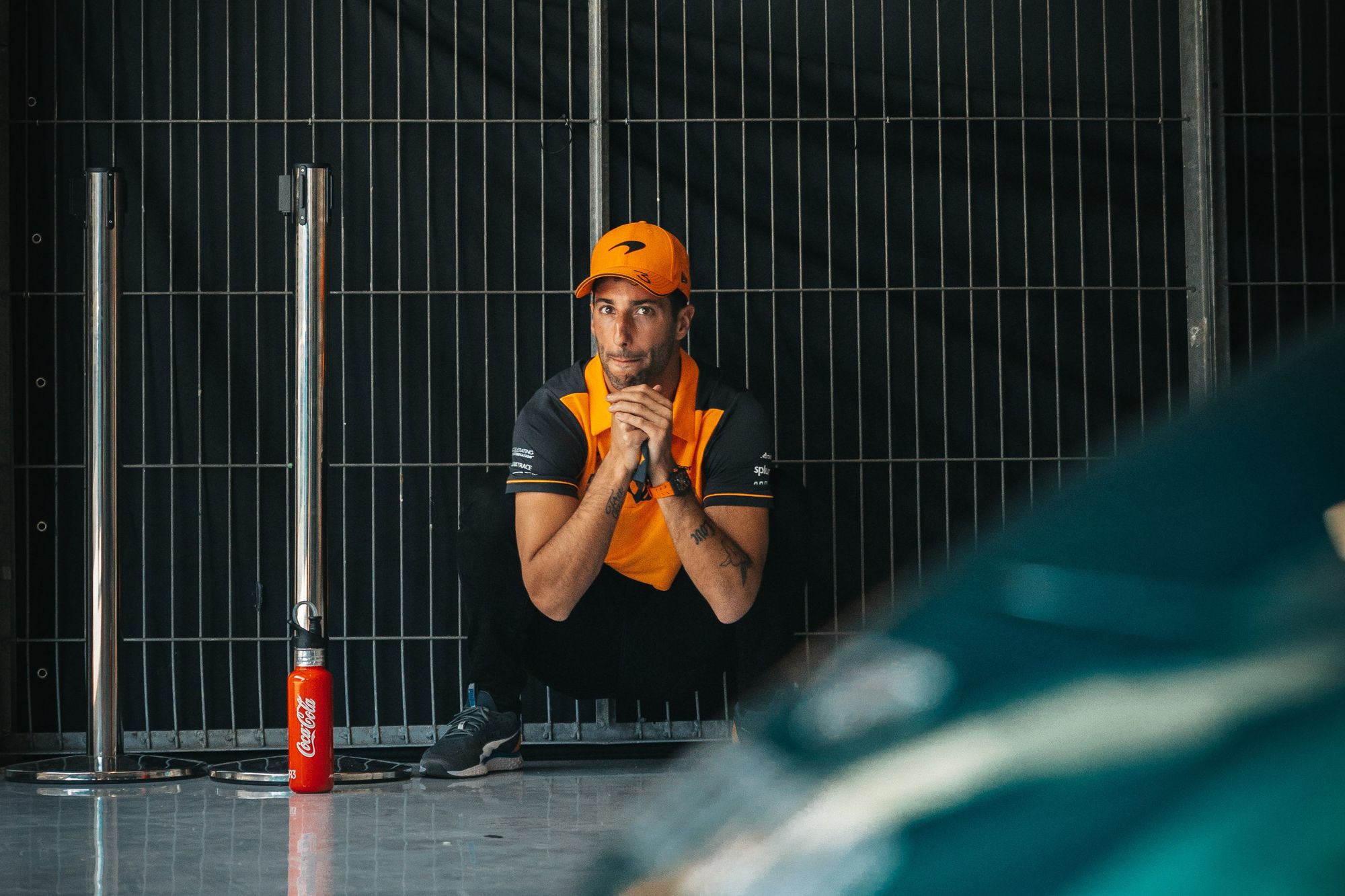 Norris's distinctly stronger attributes on display at this early stage of the season does little to provide a light at the end of the long tunnel in which Ricciardo finds himself deep inside. In reality it only weakens Verstappen's former teammate's reputation during a time where several drivers are potentially knocking on the door of an F1 drive.
It would have seemed ludicrous several years ago to be talking of Ricciardo's stock falling low enough to potentially reach the stage of replacing him, but that's the reality of racing in Formula 1.