Being appointed as the Alpine CEO by Renault at the beginning of 2021, Laurent Rossi had quite a reputation for changing to the new sports car brand of Renault. From losing Fernando Alonso to Aston Martin, to axing Marcin Budkowski , Alain Prost, and quite a few others that were available during the Renault team, Rossi finally after many criticisms, was finally replaced on Friday by Renault Group vice-president Phillippe Krief, effective immediately.
Rossi will be transferred to the "Special Projects" division of the car manufacturer, which means that the Frenchman has been extracted from the entire Group Renault project, that not only owns Alpine, but Nissan, Mitsubishi, Mobilize, and Dacia.
Last season, the team edged McLaren out for fourth place, proving that the team was going onto the right path. But losing Alonso and dropping down to sixth in the constructor's championship so far, was the last straw for the committee of the Renault Group that came to this final decision.
But another problem was the fact that Rossi heavily criticized his team after failing to finish well in the opening races. His claim was that the team was wasting resources and putting current team manager Otmar Snafnauer on notice also contributed to this dismissal.
"I would like to thank Laurent (Rossi) for his unwavering commitment over the last two years at the helm of Alpine," Renault CEO Luca de Meo said in a statement. "Laurent has set out a clear and ambitious strategy for the brand. He has put Alpine in the best possible position to achieve its long-term goals.
Alpine is now ready to enter a new phase of its development and to become a brand of the future."
As for Rossi's new replacement, Krief joined Alpine as engineering and performance vice president earlier this year, having previously had engineering and design roles at Ferrari, Alfa Romeo, and Maserati. In addition, Krief  as well worked for French tyre manufacturer Michelin. Besides thanking Rossi for his former role, CEO De Meo also praised the experience of Krief.
"Philippe combines a long industry experience, great technical knowledge with the leadership qualities that are key to the success of our project, including the launch of the brand's new vehicles starting next year," De Meo said. "I fully trust Philippe and his team to take Alpine to new heights."
Although Krief has stepped into his position as vice president of Alpine, his position is only temporary until a new replacement is found.
Just last week, Bruno Famin was selected to replace Rossi as the head of all formula 1 projects, which now means that Snafnauer now reports to him.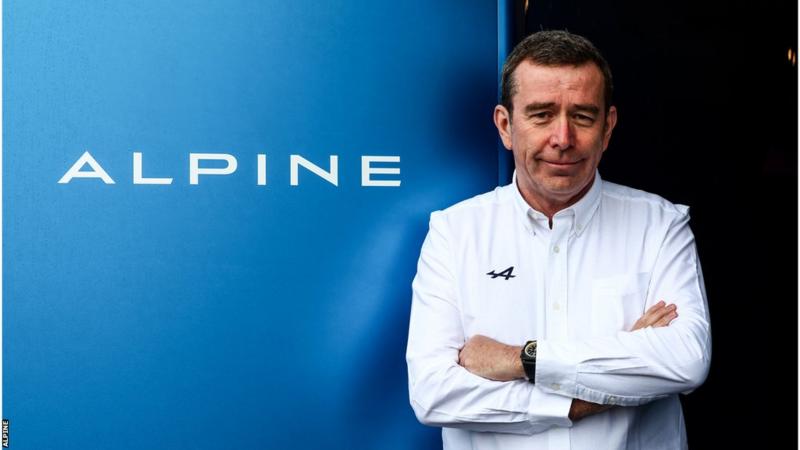 Alpine is currently sixth in the constructor's championship, 12 points behind McLaren. In addition, Esteban Ocon is the only driver this season who gave the team a podium so far—a third in Monaco. Ocon himself currently sits 10th in the driver's championship with 31 points, while his new teammate Pierre Gasly is 12thoverall with 16.
New upgrades will be implemented for this weekend's Hungarian Grand Prix, so hopefully it will be a new start for this as the new team restructure.
By Mark Gero