Team BMW man takes BTCC pole position as Shedden is disqualified
Colin Turkington has claimed pole position in the Kwik Fit British Touring Car Championship 'Top Ten Showdown' at Snetterton today (12 June), after Gordon Shedden (Car #52) was disqualified due to a technical infringement following post-session scrutineering checks.
Honda Civic Type R driver Shedden looked to have taken the spoils after claiming provisional pole position on-track, before his exclusion handed the honour to Team BMW's Turkington.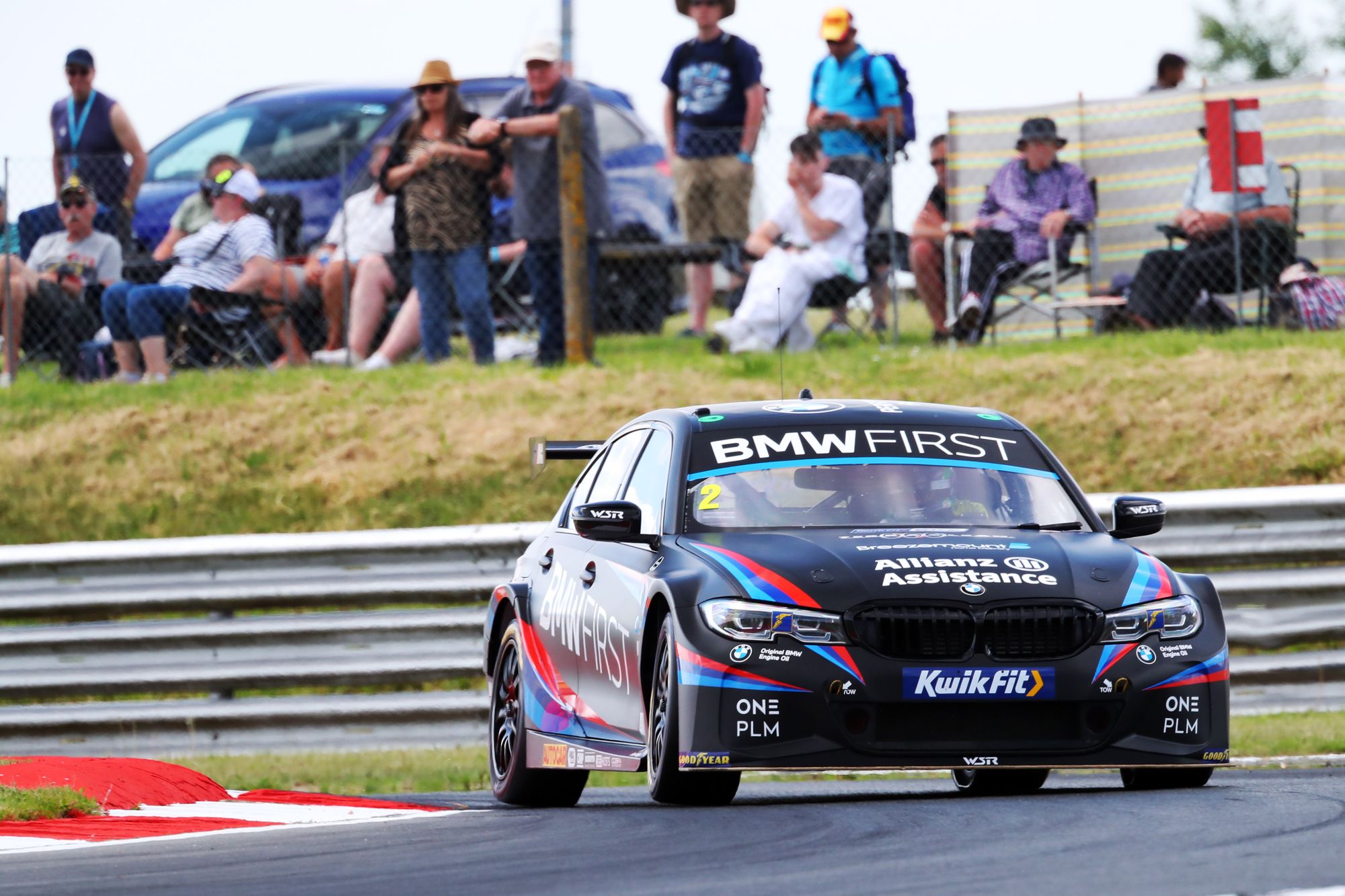 A 'slightly disappointed' Ginsters EXCELR8 with TradePriceCars.com's Tom Ingram, who had previously set the benchmark lap time during practice, settled for second in the final classification. It was, however, a best ever qualifying position for his EXCELR8 Motorsport squad, so the Hyundai driver can be confident of fighting for victory tomorrow afternoon.
Qualifying for Round 4 of the 2021 Kwik Fit British Touring Car Championship saw the return of the 'Top Ten Showdown' format, which was first trialled at Snetterton last season.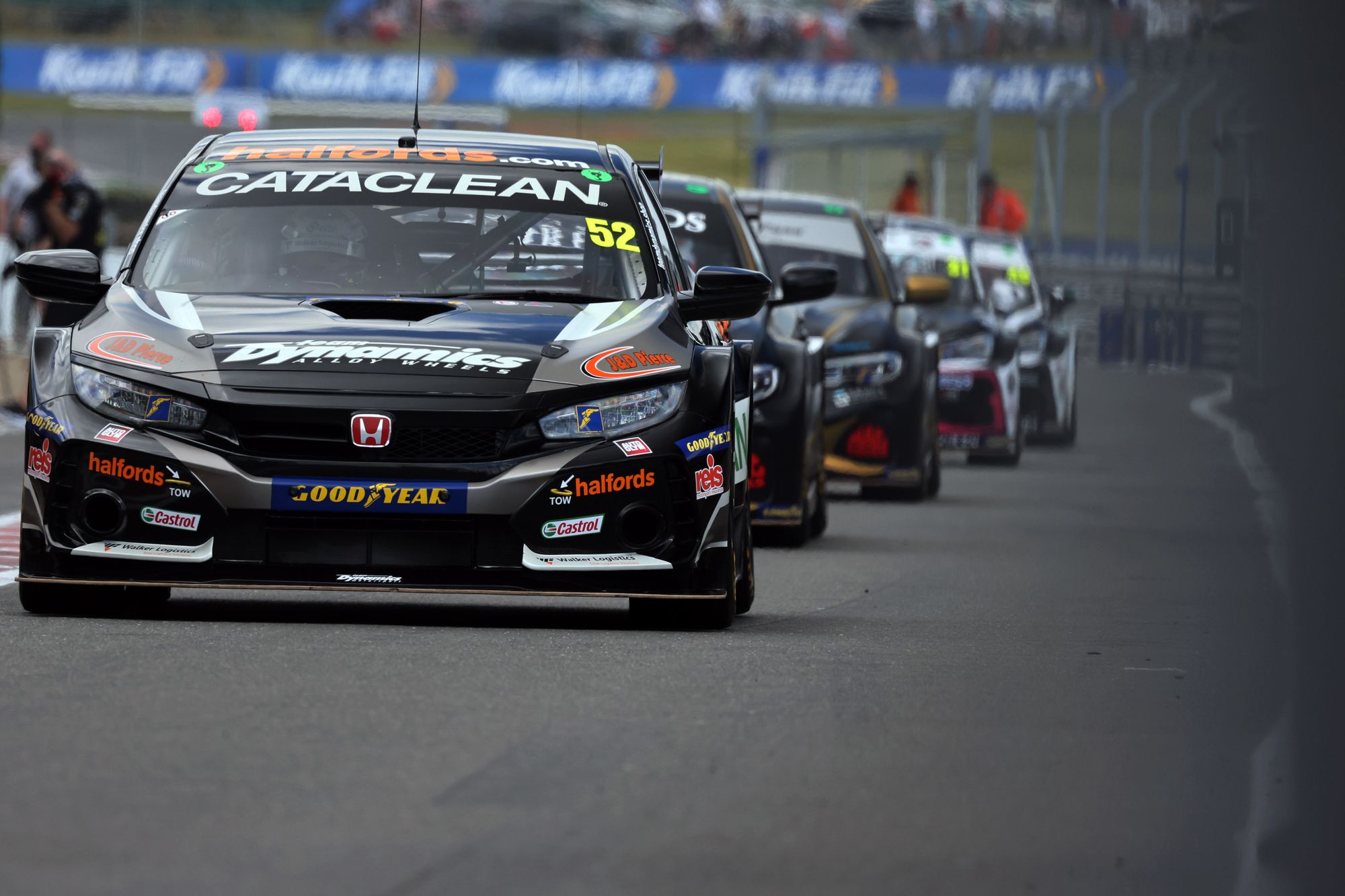 With a marginally reduced window to record their lap times, the top ten fastest competitors at the end of the 25-minute session, were rewarded with the opportunity to clinch their final position on the grid during a ten-minute pole position showdown.
Rory Butcher was one top driver who looked to be missing out after the Toyota Gazoo Racing UK driver had his best lap time removed for a track limits infringement, and was languishing down in 28th on the time sheets with just minutes remaining. The Toyota Corolla driver bounced back late on, however, to force himself into the showdown before claiming an encouraging third overall at the finish.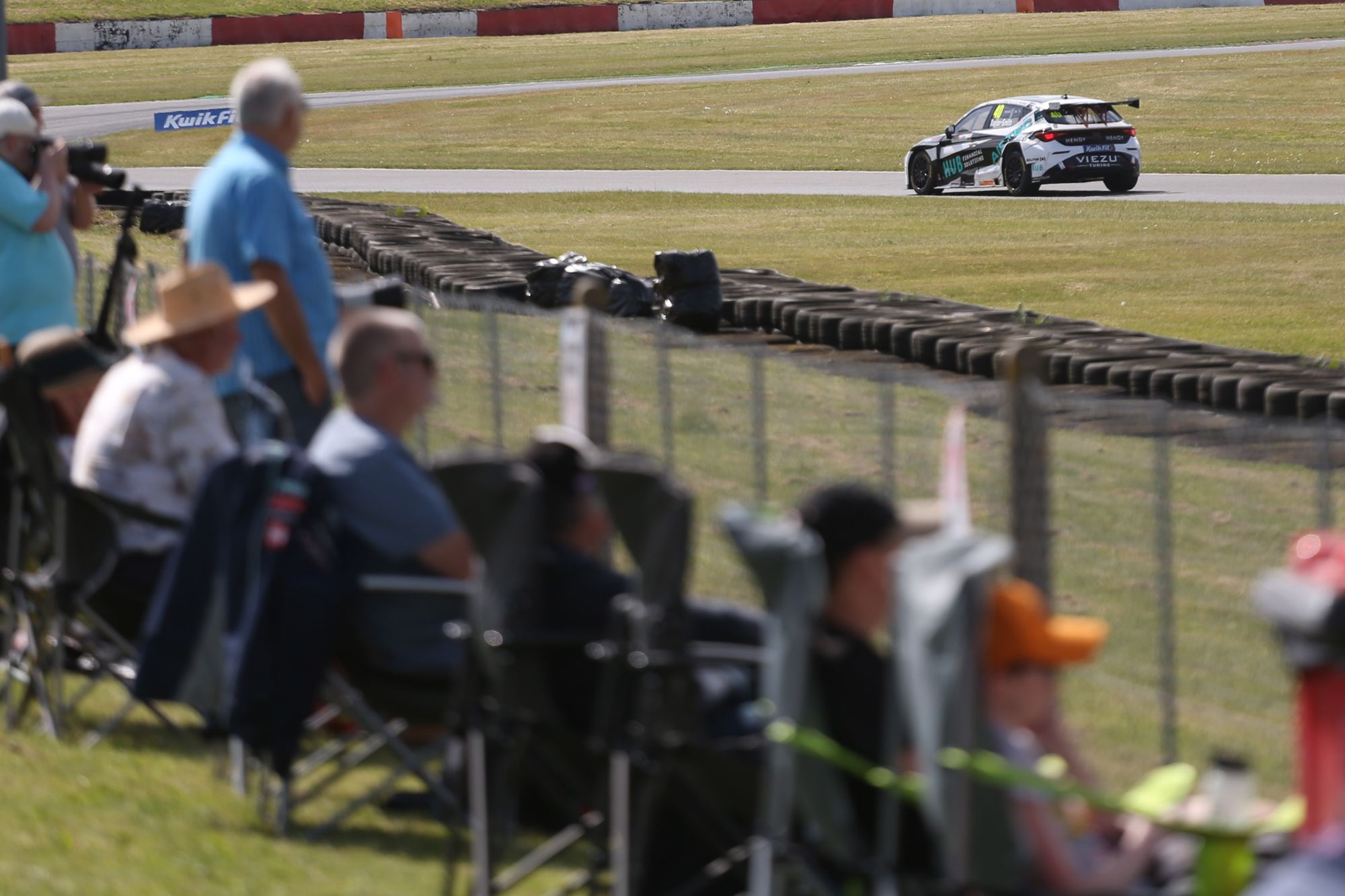 Ingram and Butcher lining up together will spark memories of their clash in last year's final encounter around the Snetterton 300 layout, and both young chargers will be hoping for a more positive outcome tomorrow.
Team BMW had all three of its drivers in the top ten with Stephen Jelley and Tom Oliphant ending up fourth and ninth respectively, whilst Car Gods with Ciceley Motorsport's Adam Morgan claimed fifth in his new BMW 3 Series.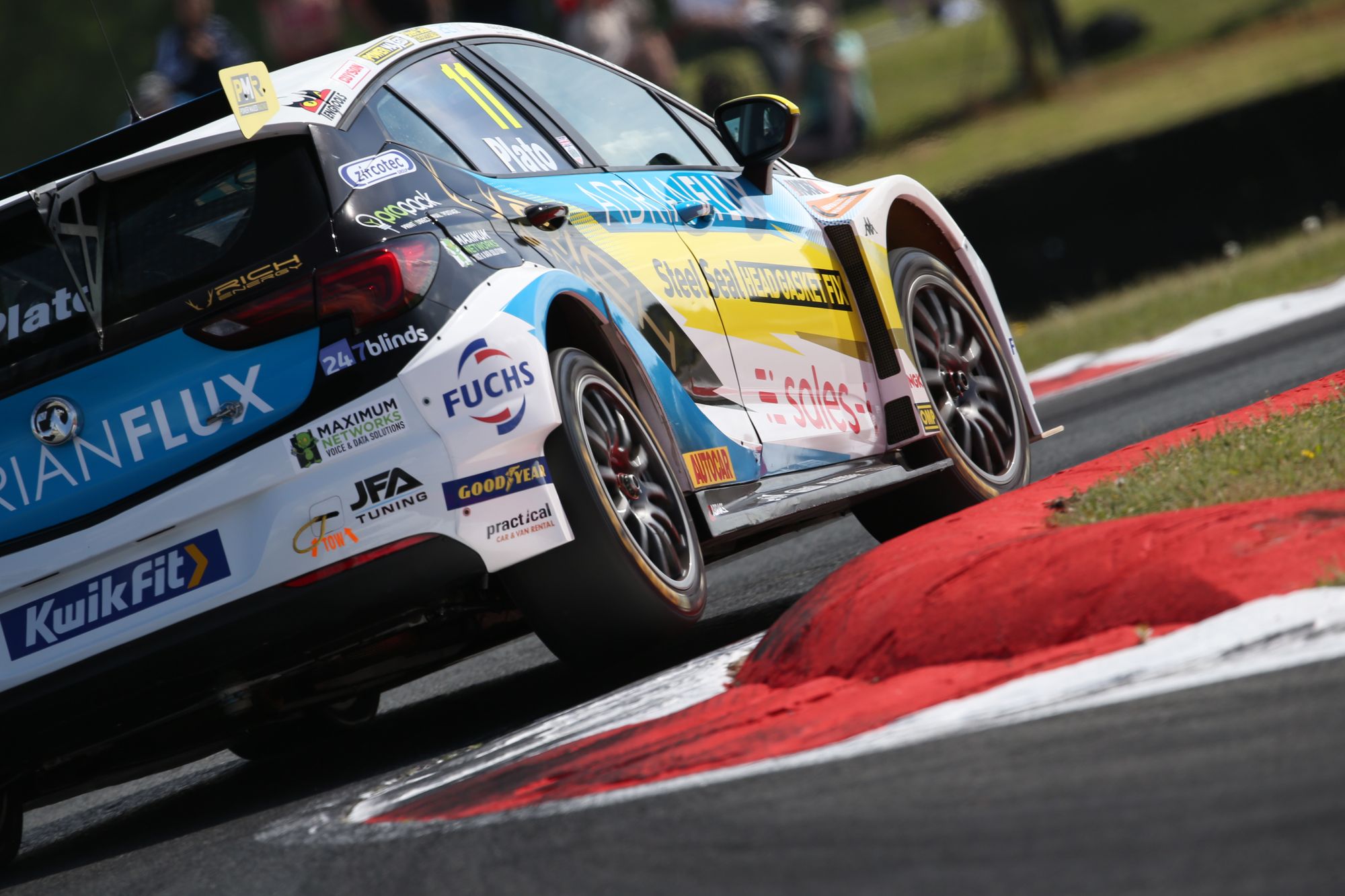 MB Motorsport accelerated by Blue Square will occupy sixth and seventh on the grid for tomorrow's opener with Ollie Jackson pipping his championship leading team-mate Jake Hill, the latter performing well in his ballast-laden Ford Focus.
Adrian Flux with Power Maxed Racing's Daniel Lloyd can be pleased to have made the showdown segment as the Yorkshireman claimed eighth in his Vauxhall Astra.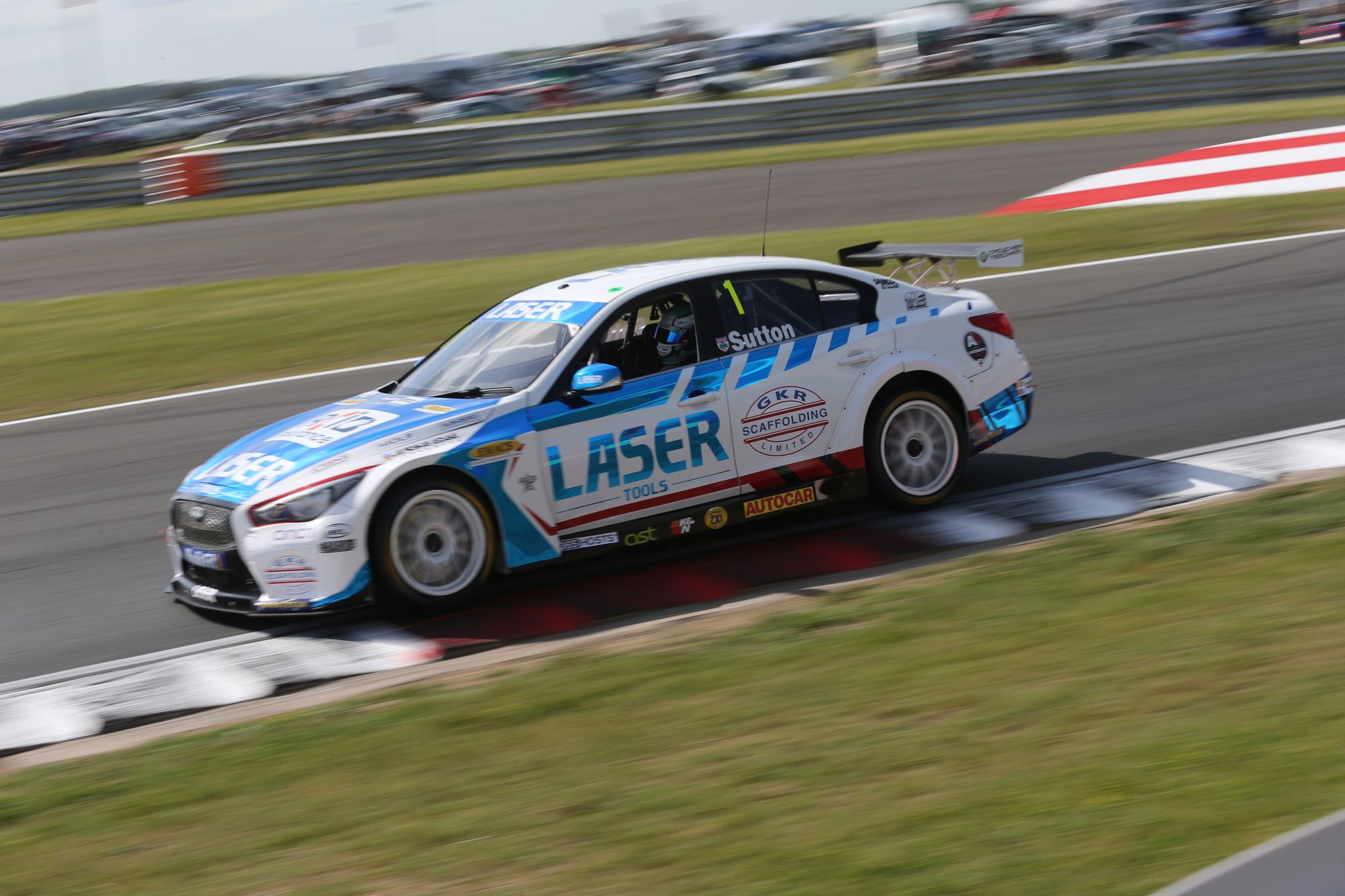 The initial 25-minute qualifying run wasn't without its fair share of drama as both Ash Sutton (Laser Tools Racing) and Jason Plato (Adrian Flux with Power Maxed Racing) failed to progress into the 'Top Ten Showdown', and will line-up 15th and 18th on the grid respectively.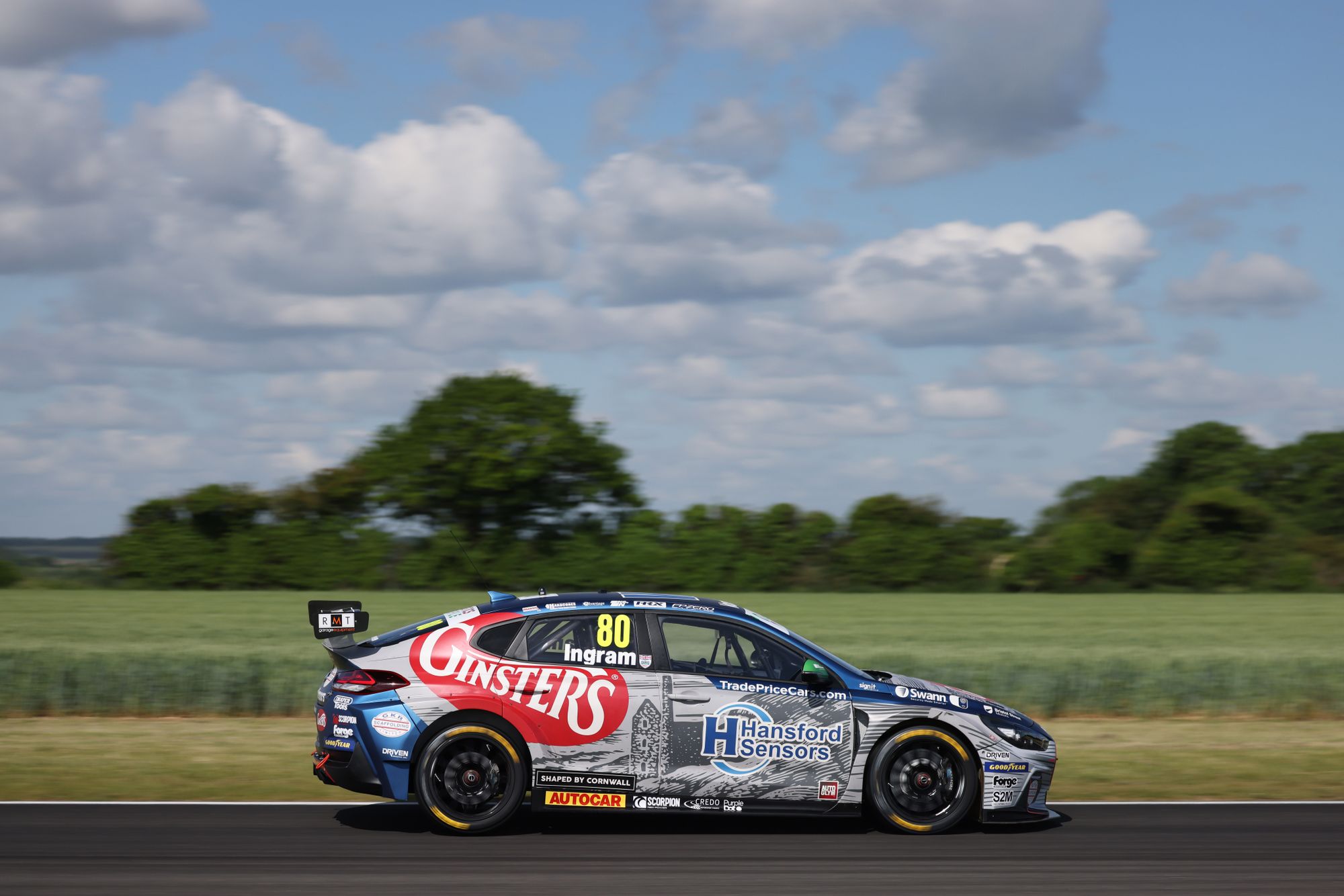 Notable qualifying positions outside of the top ten included Jess Hawkins in 17th – as she impressively pipped BTCC legend Plato in her Racing with Wera and Photon Group Ford Focus.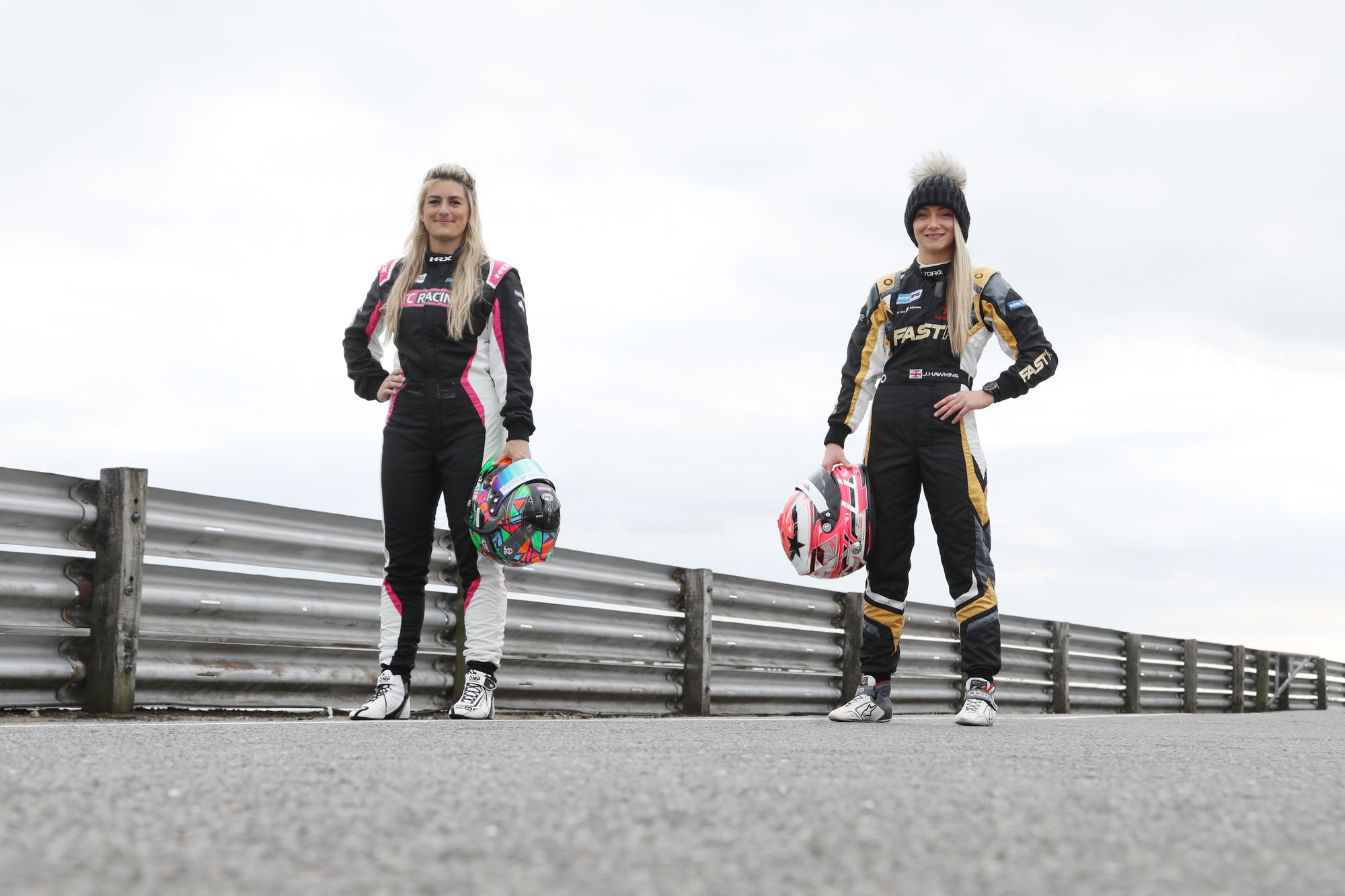 Colin Turkington said: "FP1 and FP2 was tricky this morning, so all credit to Team BMW for turning the car around and giving me pace. We've got the car where we want it and I think it will be a good race car, this morning I would have said no, but after qualifying I'm a lot more confident. I think it'll be 24 or 25 degrees tomorrow – I like the heat and so does our car – that is the strength of the BMW. Two wins last year here was pretty special, my goal for tomorrow is to try and stand on the podium. It'll be great if we can win, but you've got to have realistic expectations."
Tom Ingram said: "It's a really really good result, but I'm slightly disappointed because I wanted to be on pole. I think we've got a bit more to extract as I made a bit of a mistake going into the first hairpin, which probably cost me a little bit of time so is it perfect? No, not by any means. I think we can generally be pleased with it though. It's going to be an entertaining first lap, but we've got good lads around us so it will all be fine."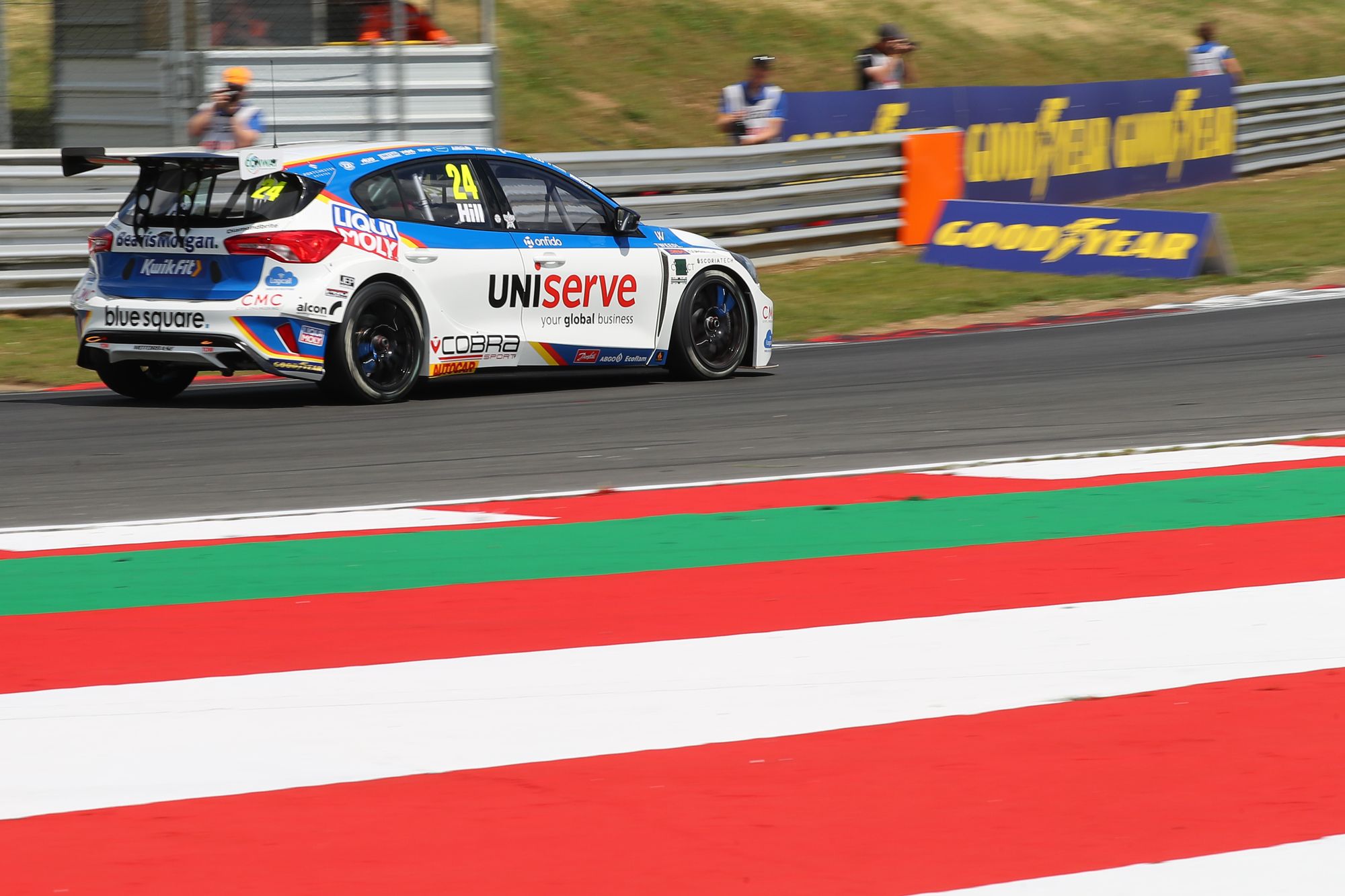 2021 Kwik Fit British Touring Car Championship – Top Ten Showdown – Snetterton
1 Colin TURKINGTON (GBR) Team BMW 1:55.371s  
2 Tom INGRAM (GBR) Ginsters EXCELR8 With TradePriceCars.com +0.329s
3 Rory BUTCHER (GBR) Toyota Gazoo Racing UK +0.641s  
4 Stephen JELLEY (GBR) Team BMW +0.659s
5 Adam MORGAN (GBR) Car Gods with Ciceley Motorsport +0.785s
6 Ollie JACKSON (GBR) MB Motorsport accelerated by Blue Square +0.891s
7 Jake HILL (GBR) MB Motorsport accelerated by Blue Square +1.032s  
8 Daniel LLOYD (GBR) Adrian Flux with Power Maxed Racing +1.121s  
9 Tom OLIPHANT (GBR) Team BMW +1.455s  
DQ Gordon SHEDDEN (GBR) Halfords Racing With Cataclean
2021 Kwik Fit British Touring Car Championship – Qualifying – Snetterton
1 Colin TURKINGTON (GBR) Team BMW 1:55.294s
2 Tom INGRAM (GBR) Ginsters EXCELR8 with TradePriceCars.com +0.291s  
3 Tom OLIPHANT (GBR) Team BMW +0.416s
4 Rory BUTCHER (GBR) Toyota Gazoo Racing UK +0.611s
5 Jake HILL (GBR) MB Motorsport accelerated by Blue Square +0.662s
6 Stephen JELLEY (GBR) Team BMW +0.782s
7 Ollie JACKSON (GBR) MB Motorsport accelerated by Blue Square +0.837s
8 Daniel LLOYD (GBR) Adrian Flux with Power Maxed Racing +0.846s
9 Adam MORGAN (GBR) Car Gods with Ciceley Motorsport +0.861s
10 Daniel ROWBOTTOM (GBR) Halfords Racing with Cataclean +0.949s
11 Chris SMILEY (GBR) Ginsters EXCELR8 with TradePriceCars.com  +1.166s
12 Tom CHILTON (GBR) Car Gods with Ciceley Motorsport +1.249s
13 Jack GOFF (GBR) Team HARD. with Autobrite Direct +1.298s
14 Sam OSBORNE (GBR) Racing with Wera & Photon Group +1.425s
15 Ashley SUTTON (GBR) Laser Tools Racing +1.425s
16 Josh COOK (GBR) BTC Racing +1.515s
17 Jessica Hawkins (GBR) Racing with Wera & Photon Group +1.566s
18 Jason PLATO (GBR) Adrian Flux with Power Maxed Racing +1.654s
19 Árón TAYLOR-SMITH (IRL) Team HARD. with HUB Financial Solutions +1.692s
20 Aiden MOFFAT (GBR) Laser Tools Racing +1.739s
21 Senna PROCTOR (GBR) BTC Racing +1.784s
22 Carl BOARDLEY (GBR) Laser Tools Racing +1.804s
23 Sam SMELT (GBR) Toyota Gazoo Racing UK +2.207s
24 Jade EDWARDS (GBR) PHSC with BTC Racing +2.553s
25 Jack BUTEL (GBR) EXCELR8 with TradePriceCars.com +2.926s
26 Rick PARFITT (GBR) EXCELR8 with TradePriceCars.com +3.025s
27 Nicolas HAMILTON (GBR) ROKiT Racing with iQuoto Online Trading +3.164s
DQ Gordon SHEDDEN (GBR) Halfords Racing with Cataclean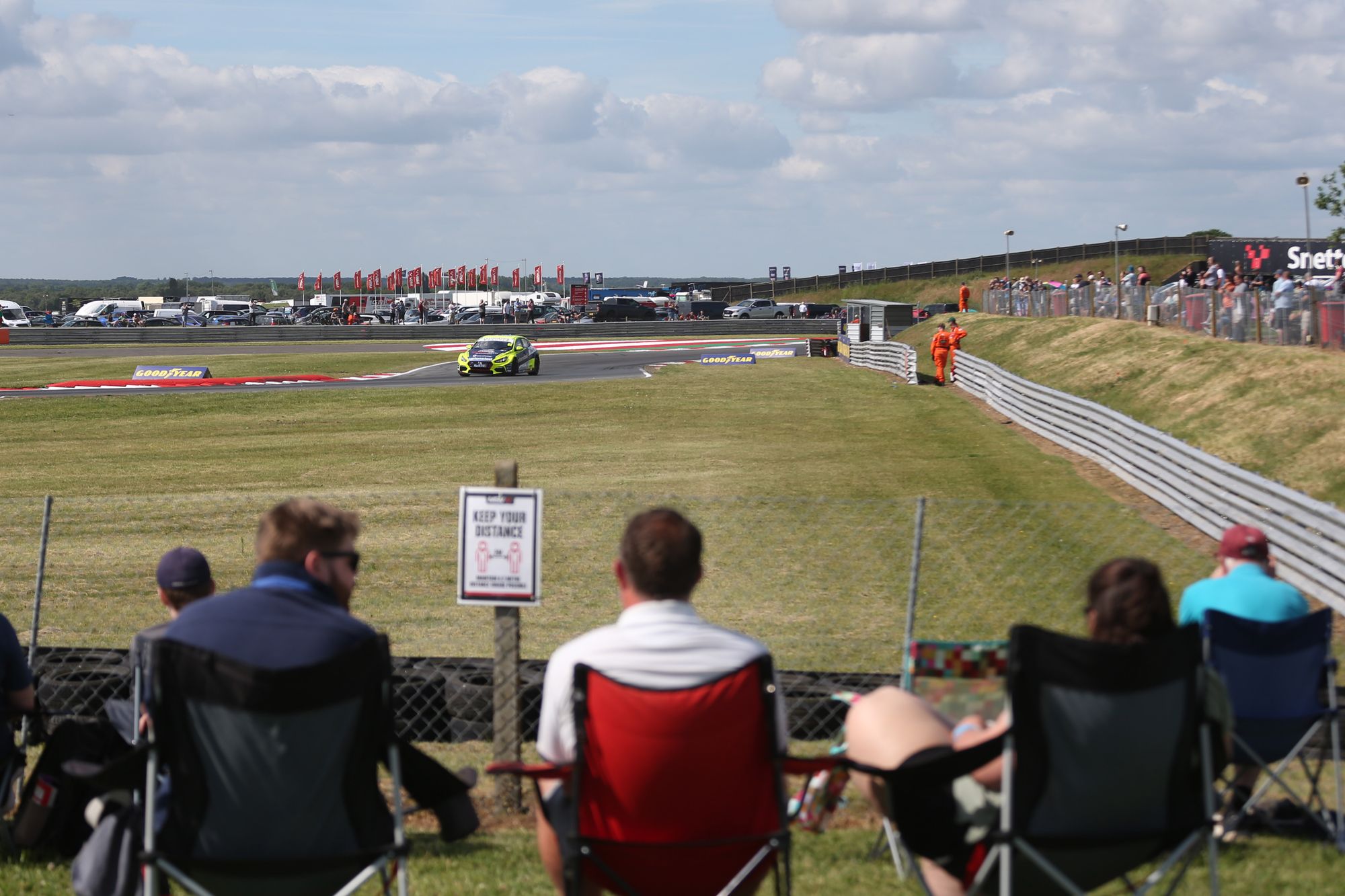 Penalty
Gordon Shedden (Car #52) was disqualified from Qualifying as a result of a technical infringement following post-qualifying scrutineering checks