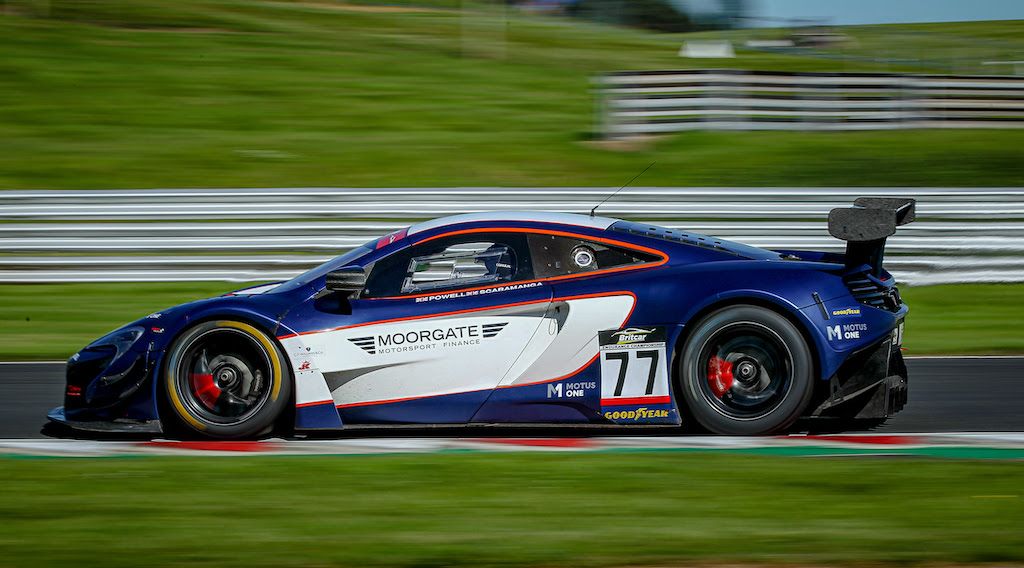 Motus One Racing's McLaren places first and sets fastest class race laps
Motus One Racing's  McLaren 650S GT3 dominated its class to record its maiden Britcar Endurance Championship victories at Oulton Park today (12 June). The Will Powell/Dave Scaramanga McLaren finished well ahead of its nearest Class 1 rival in both one-hour races.

Powell earned the McLaren its best qualifying position to date, Will recording a class "pole" on the 25-car grid for Race 1 in which Scaramanga took the opening stint. With only the separate Praga race pack ahead, Dave drove a mistake-free opening stint, pitting under Safety Car conditions from 12th overall and second in class, with 35mins remaining.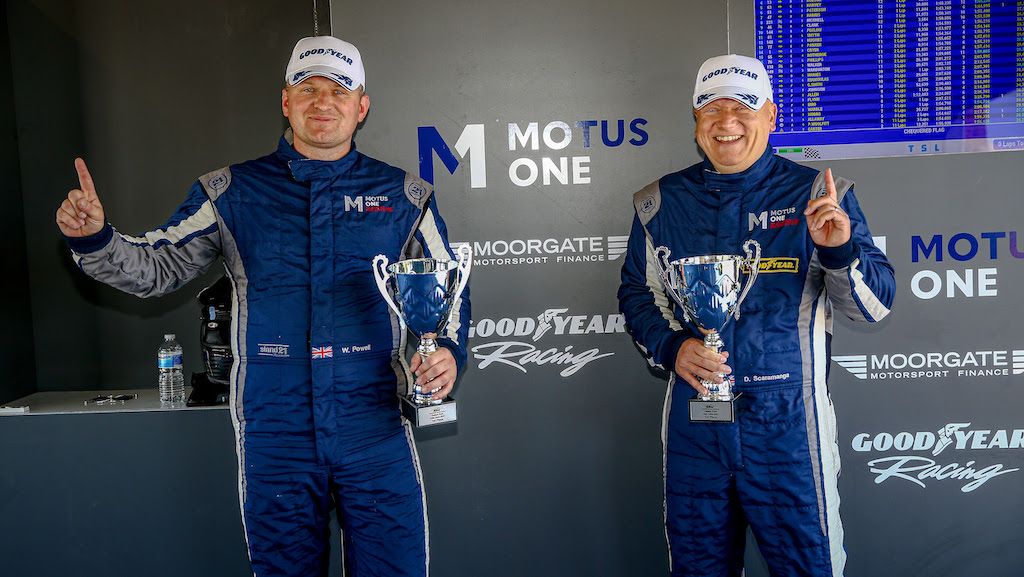 Powell at the wheel of the 650S GT3 wasted no time in snatching the class lead in ninth place overall and was sixth, with only the Praga R1T competitors ahead, with 18mins left prior to a second Safety Car period. The race resumed with 12mins remaining, the flying Powell recording fifth place overall – the highest-placed non Praga – at the chequered flag and taking the class fastest race lap.

Starting on class "pole" and 10th overall for Race 2, the McLaren led its class in eighth, Scaramanga managing to hold off his class rival in a tough duel prior to a Safety Car period 17mins into the race. Powell took over the McLaren, still under SC conditions, the McLaren's pit-stop featuring a success time penalty for its Race 1 victory, with Will placed eighth overall and leading his class when the race returned to green-light racing with 32mins to run. At mid-distance, Powell was up to fifth overall and gained another place 10mins later, splitting the Praga pack. Unable to stay ahead of the faster, more powerful and aero-efficient Praga, Will had to be content with fifth at the flag, once again setting the Britcar Endurance race class fastest lap.

Rod Goodman started the Motus One Racing prepared Praga R1 Turbo from eighth on the grid, lay a solid fourth in the opening stages of Race 1 and came home fifth in the Praga Class – Rod recording his best overall placing of the season with sixth. In Race 2, he lay fifth in class after 30mins but retired shortly afterwards. Round 4 of the Britcar series is staged at Motus's "home track", Silverstone, utilising the Grand Prix circuit on 3 July for a two-hour race.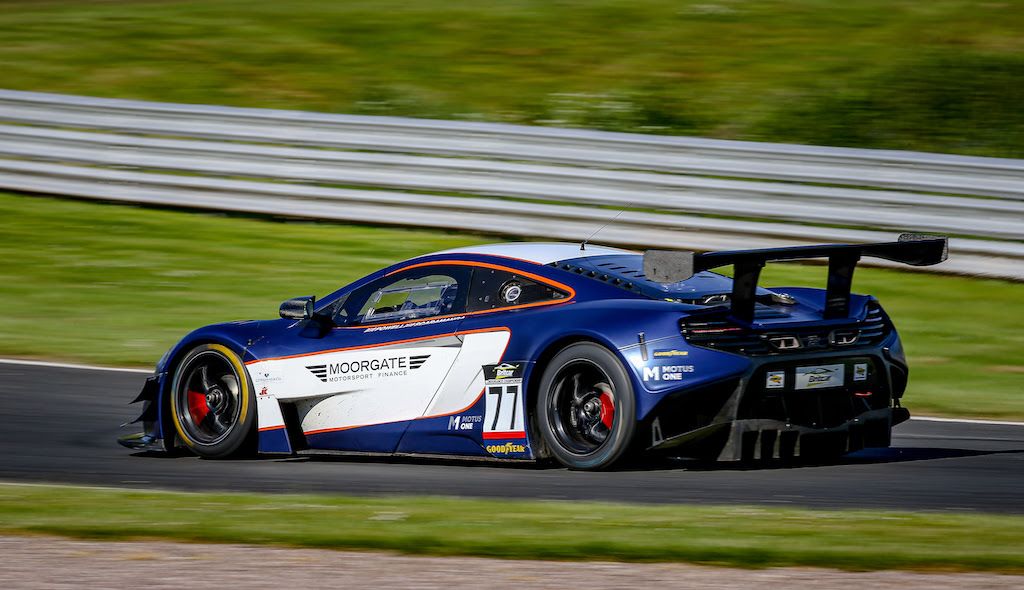 Will Powell, Team Principal & Driver
"I'm delighted to have scored double class victories in what was only the Moorgate McLaren's third event. Having posted third-place class finishes in the previous three races, it was very satisfying to get the wins.

"Dave drove sensibly in his opening stints in both races, especially considering it was his first time here in a GT3 car and was justifiably awarded the Sunoco Driver of the Day.

"In both races, he handed over the car to me in a competitive position. With that many cars on track, I was kept pretty busy, with so much going on and some great battles. Two wins, two fastest laps, we couldn't do any better. A fantastic team effort."
For further information, please contact Martyn Pass
Motus One, Units 45 & 46, Silverstone Circuit, Northants., NN12 8GZ
Telephone: (+44) 7801 859502
ARTICLE SPONSORED BY WHOOPS WHEEL FIX IT - ENFIELD