MEXICO CITY, Mexico—Just when it looked like Mercedes would shock everyone and claim the front row on Saturday afternoon in qualifying for the Mexican Grand Prix at the Circuit Hermanos Rodriguez, Max Verstappen worked some late magic to record a 1:17:775 quickest lap to take his first pole position at this classic track.
For their efforts, George Russell and Lewis Hamilton finished their silver Arrows entries in second and third respectively, and have for the first time this season, an opportunity for either one to take a victory.
"It was a good qualifying." Commented a relieved Verstappen afterwards. "It was a close one, but we made a few adjustments on the car and got into a better rhythm and to be on pole here is of course, amazing."
Hamilton looked very strong in the opening two sessions, and it looked like himself and Russell could pull off the biggest qualifying upset this year. However, in the final session, with only a few minutes left, Verstappen managed to finally get his rhythm and overtook both Mercedes as they could not match the Dutchman's time.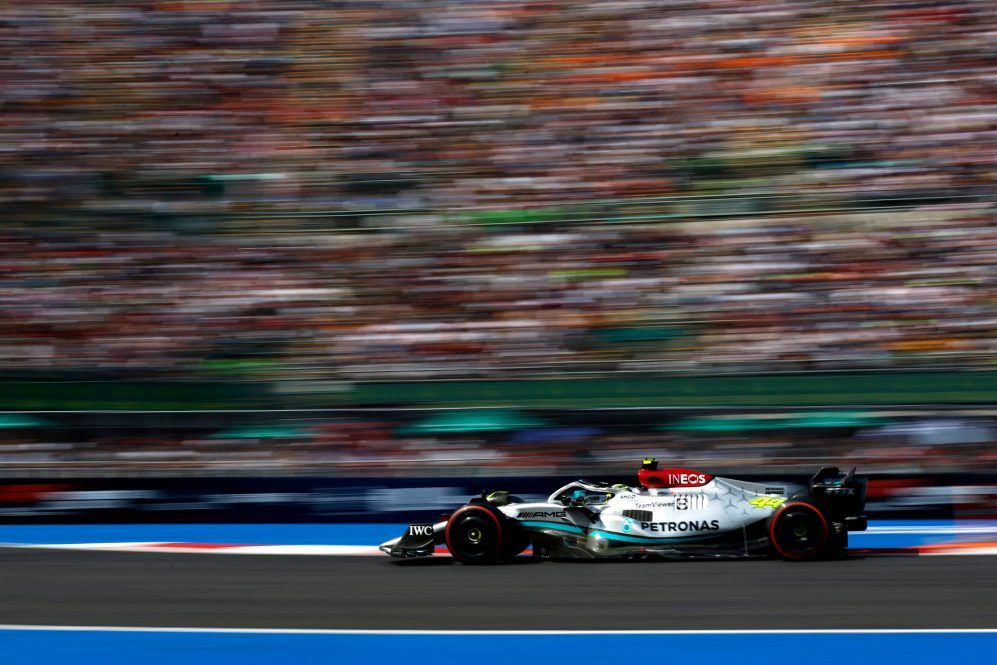 The Aston Martin duo of Sebastian Vettel and Lance Stroll, along with the Williams pair of Alex Albon and Nicholas Latifi along with Haas F1's Mick Schumacher, exited the opening session. Alpha Tauri's Yuki Tsunoda and Pierre Gasly, with Alfa Romeo's Zhou Guangu, McLaren's Daniel Ricciardo and the second Haas F1 of Kevin Magnussen departed the second.
For the rest of the top finishers, Red Bulls Sergio Perez took fourth with his home fans behind him, while the two Ferrari's of Carlos Sainz and Charles Leclerc finished fifth and seventh. Alfa Romeo's Valtteri Bottas took sixth, McLaren's Lando Norris eighth, and the Alpine duo of Fernando Alonso and Esteban Ocon rounding up the last two top ten positions.
Verstappen also added that he hopes for a good race and is hoping for it to be close.
"It's a very long run to Turn One, so we do need a good start." He said. "But I think we have a quick car and that's what is most important. It's incredible the passion of all the fans here. Also, in the stadium, it's amazing to drive here. Checo will be there tomorrow - we have a great race car. I hope it will be quite a fun race with a lot of action. I think it will be close in the race. Normally [Mercedes] have very good race pace as well."
For Verstappen, a win on Sunday will break the record of the most victories in a single racing season.
By Mark Gero