MEXICO CITY, Mexico—In what looked like a pre-season test with race fans, Friday practice for this weekend's Mexican Grand Prix at the Circuit Hermanos Rodriguez was for the second week in a row, a Pirelli tyre test for most of the 22 drivers as George Russell led his Mercedes to take the quickest time of the day, recording a 1:19:970 ahead of a surprising Yuki Tsunoda of Alpha Tauri and Alpine's Esteban Ocon.
Because all three of the top finishers gave their seats to younger drivers in the first session, they were allowed to give half of their time in the afternoon session for set ups and tyre evaluation.
The session itself in the afternoon, ended with two red flags which the session ended with 42 seconds left when Alfa Romeo's Zhou Gunagu stopped inside the old Baseball stadium with a hydraulic failure. The second red flag happened earlier when Ferrari's Charles Leclerc lost control and smashed into the protech barriers at turn seven, which stopped practice for 20 minutes.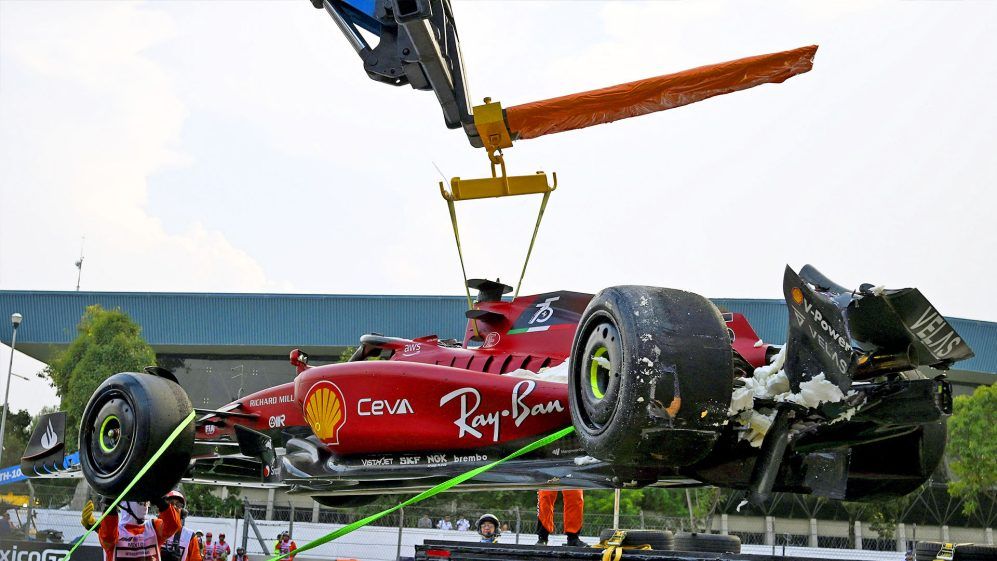 Lewis Hamilton was the fourth fastest of the day in his Mercedes, with fifth going to Sergio Perez in the Red Bull, racing on his home circuit. Sixth went to the second Red Bull of Max Verstappen, who is looking to break the seasonal win record this weekend. Seventh and eighth went to the two Ferrari drivers, who took the opening session, with Carlos Sainz and Leclerc topping the charts. But in free practice two, Leclerc finished one spot ahead of Sainz. despite his accident. Ninth was Valtteri Bottas, taking ninth in his Alfa Romeo just ahead of Alpha Tauri's Pierre Gasly.
Mick Schumacher in the Haas and Williams' Alex Albon were two other drivers who also gave their seats to younger testers in the morning session. But like the top three who placed, despite their set up and tyre evaluations that were taken for half of the session, both finished near the bottom of the grid.
By Mark Gero