ABU DHABI, United Arab Emirates—For Max Verstappen, Saturday qualifying for the Abu Dhabi Grand Prix was a huge success, as the Dutchman clocked a 1:23:824 fastest lap to take his third consecutive pole at this circuit, leading a Red Bull 1-2 with Ferrari's Charles Leclerc taking third.
"It was a bit up and down qualifying." Said Verstappen. "Started off well but Q2 was a bit more messy. I don't know why. I couldn't get the grip together. In Q3 it all felt a bit more normal, but we had a bit of a scare as the car turned off before the first run, so we had to reboot everything."
Verstappen and Perez took the first two qualifying sessions, respectively, as both Red Bulls dominated this circuit with its fast curves and long straights. Verstappen was never challenged for his 10th career pole and is in perfect condition to win his 15th race of the season.
A disappointment in the final race of the season for Haas F1's Kevin Magnussen, the Williams duo of Alex Albon and Nicholas Latifi, Alpha Tauri's Pierre Gasly and Alfa Romeo's Valtteri Bottas, as this group failed to advance to the second session, while the Second Alpha Tauri of Yuki Tsunoda, the Haas of Mick Schumacher, Alfa Romeo's Zhou Guangu, Aston Martin's Lance Stroll and the big surprise, Alpine's Fernando Alonso, all missed on the final run for pole.
For the rest of the top ten drivers, Carlos Sainz placed fourth in his Ferrari, with the two Mercedes fifth and sixth with Lewis Hamilton and George Russell. Lando Norris and Daniel Ricciardo took seventh and tenth, respectively, while Alpine's Esteban Ocon finished eighth. Aston Martin's Sebastian Vettel in his final F1 race, stepped up the pace and took ninth.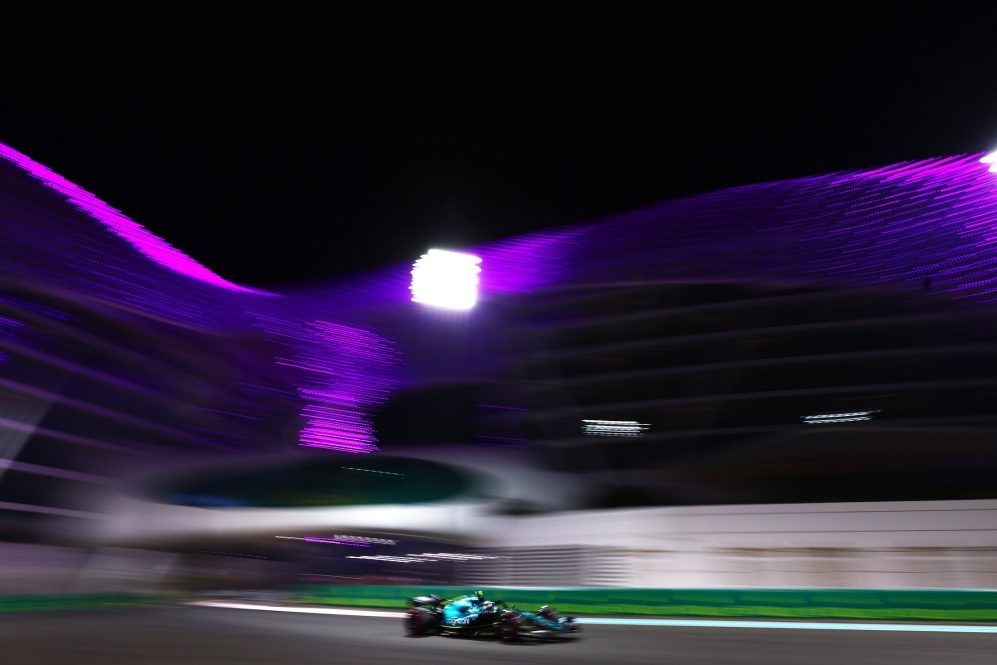 Verstappen would like to win Sunday's race, but in addition, hopes that his teammate finishes second in the drivers' championship.
Very happy that both cars are on the front row because we want to win the race, but we also want to finish second with Checo in the championship." Verstappen continued. Great stat for tomorrow. I still expect it to be a good battle tomorrow but at least we have both cars on the front row."
Perez is even at 290 points with Leclerc going into Sunday's race.
By Mark Gero