ABU DHABI, United Arab Emirates—For this 2022 formula one season, Max Verstappen capped off a brilliant season by not only clinching his second consecutive world championship but taking his third race win at the Yas Marina Circuit Sunday evening, with a seven second victory over Ferrari's Charles Leclerc, just ahead of Sergio Perez in third.
Verstappen won the race from starting out in front the minute the green lights went out, and considering the Dutchman only stopped one time during the race, it was no problem for the rest of the evening, comfortably winning with no opposition.
"It was a good race." Said Verstappen afterwards. "It was all about tyre management. I think we looked after the mediums quite well and then on the hard tyres managing until the end. Incredible to win again here. A 15th win of the season is unbelievable. It's been really enjoyable to work with the whole team and to be able to achieve something like this."
The real battle was for second in the driver's championship, as Leclerc and Perez fought it out for the final two positions on the podium, in addition to who was going to be the runner up to Verstappen. Perez began to gain on the Monegasque, but Leclerc just pulled out second place to clinch his spot as runner-up in the world champion ship ahead of the Mexican.
Carlos Sainz headed the best of the rest, with a fourth-place finish in his Ferrari, while George Russell was fifth in the Mercedes. Lando Norris took the fastest lap of the race in his McLaren, in addition to having his teammate, Daniel Ricciardo place ninth. Esteban Ocon finished in seventh, clinching his Alpine team fourth place in the constructor's championship ahead of McLaren. Aston Martin scored double points with Lance Stroll taking eighth with Sebastian Vettel, in the final race of his career, ending up in tenth.
Two retirements in the race went to Alpine's Fernando Alonso, in his final race with the team, ended his evening with a water coolant failure on lap 29, while Mercedes Lewis Hamilton retired three laps from the finish with hydraulic issues.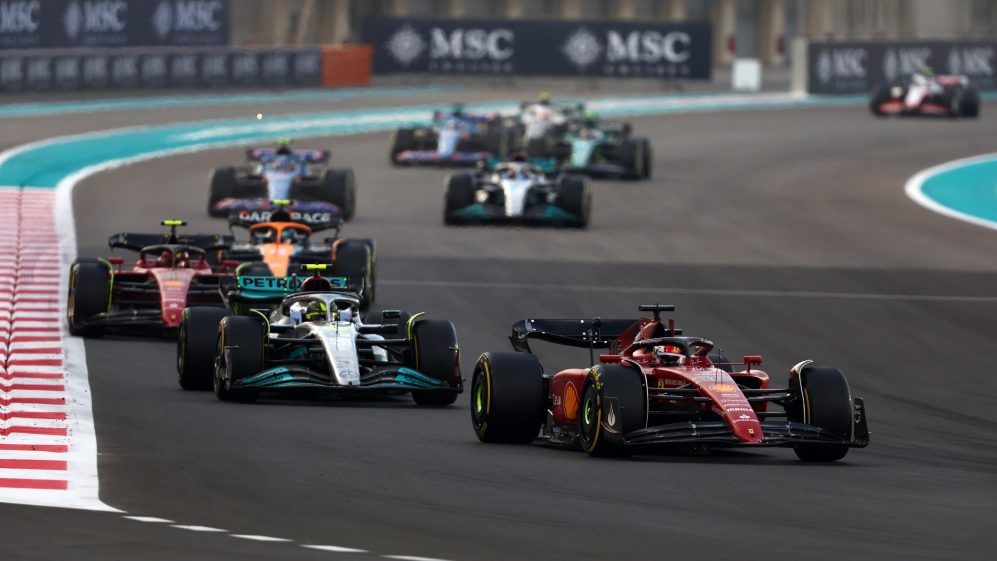 With the number of race wins broken for a season, in addition to a record points total of 454 for a season, it will be tough to repeat this feat. But Verstappen will attempt it again.
"I know it is going to be hard to replicate something like this, but it is also very good motivation to try and do well again next year." Verstappen concluded.
The number of days for next season is 105 days to the next race.
By Mark Gero