Abbie Eaton will dovetail W Series with Britcar Endurance Championship in a Praga R1 this season
Abbie to be partnered with sim-racer Gordie Mutch, the new British star in Romain Grosjean's R8G team
Largest ever grid for Britcar Endurance expected featuring 10 Praga R1s in dedicated Praga Category
365 bhp R1 powered by proven turbocharged 2-litre R-A Praga T engine from Renault Alpine, delivering high performance through impressive 567hp/ton power to weight ratio, with low running costs
For more information, visit www.pragaglobal.com
Watch Abbie and Gordie's announcement film here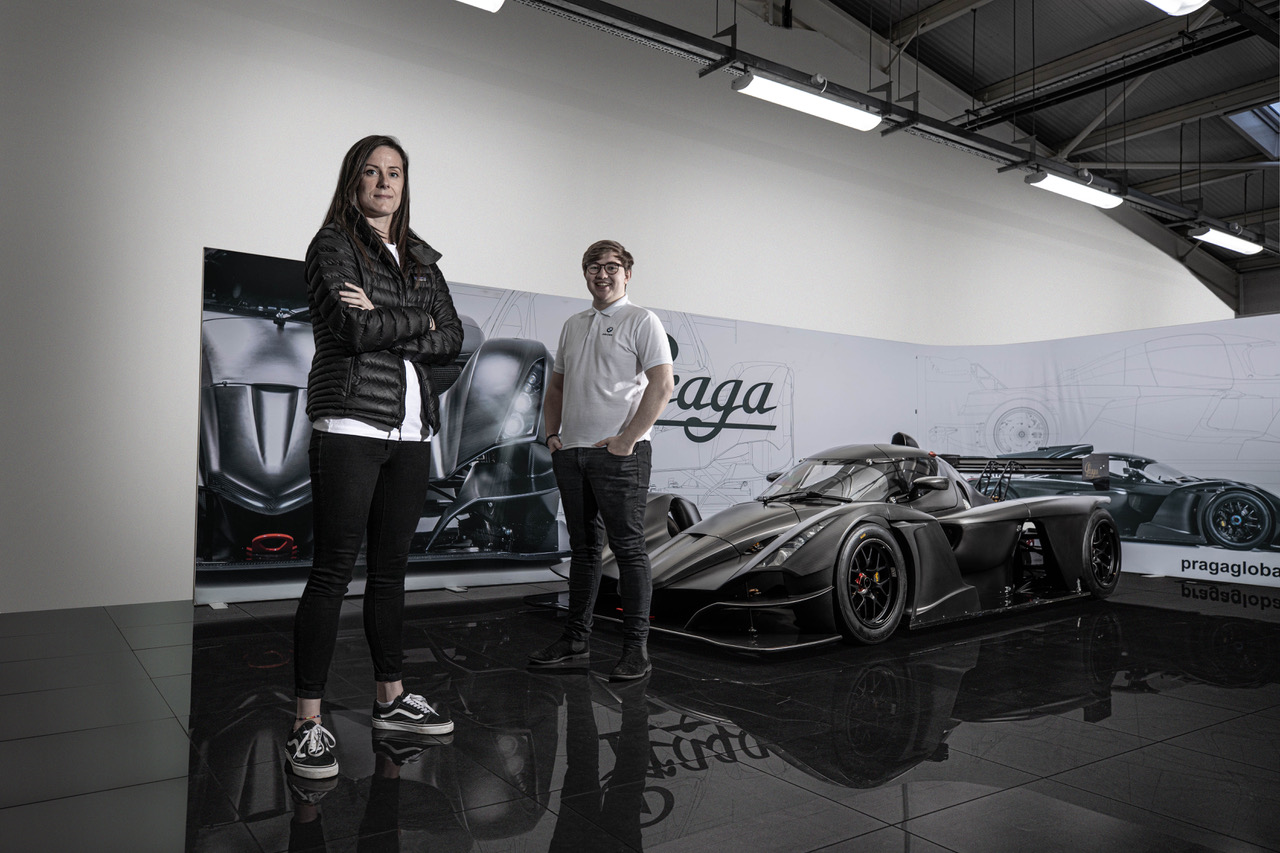 Thursday 4th March, London/Prague
Praga Cars has today announced the latest drivers to join its 2021 Britcar Endurance Championship programme, with W Series racer and The Grand Tour test driver Abbie Eaton lining up alongside Gordie Mutch, a star protégé of Romain Grosjean's R8G esports programme. Just one driver remains to be announced in Praga's five-car Guest Driver line-up.
Abbie has been racing for nearly 20 years and boasts a CV that includes wins in the Blancpain Endurance Series, Touring Car championship wins and a stint as the test driver on The Grand Tour alongside Richard Hammond, Jeremy Clarkson and James May. Gordie Mutch, who will complete the whole season in the brand new Praga R1, is a key member of Praga ambassador Romain Grosjean's R8G esports team. He is a race winner in national karting and Ginettas alongside his sim racing achievements, which include winning the first ever British Sim Racing Championship. The Praga R1 will represent a welcome step up for Gordie as he continues his professional development and benefits from sharing the car with experienced racer and driver coach Abbie.
Abbie and Gordie join ex-SAS adventurer and explorer Jay Morton, supercar influencer and businessman Mr JWW, sim racer Jimmy Broadbent, transgender racer and activist Charlie Martin, 2020 Britcar challenger Jack Fabby, Evo magazine, and Supercar Driver's Miles Lacey on Praga's 2021 guest driver programme.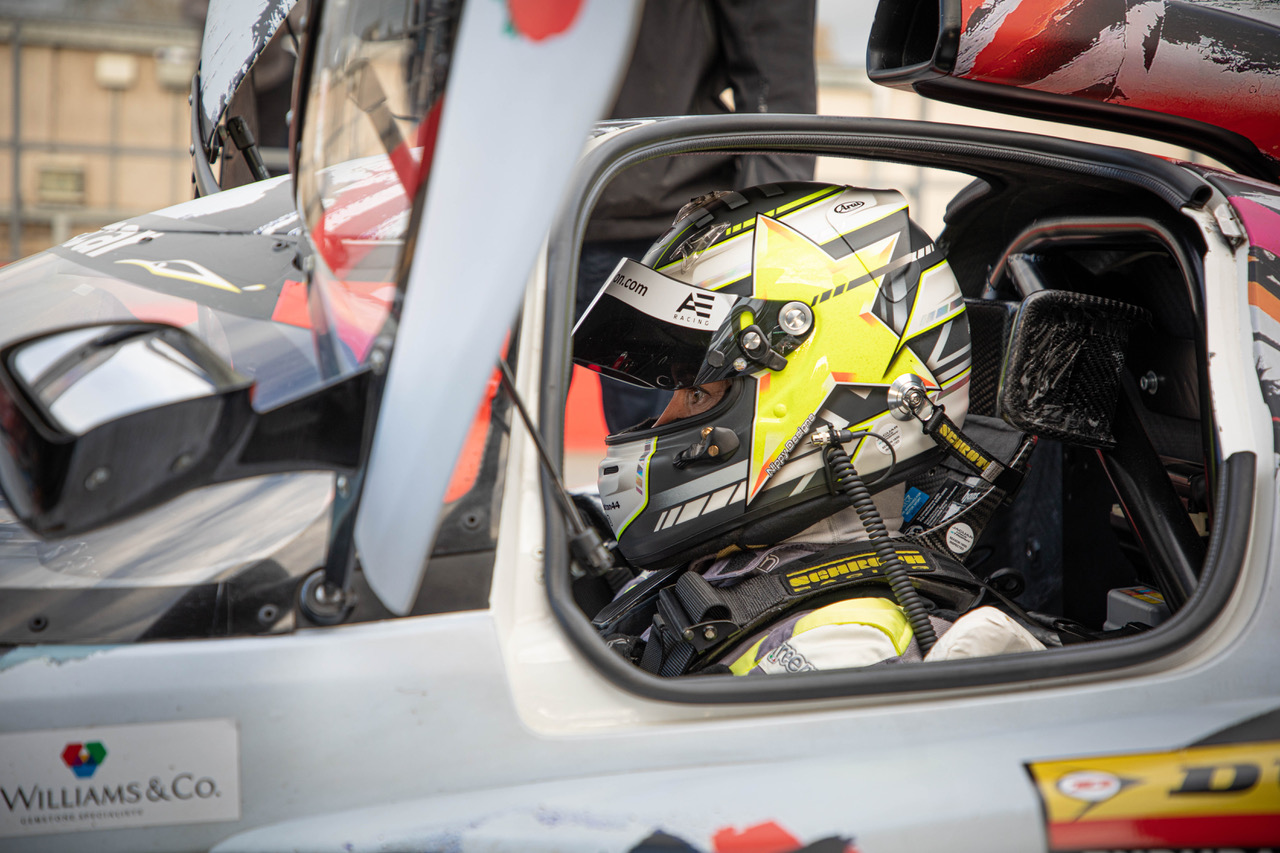 Abbie Eaton said: "I am really excited to be racing the new Praga R1 in the Britcar Endurance Championship this season. I had the chance to test the car at Donington at the end of 2020 and it is just an incredible car to drive. Racing in a grid of ten R1s is going to be quite an experience. W Series is on the Formula 1 calendar this year and that will involve a lot of travelling. I will miss some Britcar races as a result, so I am aiming to get up to speed as quickly as possible and put my team-mate Gordie in a great position to finish the job."
Gordie Mutch said: "I have enjoyed balancing my sim racing with my real-world racing and this is the perfect opportunity to bring it all together. I am really grateful that Romain Grosjean's support allows me to combine racing in his R8G esports team with a Britcar campaign in the new Praga R1. I'm looking forward to racing against the other Praga drivers and I am sure that I will have some good battles with the experienced sim racers Jimmy and Charlie - virtually, and on track. When we were at Praga's new HQ I heard about the 'Praga-powered' sim units and can't wait to get in one of those, it has got to be worth a few tenths!"
Romain Grosjean said: "I am really pleased to see Gordie, a key part of our R8G sim racing team, make the step up to race the Praga R1 this year. My involvement with Praga goes back a long way and I am delighted that we have been able to work together to give Gordie this opportunity which marks the start of a bigger collaboration with Praga, merging real-world and sim racing. I will be watching the Britcar season and I wish the team great success."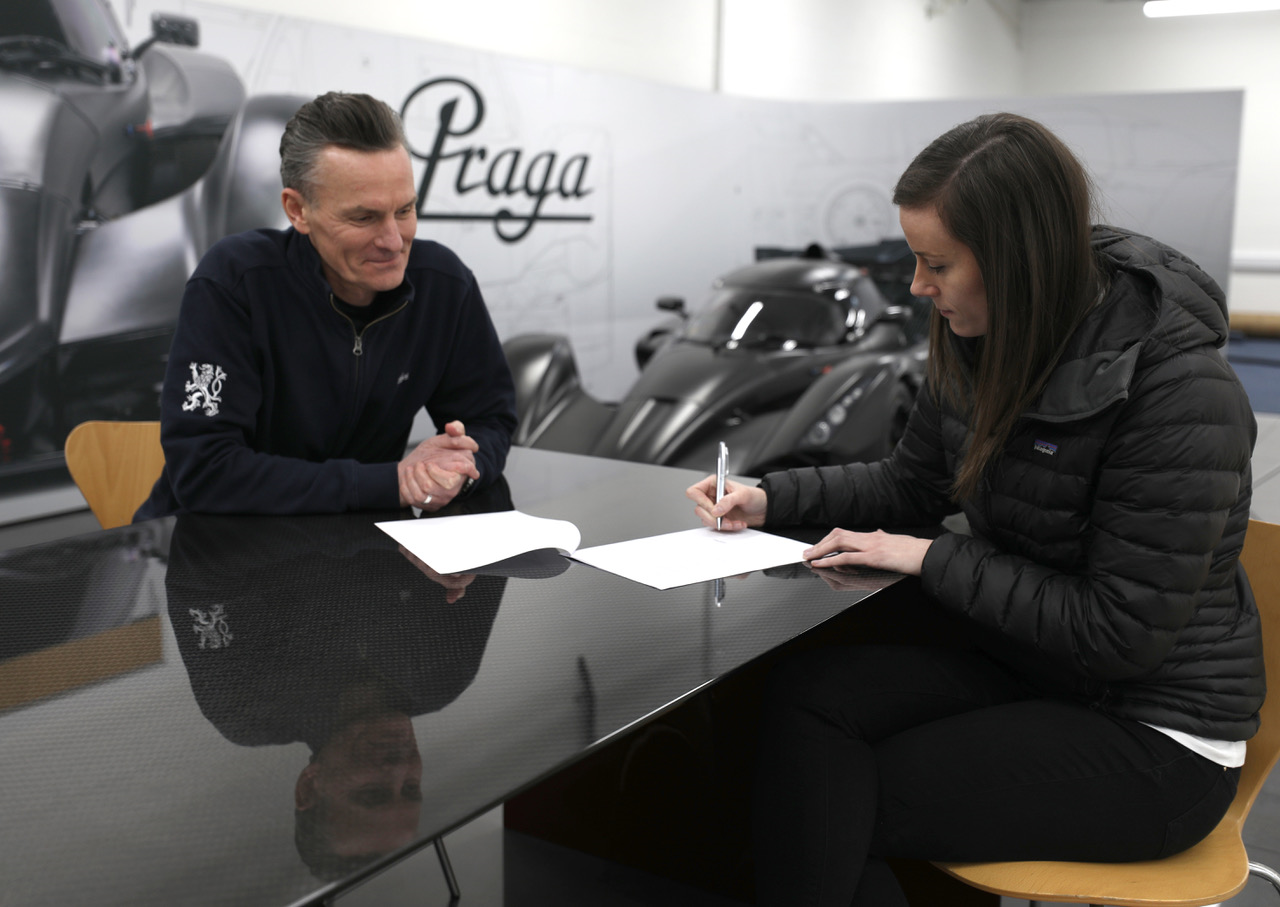 Mark Harrison, Managing Director, Praga Cars UK said: "This is a very strong driver line-up and will be a team to watch this season. Abbie has a huge amount of experience internationally and passing on that experience will be key to a successful season for this car.  This announcement is a great way to kick-off our deeper partnership with Romain and R8G as we work to bridge the gap between sim racing and real-world motorsport. I am delighted that we can strengthen that relationship, not only with the sponsorship of his R8G esports team but by running one of its stars, Gordie Mutch, in the new Praga R1 this year.  We have put together a great group of drivers to fill the Praga category in Britcar this year and I would expect this car to be in the battle for the championship. I can't wait to see what happens on track."
About Praga
With a history dating back to 1907 Praga Cars has a rich history designing and manufacturing cars, motorcycles and aircraft. Headquartered in Prague, its latest offering – the Praga R1 – racing car secured over 30 wins and podiums across the UK, USA and Europe in 2019, and won the 2020 Britcar Endurance Championship with 7 wins from 9 races.
The Praga R1 provides the perfect motor racing platform for a serious amateur or professional driver looking to compete on a national and international stage. Its composite monocoque ensures the highest safety standard and its lightweight design allied with impressive aerodynamics and a race-bred engine delivers world-class performance. Designed with simplicity of operation in mind, it can be run with a minimum operational crew, while offering race-winning performance in an affordable package.
Alongside the R1 racing car, Praga's IPK Division is one of the world's leading producers of racing karts having won a World Championship in 2020. Praga Aviation is developing the Alfa multi-purpose STOL performance aircraft, and Praga has also completed a successful 2021 Dakar Rally campaign, finishing 5th in the truck category. Visit: www.pragaglobal.com
For media enquiries, contact:
Christopher Foster,
Director, Navigate Partners
+44 7525 471332