Sergio Perez not only believes that an engine sensor malfunction mid-Miami Grand Prix cost him a surefire podium, but also "another" Red Bull 1-2 finish.
After the Miami race in which Perez complained several times over the radio of a sudden drop in power on his way to finishing P4, Red Bull revealed that he came remarkably close to retiring from the race altogether.
The Mexican was all set to launch an attack on the diminishing Ferrari of Carlos Sainz, who admitted he was struggling with fatigue after missing the majority of the last few races and suffering from a heavy crash in Miami practice. However, Perez suddenly lost a significant chunk of time and power.
Team Principal Christian Horner disclosed after the race that there were doubts over whether Perez could continue on and even finish the race, but hails the efforts of the team in mitigating the sensor problem.
"He had an issue with a sensor on one of the cylinders," Horner revealed post-race. "The guys managed to move the sensors around, but he was down probably 20 kilowatts [26.8 horsepower] in power as a result."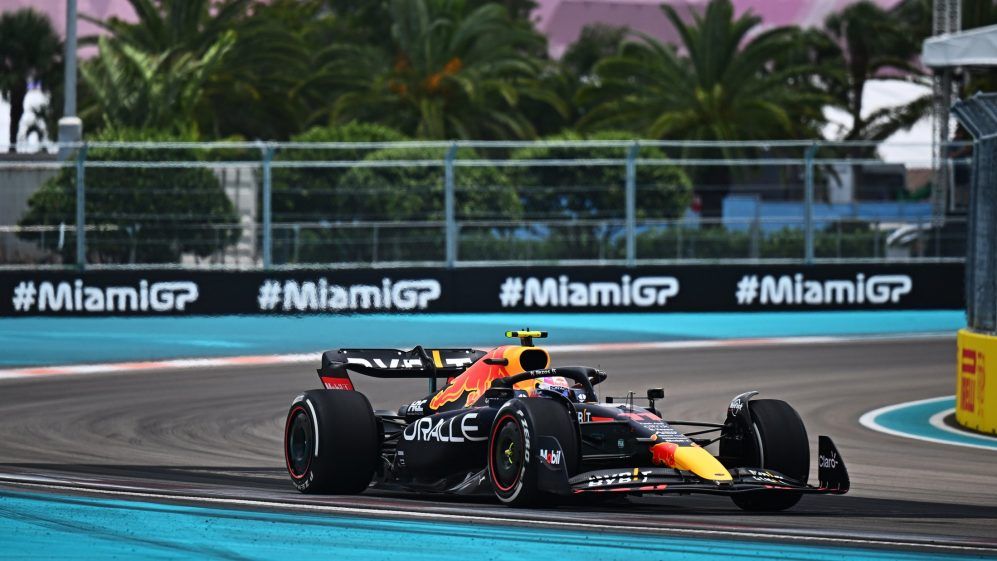 Perez did however remain in the P4 position where he was running at the time, and managed to remain in sight of Sainz, albeit with a serious straight line speed defecit to even the high downforce Ferrari package.
"Even with the advantage of the new tyre he had, he was probably half a second off what the car was capable of in straight line speed. And I think without that he would have probably even been P2," Horner believes.
The reliability of the Red Bull package has been called into question time and time again this season, with their high profile double DNF in the season opener in Bahrain, and Verstappen's retirement from a certain podium in Australia costing them dearly in the driver's and constructor's championships.
"I don't think the car is particularly fragile," he says. "I think there's just been niggly things that you would have normally seen in pre-season testing but have only reared their head as we've got into the season."
"That's been frustrating. But we're working closely with HRC [Honda Racing Corporation] and they're giving us great support. So I think we'll get those ironed out.
"We've got some interesting races coming up, the car is running well, we have some development coming in the summer and we need to lose some weight, but we're pleased with what we've come away with this weekend."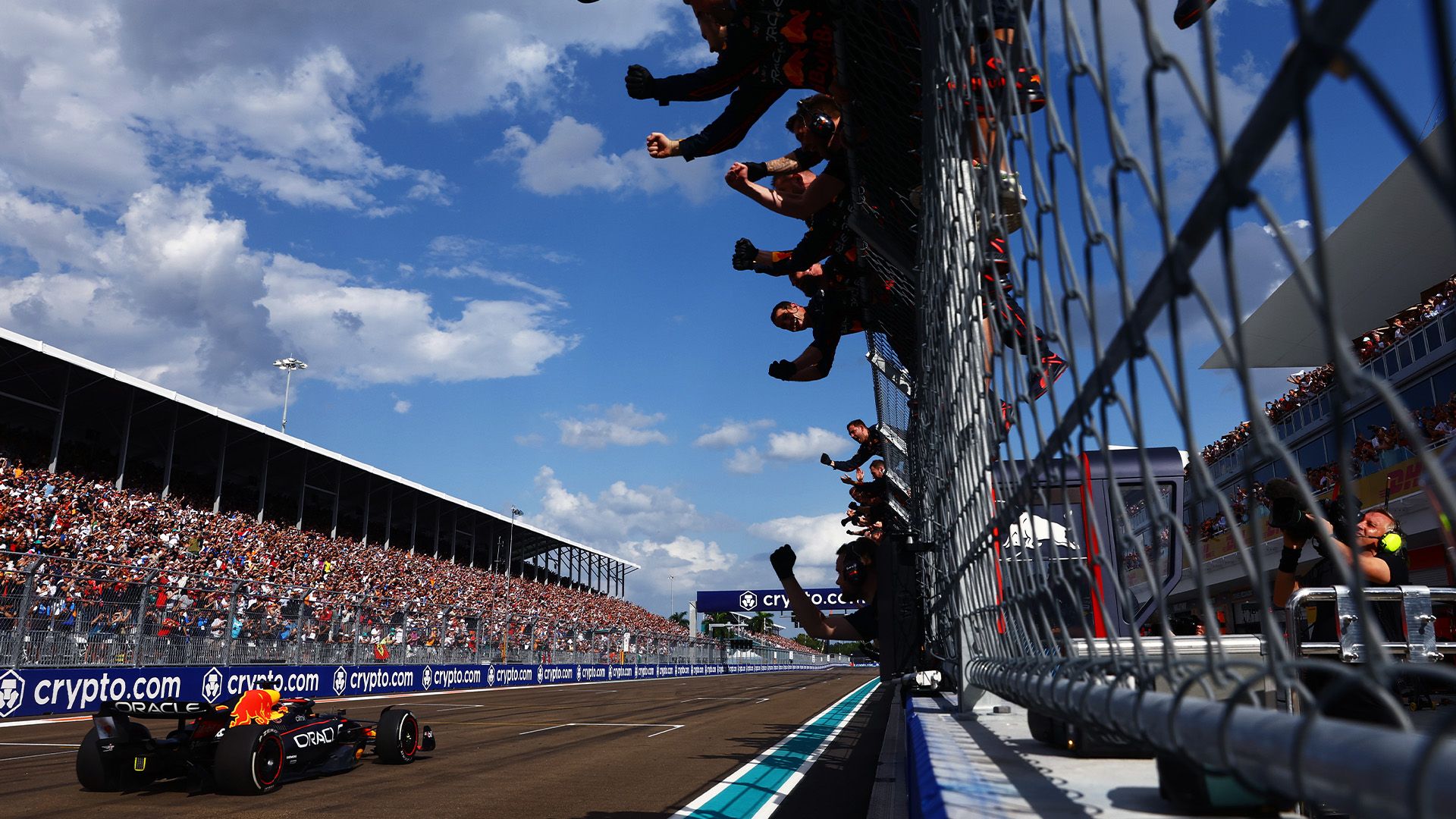 Reigning champion and Miami race winner Max Verstappen acknowledged his reliability perturbation after learning of Perez's problem.
"We're still having a few issues we have to solve," Verstappen admitted. "We are quick, but my Friday was terrible... which is not great if you want to have a good weekend. And also Checo had a few issues in the race, so we have to be on top of that. But clearly there is a lot of potential, we just need to make sure it's reliable."
Perez was understandably frustrated with how the race turned out, but conceded that he probably got the most out of it that he could have from a purely personal point of view, pushing as hard as he could in the situation he had been handed.
"I think we lost another one-two today, to be honest," he said. "I think we had a tremendous pace in the car, I was pushing Carlos, I was looking after my tyres on the first stint and then this unfortunate issue with the engine. That's a big shame.
"I was a second from Carlos and then the engine dropped and I lost around 30 seconds in two laps, and then the issue affected me throughout the rest of the race. We had the pace to be up there on the podium and I pushed as much as I could in the position we were in."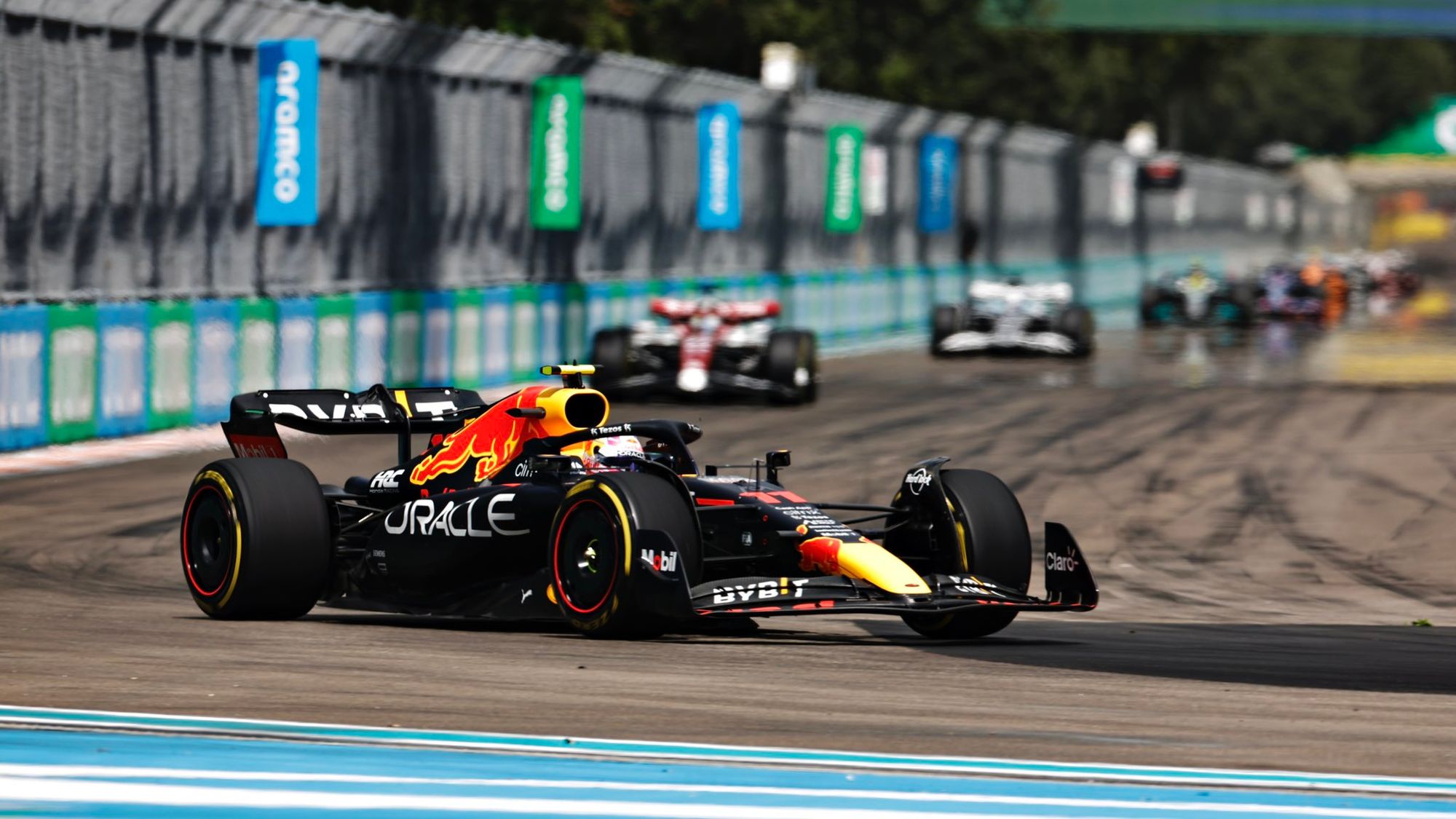 He observed how he took a chance after the safety car restart late-on in the race on the "dirty" side of the circuit to overtake Sainz, but downplayed the chances of being able to retain the position with his straight line disadvantage. This is where he feels he would have easily grabbed a podium place and potentially gone on to overtake the other Ferrari of Charles Leclerc for P2, had it not been for the issue.
"I had a small opportunity with Carlos and I just went for it. I knew it was going to be very dirty. I even think that if I had got him, he was going to overtake me back, because I was just too slow on the straights.
"It's very frustrating that these things keep happening, but on the other hand on a bad day I managed to finish fourth, which is good.
"We are working really hard on reliability, and we will keep pushing as a team. It is unfortunate but I am pleased we managed to finish today. In Barcelona, I want to be back battling at the top."