Sebastian Vettel held his own in an appearance on the British political and current affairs TV programme Question Time on Thursday night, and freely admitted how being a Formula 1 driver makes him a hypocrite.
The four-time champion believes it is absolutely right to question the virtue of his position in F1 whilst he consistently calls out the powers-that-be to further their action on social and environmental issues.
The Aston Martin media department, including the likes of communications chief Matt Bishop, recently inked a deal with the BBC to have Vettel appear as a panellist on the topical debate programme, which usually features two opposing politicians, two 'entertainment' figures and an expert in the country's financial landscape.
He has aligned himself in recent years as a leading and pre-eminent spearhead for climate action and other socio-political and environmental affairs. Most recently at the inaugural Miami Grand Prix, Vettel chose to exhibit a unique helmet design, and t-shirt to the grid, sporting the words 'the first Grand Prix under water', owing to the warnings that the Florida city will be overcome by rising sea levels by as soon as 2060.
He has also been fully behind Lewis Hamilton's support of the anti-racism Black Lives Matter movement, explicitly in support of the LQBTQ+ community and was the first to announce he would not attend a Russian Grand Prix in the wake of Russia's invasion of Ukraine.
He also spent time picking up litter in the Silverstone grandstands after last year's British Grand Prix.
Speaking remarkably fluently, and with ample knowledge and intelligence on matters normally out of the earshot of the sporting side of F1, in what is not even his first language, Vettel answered pressing questions on energy dependency, climate change, the invasion of Ukraine and even the aftermath of Brexit.
Nevertheless, an imposing majority of his answers were framed around different aspects of the climate crisis which could certainly not be argued against or misinterpreted erroneously.
The programme's host Fiona Bruce asked Vettel frankly whether it makes him a hypocrite for campaigning on the matter of climate change and energy consumption, whilst competing in a "gas guzzling" sport.
"It does, it does. And you're [the audience are] right when you laugh," said Vettel. "There are questions I ask myself every day. I'm not a saint. I'm very concerned when it comes to the future of these topics, energy, energy-dependence and where we go in the future.
"On energy, we need to stop being dependent, there are solutions in place. In Britain, you have this sort of goldmine you're sitting on, which is wind and you have the ability to increase your energy supply with wind power and solar.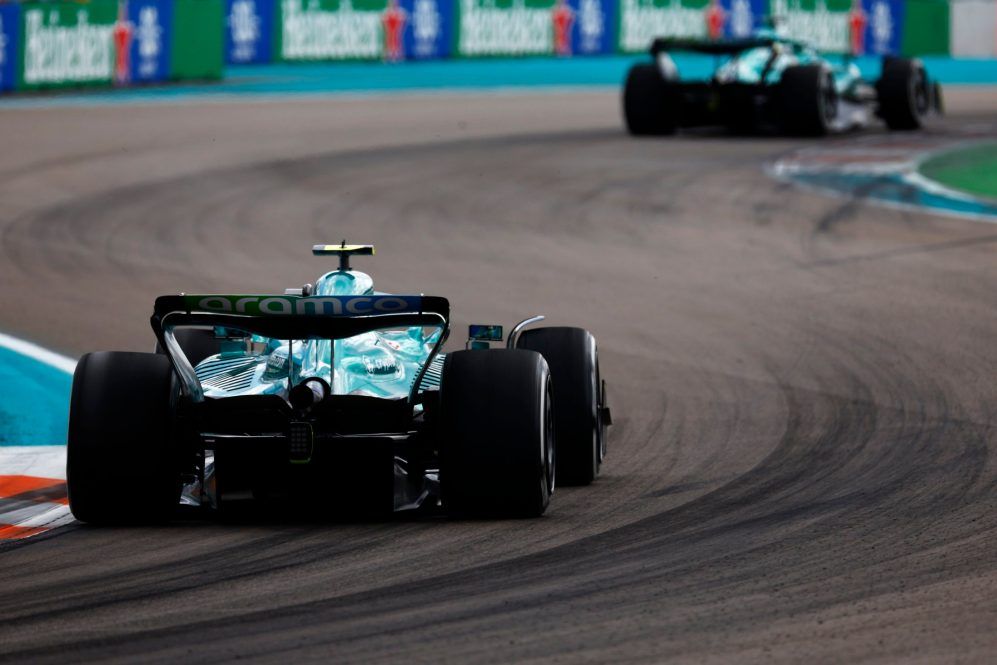 "Every country has its strengths and weaknesses. If you go to Austria, they have the Alps and they have water, they can pump it up, store it, and get it back down. Getting back to your point, it is true. It's something that I'm asking myself."
Vettel has so far endured a sub-optimal period at Aston Martin, with this season looking set to be one of his most difficult yet, in terms of results. His contract with the team comes to a conclusion at the end of this season, and he concedes that he's questioning the morality of continuing to race in Formula 1 and "travelling the world" to do so.
A handful minority pointed out after the programme aired how Vettel will joyfully take on the world's issues whilst earning a sizeable income from the likes of Aston Martin's title sponsor Aramco - the largest corporate greenhouse gas emitter on the planet.
"There's certain things that are in my control, and certain things are not," Vettel says. "It's my passion to drive a car, I love it, every time I step in the car I love it. When I get out of the car, of course I'm thinking 'is this something we should do?', travelling the world, wasting resources.
"We are entertaining people, during COVID, we were one of the first ones to start again, when everybody's heads were about to explode. There were Formula 1 races back on.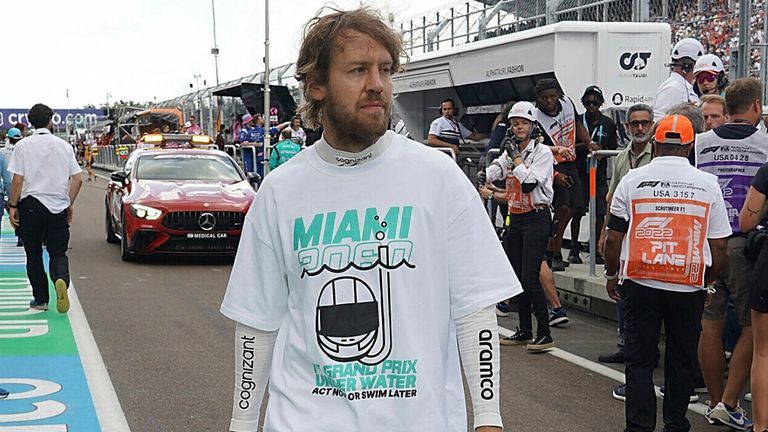 "I'm not saying Formula 1 has this huge position in the world to deliver entertainment. [But] if you talk about entertainment, sports, culture, comedy, a lot of people who couldn't perform, and then a lot of people missed that.
"I think if we didn't have that, in general, we'd probably go mad. But there's a lot of these questions which I ask myself, there's things that I do because I feel I can do better.
"Do I take the plane every time? No, when I can take the car. But there's certain things in my control and certain things outside my control."
The 34-year old was also asked on his views on Britain leaving the European Union, with Brexit trade agreements being another hot current affairs topic.
"The solution is you have to do the shift moving forward and in a way it's the bigger picture," Vettel explained. "Obviously there was a push of three little words 'get it done ' or 'get Brexit done' and this is the consequences you deal with now.
"I think the majority of German people don't understand. Some things might be better, some things might be worse. I'm not the best to judge. What I can see is, looking at the size of the problems that face us on so many levels, whether that is the environment, social justice, looking after people, we need to do this together - not just one of us.
"It's why I don't understand the push for Brexit and to say, 'We'll take care of ourselves'. I'm not familiar with all the exact details but in the bigger picture, now you are in this mess you have to deal with it."
Vettel was surprisingly also asked his opinions on the so-called 'partygate' scandal - in which Prime Minister Boris Johnson was handed a fine for breaching his own COVID-19 restrictions - and the Aston Martin driver answered with ease and clear intuition.
"When you are in that position there are certain things you can't pull off," he believes. "It is the Prime Minister that makes the law and then breaks the law. We all make mistakes, but there are just certain things that come with office and that job that you cannot do."
The fashion in which Vettel spoke on gratifyingly equitable terms with the politicians especially, never once stepping out of line but certainly out of the long-considered remit for a racing driver, inevitably points to his longer term future - outside of, or perhaps realigned within motorsport.
Appearing on a show such as this could so easily have turned out differently for Vettel, putting himself directly in the criticism firing line which he so brilliantly acknowledges. However, he never once lost his nerve or control, he stood his ground whilst speaking with authenticity, passion and humour.
He is one of a few that can use his platform for the greater good, and certainly does not deserve disdain or to be labelled as out of his depth.