Max Verstappen held off a charging Carlos Sainz to take his fifth victory of the last six races at the Canadian Grand Prix, as reliability issues swing once again between the top two teams.
The Dutchman extends his command of the drivers' championship to a whopping 49 points advantage ahead of Leclerc in third with Sergio Perez still in P2 but by only three points in front of the Ferrari.
Six consecutive victories for Red Bull has further increased their hopes of claiming their first constructors' title since 2013, but Charles Leclerc's comeback drive did in fact close the gap between Red Bull and Ferrari by four points as reliability crippled the former this time around.
Verstappen showed his frustration at one time during the race, clearly feeling the pressure that Sainz and the Ferrari strategists were able to put him under throughout, as he exited the pits all of a sudden side-by-side with Lewis Hamilton.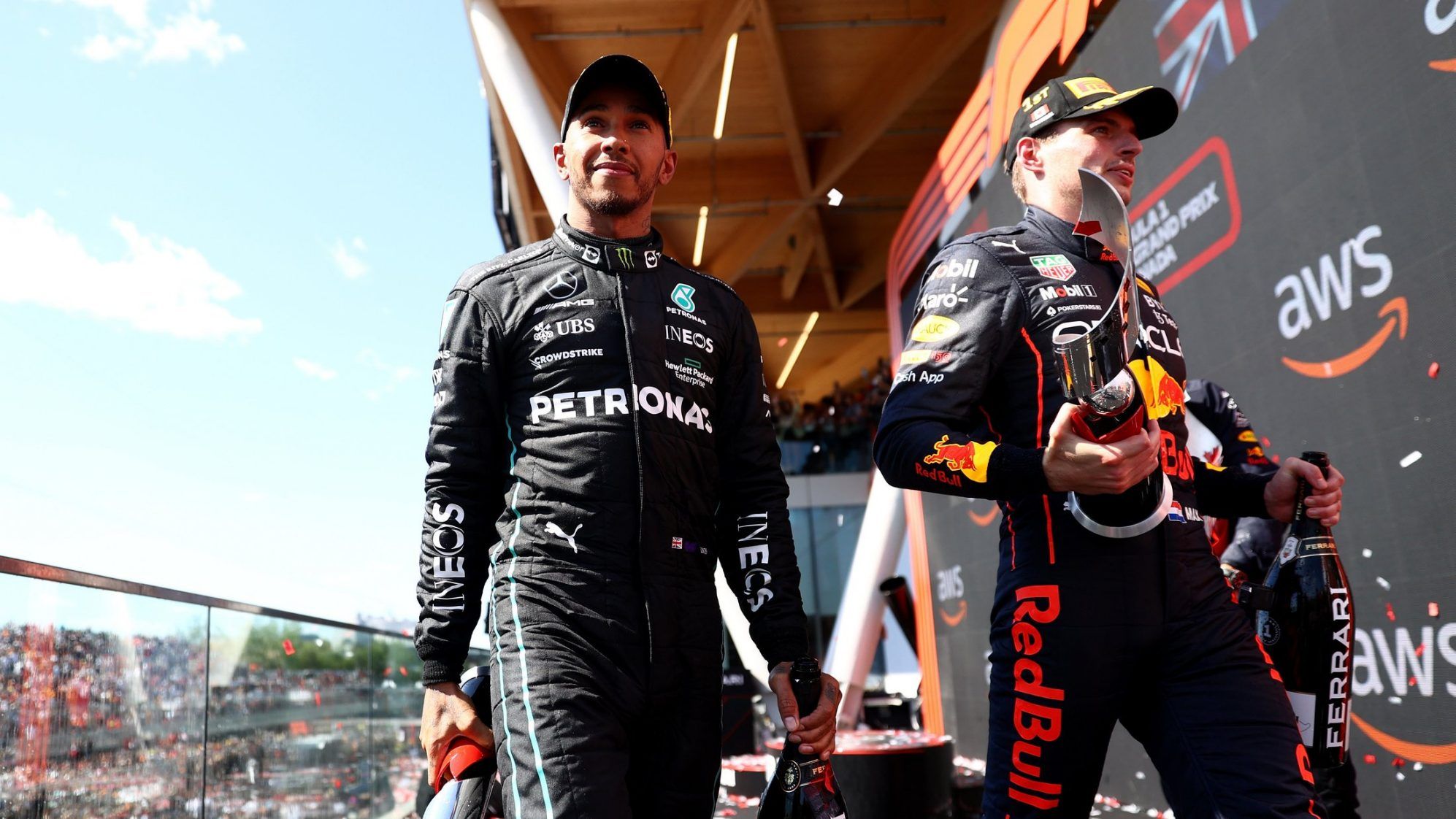 The Mercedes driver had the inside line at the Turn 2 pit exit pinch point and pushed the Red Bull wide and took P2, with Verstappen exclaiming "why the f*** didn't you make sure I came out ahead?" to his race engineer Gianpiero Lambiase.
As soon as his tyres were up to temperature, Verstappen retook the place from Hamilton who immediately headed for the pits. Verstappen's teammate Perez looked set to fight his way to a points-paying position but suddenly ground to a halt in a gap in the barriers after eight laps.
Reliability concerns have seemingly batted back and forth between Red Bull and Ferrari this season, with the Italian team suffering a huge loss in Azerbaijan thanks to the double DNF of both cars - Leclerc losing an effective 25 points - and subsequent ramifications in Canada with the Monegasque forced to start in P19.
As expected the Ferrari driver engulfed most of the midfield but not at the pace he'd have been expecting. This was due in part to a slow pit stop landing him behind a 'DRS-train' which delayed his progress. Nevertheless, Leclerc finished ahead of all but Verstappen, Sainz and the astounded Mercedes pair.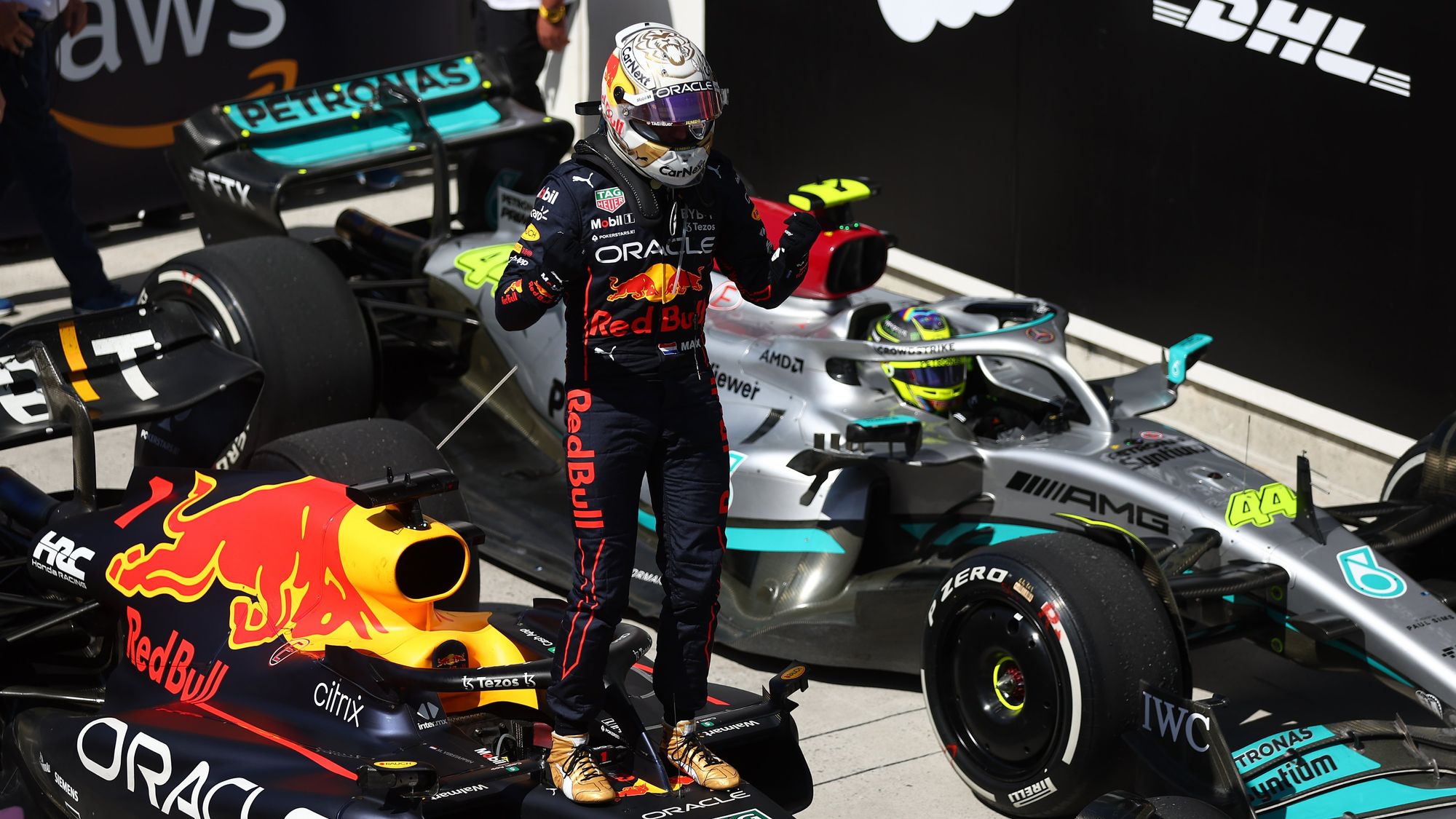 Hamilton took only his second podium of the season in what has so far been a dismal and painful - mentally and physically - campaign for the seven-time champion. The Montreal race result, and to an extent the transformative wet qualifying result, did a lot for Hamilton's confidence after previously describing the W13 as a "disaster" and "such a bad car."
His teammate Russell was similarly jubilant although settled for P4 behind Hamilton after both took advantage in similar fashion of the Virtual Safety Cars and pitted for the final time within a lap of each other.
Front-row starter Fernando Alonso, who had committed after qualifying to send a move down the inside of pole-sitter Verstappen into Turn 1 on the first lap, had a poor getaway and quickly fell down the order with what later turned out to be an energy deployment issue.
He came home P7 , one place behind teammate Esteban Ocon, before additional salt was added to his wounds with a five-second penalty, pushing him down to P9, for weaving in his desperate attempts to prevent Valtteri Bottas cruising past.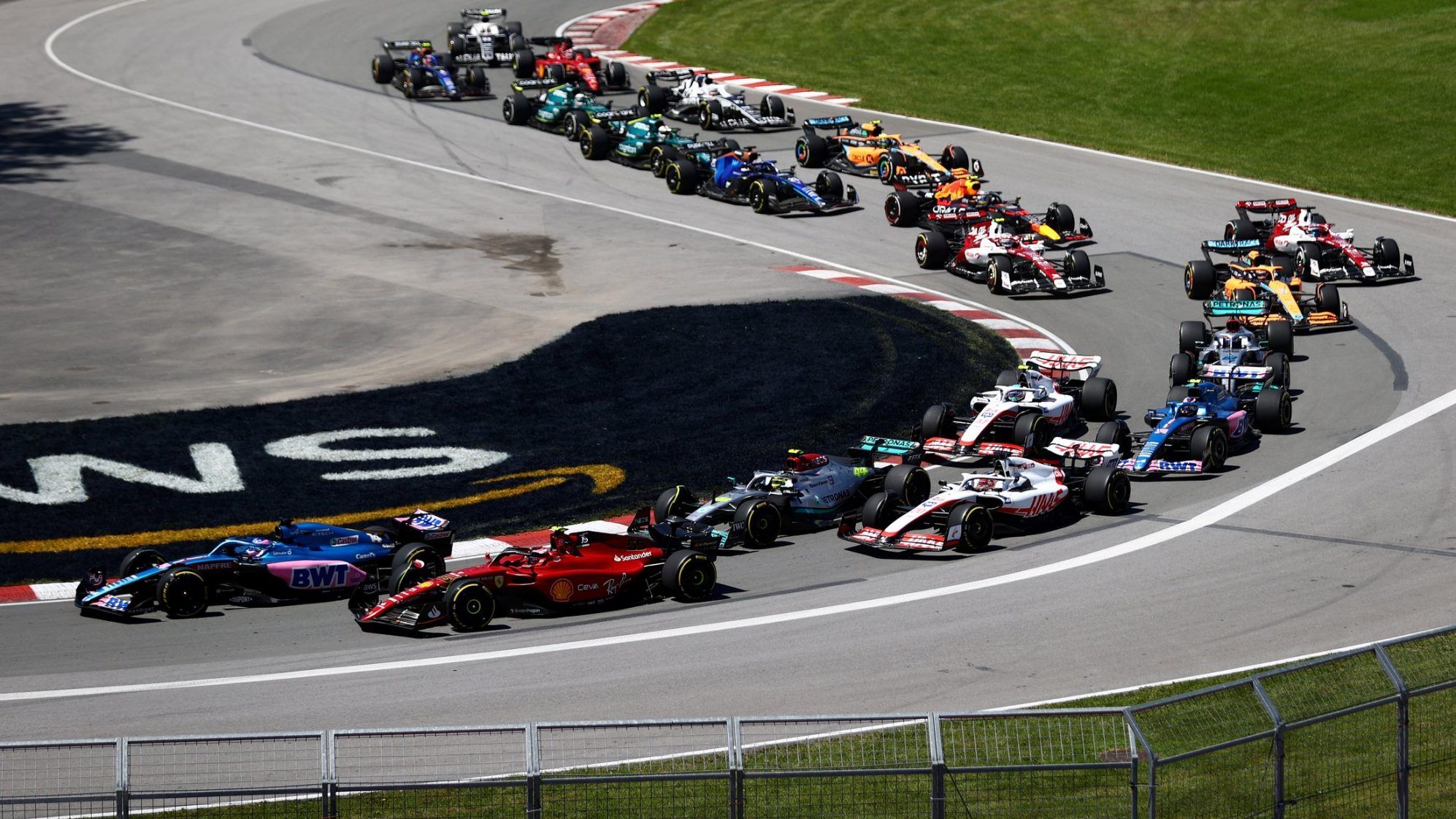 Nevertheless the tale of the championship was well-and-truly up at the front with Verstappen and Sainz stealing the show. After the late-race Safety Car, the Spaniard kept himself nicely tucked in behind Verstappen - arguably if it wasn't for Ferrari's signature high downforce package teamed with Red Bull's straight line speed, Sainz could have DRS'd his way past Verstappen at this stage.
What made Verstappen's defence all the more remarkable is how he had not been able to talk over the radio after the final restart, but could receive instructions in the other direction. Small issues like that can very easily add up to destroy a championship bid if luck isn't on your side.
"It was all about just really pushing to the limit and not making a mistake in general because I knew that even in sector one, if I would have made a tiny mistake, Carlos would gain a tenth on me," Verstappen explained. "That might have been enough to then get closer in the first DRS zone, and then in the second...it was proper racing, proper pushing."
"I had my moments where I had a bit of oversteer, and then I looked in the mirror and saw Carlos having the same amount of moments. So it was really on the edge, but that's good to see."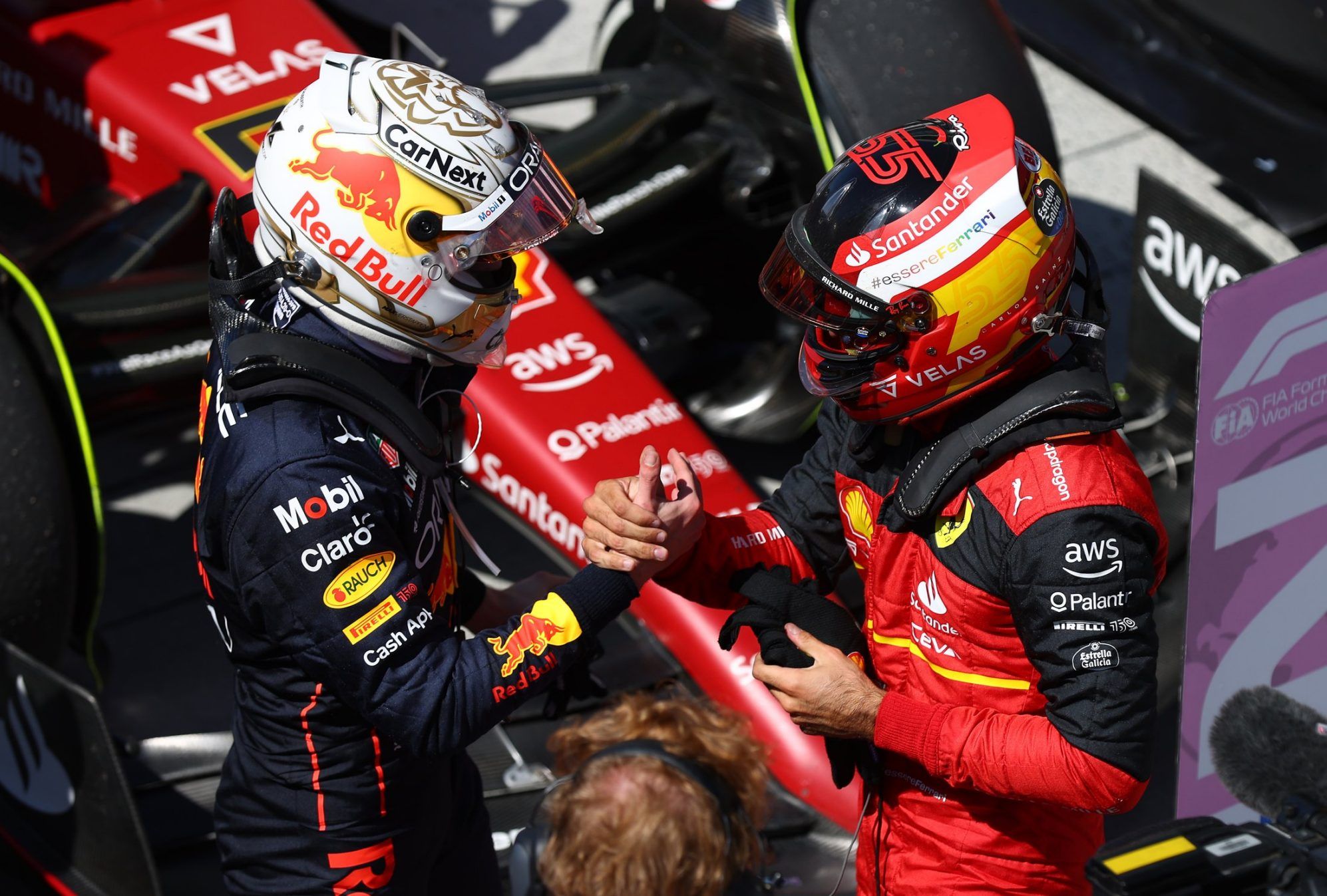 Ferrari will be relatively happy however with their Montreal weekend, knowing going into it that they were powerless to prevent a points hit with Leclerc's sacrificial grid penalties. Perhaps Leclerc could have dispatched the Mercedes, but that would have only put him third - a five point difference to fifth.
It's conceivable that Red Bull had the more frustrating weekend, with Perez's qualifying crash and early retirement in the race costing them a not insignificant chunk of valuable points. The bright side for them though is of course the victory and comfortable retaining of the lead of both championships as Formula 1 heads to Silverstone in two weeks time for the British Grand Prix.